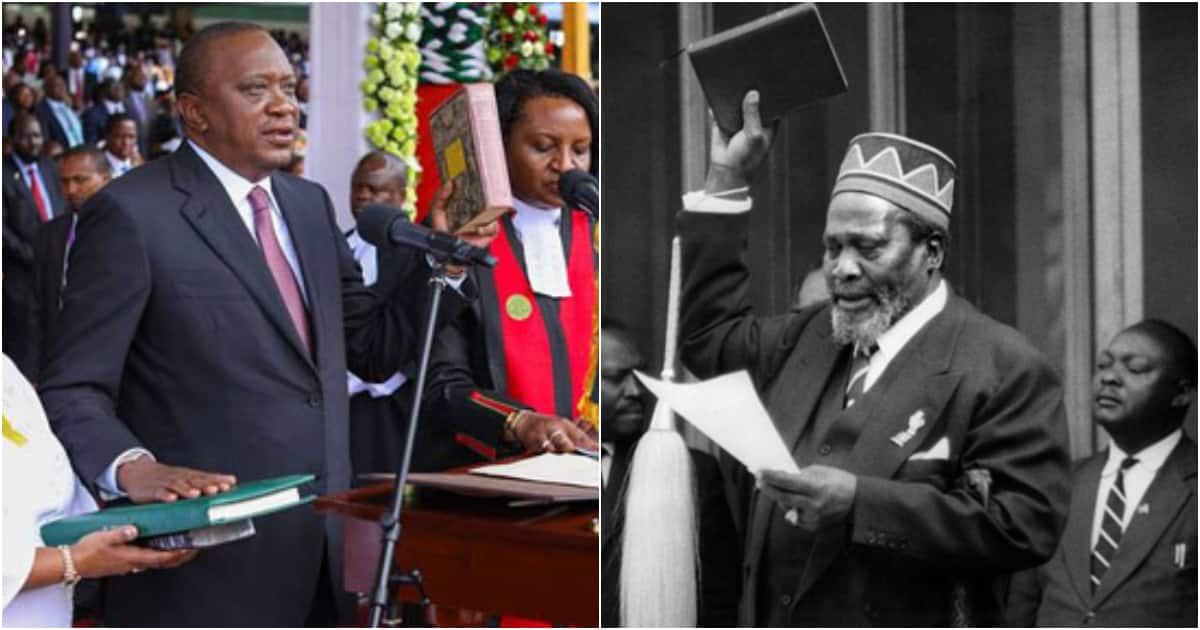 There will be no more commemoration of Kenya's first President Mzee Jomo Kenyatta on August 22 of every year.
President Uhuru Kenyatta announced on Thursday, August 22, this year would be the last one to commemorate the late president.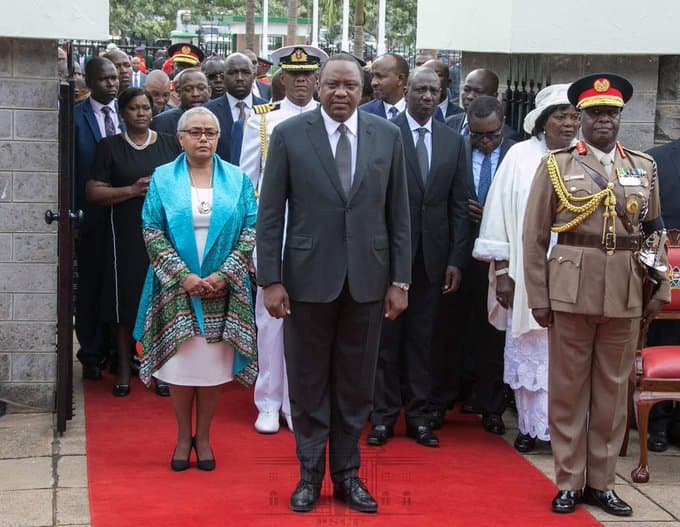 "I thank second president of Kenya for commemorating this day for 21 years, Kibaki for 10 years never failed to honour and mark this day," said Uhuru.
The president made the remarks while commemorating Mzee Jomo's 41st anniversary at the Holy Family Basilica.
According to the president, Kenyans will commemorate Jomo individually in the way they will feel best fit for them.
"Everyone will commemorate Jomo Kenyatta individually through actions and walking according to what he stood for," added Uhuru.
"It is not about celebrating the person but the spirit of the person which does not necessarily need a congregation," he added.s
An emotional Uhuru made the remarks noting he was offended with dynasty references saying leadership was not based on class, family or race but desire to serve.
"Don't speak in a manner to hurt people- some words you spew are despicable- remember there are families behind those words you speak, but anyway people have freedom of speech," said Uhuru.
Comments
comments