A well-Wisher who requested anonymity has allegedly gifted President Uhuru Kenyatta look-alike, Michael Njogo Gitonga alias Uhunye wa Ummo and his family a beautiful house in one of the high end in Nairobi's upmarket
The house is said to come with several staff members including a chef, driver, gardener, and two security personnel. Congratulations Uhunye wa Ummo.
On Friday Maridady Motors will allegedly also deliver a car as promised after Njogo successfully finished his mentorship program.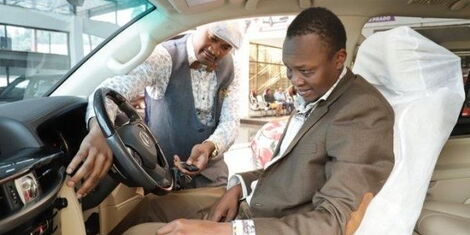 The man came into the limelight after a photo of him that resembles President Uhuru Kenyatta went viral. The resemblance between the two was so uncanny that some netizens thought it was a throwback photo of President Uhuru. Others even wanted the man to take a DNA test.
Already, several companies have come out to strike deals with Gitonga who has in the last few days caused a debate on social media with the aim of influencing their products.
Comments
comments