Tomorrow, Tuesday, October 27, Kenyans will trek to their respective duties as Matatu Operators Association begin their nationwide strike over COVID-19 restrictions.
The Nationwide strike was announced in Nairobi on Sunday, October 25, by Matatu Owners Association chairman Simon Kimutai noted that all operations will be halted over stringent Covid-19 measures imposed on all matatus across the country.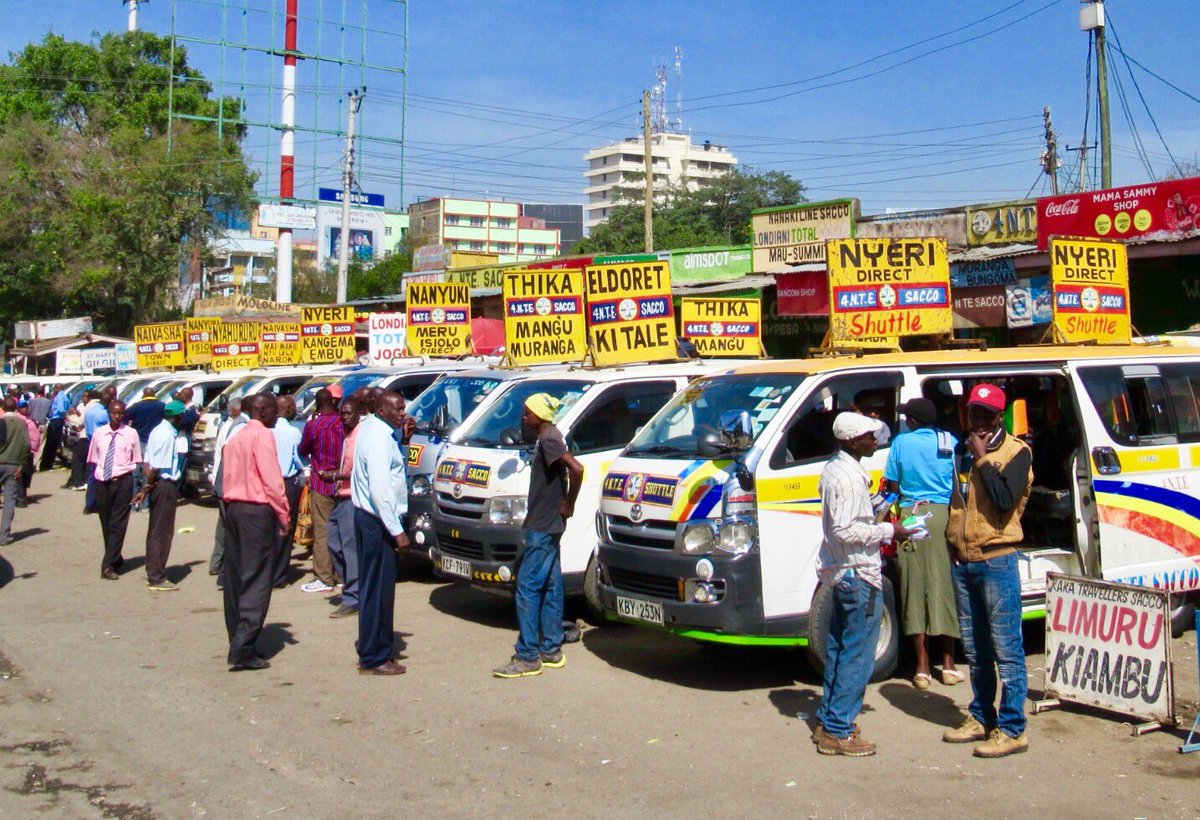 Chairman of the Matatu Operators in Nairobi's CBD, Jamal Ibrahim noted that the operators had resorted to strike in an effort to compel the state to address their capacity issues.
"On Tuesday, across the country, all matatus must go on strike. I would like to tell our leaders, Hon Raila Odinga and President Uhuru Kenyatta, they have neglected our matatu industry. When they visit places, they always talk about boda boda, they talk about bars and churches but they have forgotten the Matatu Industry. The reason we are striking on Tuesday is because of capacity. Since Covid-19 hit eight months ago, they have not addressed the matatu industry urging for the resumption of full capacity," he stated.
He further noted that several sectors including schools, churches, and air transport had resumed normalcy but the needs of the Matatu industry were yet to be met.
"Earlier, all local flights resumed normal seat capacity, churches have resumed operation, political rallies are back to normal as well as schools. So why have we been forgotten?" he added.
Ibrahim also lamented that some of the players in the sector were facing financial hardship having defaulted on loans.
"We have written enough letters and where we have reached, we are forced to issue a strike notice," he continued.
In March, Matatus had been directed to carry a quarter of their capacity in an effort to implement the one-meter social distancing rule as advised by the Ministry of Health.
The public service operators were expected to clean and disinfect their vehicles at the end of each trip. This comes even as positive Covid-19 cases spike with caseload nearing the 50,000 mark.
Ministry of Health, through a statement sent to newsrooms, said the new patients included 35 foreigners and were distributed among 615 males and 316 females. The youngest patient is a five-month-old baby while the oldest is a 95-year-old.
Health Cabinet Secretary Mutahi Kagwe also noted that six more patients had succumbed to COVID-19 raising the death toll to 902.
Kagwe noted that the recovery toll had risen to 34,209 after 333 more patients recovered including 256 who were under home-based care.
The health ministry further said 1,198 COVID-19 patients are currently under hospital care including 18 who are admitted to the intensive care unit, 16 in the High Dependency Unit, and 49 who are on oxygen support.
Comments
comments