Just a day after allegations that Siaya Senator James Orengo was to be axed as the Senate minority whip, DPP Noordin Haji has handed over his padlocks to Orengo's gate.
Director of Public Prosecutions (DPP) Noordin Haji wants Senate Minority Leader James Orengo barred from representing former Nairobi governor Evans Kidero in his graft trial.
Last week, Justice Erick Ogola issued the judgment while barring Siaya Senator James Orengo from representing former Kenya Ports Authority (KPA) managing director Daniel Manduku in a corruption case. The ruling was in relation to a petition filed by Director of Public Prosecutions Noordin Haji, who argued that MPs, as state officers, are free to engage in gainful employment but cannot defend public officers charged with graft and economic crimes.
And this week, through James Kihara, the DPP said a recent ruling by a judge in Mombasa stopped Mr Orengo and other State officers from representing graft and economic crimes suspects. Orengo, who is also Siaya Senator, is representing Mr Kidero in a case where he is charged with Sh68 million corruption. Last week, High Court judge Eric Ogola barred Mr Orengo from representing former Kenya Ports Authority managing director Daniel Manduku, who is being investigated for economic crimes.
Mr Orengo, through Julie Soweto, however, opposed the DPP's application, saying the court did not bar him from representing all accused persons charged with graft.
"Without going to the argument, the application by the DPP comes as an ambush. The proceedings should be stopped so that we can have the opportunity to address the issue fully," she said.
Trial magistrate Douglas Ogoti directed Mr Kihara to serve all the parties with the application, ahead of the hearing on June 3.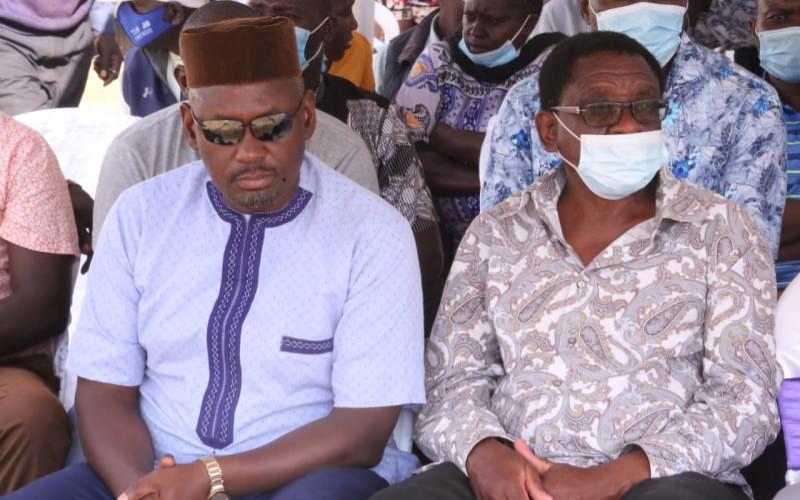 According to sources, President Uhuru Kenyatta is equally worried about the fate of BBI after Orengo and some of his friends declared some of the proposals in the BBI as unconstitutional.
Orengo recently questioned the authenticity of the document released to the public.  He further poked holes in the legality as well as distribution of the proposed 70 new constituencies.
Sources intimate that Orengo's stand on BBI is akin to an attempted coup against Raila Odinga for the Luo kingpinship, something that has unsettled even the president, who is banking on Baba and his influence across the country to pass the BBI document.
Orengo, who has been labelled a traitor by Raila's allies, was reportedly summoned to Raila's Karen home and State House to persuade him to drop his tough stance on the BBI Bill so as not to embarrass the ODM leader and the president.
Comments
comments