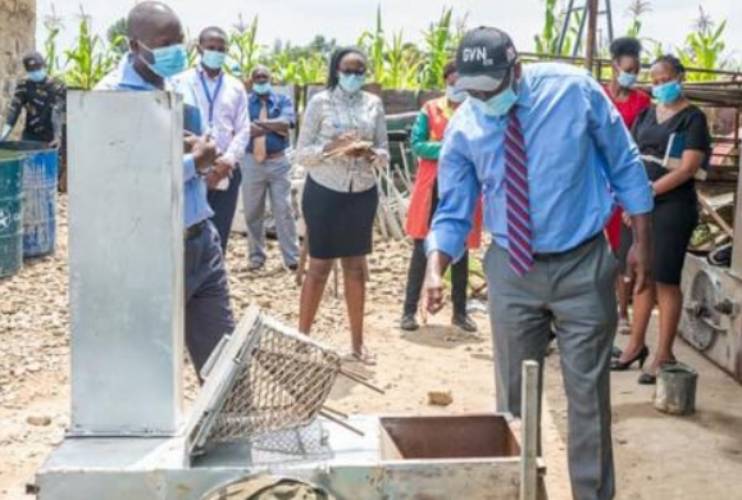 A unique innovation that enables farmers to reduce post-harvest losses has put a little-known village in Laikipia County on the continental map.
David Buuri, 43, is the lead innovator behind the EasyDry M-500 maize dryer developed in partnership with the Laikipia County Government's Innovation and Enterprise Development Programme.
Through the partnership, Mwireri village is attracting farmers from all over the country and the African continent, looking to learn how to reduce their post-harvest losses. Buyers of the new machine come from as far as Tanzania, Nigeria and Congo, among other African countries.
Buuri and his group of innovators said the idea for the dryer was inspired by the suffering of farmers who perennially lose a large percentage of their harvest due to poor handling.
According to the innovators, the EasyDry M500, which was originally developed by the AflaSTOP project with funding from USAid and the Bill and Melinda Gates Foundation, is a highly mobile, portable maize dryer targeted at smallholder farmers.
It uses open-source technology that can dry maize in batches of 500 kilos, lowering the moisture level from 18 to 20 per cent to approximately 13.5 per cent in three hours. According to the innovators' manual, the dryer burns maize cobs as its main heat source, given that cobs are available on farms and at little to no cost. The heat and smoke produced from burning the maize cobs pass through the heat exchange of the EasyDry M500 and then out the chimney.
A second fan, powered by five litres of petrol per day, pushes clean air through alternative channels in the heat exchange.
Take a quick survey and help us improve our website!
A single dryer goes for between Sh85,000 and Sh100,000, depending on the materials used in the assembling.
Buuri said Covid-19 has negatively impacted the uptake of the machines, especially among international clients due to travel restrictions.
"Transport is the major challenge as the customers cannot move the machines to their countries even after placing orders," said the innovator. In the past two years, the county government has nurtured 587 young innovators, some of whom have developed products, among them small cars and motorcycles.
Author Profile
I am a young Kenyan interested in new media and dissemination of news and information as it unfolds.