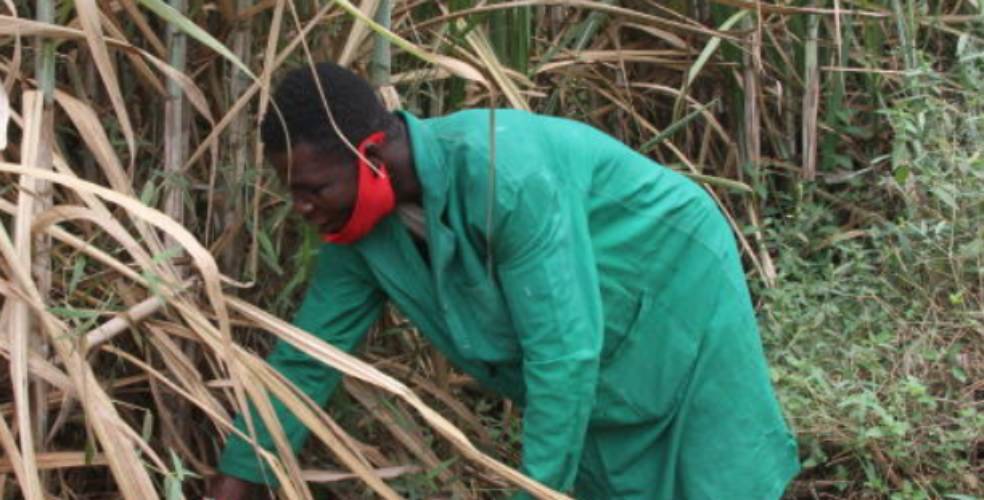 Erick Odhiambo goes around his sugarcane farm removing overgrown parts of the crop.
He cuts a frustrated figure as he narrates the events of the last few months that have left him with nowhere to take his already mature cane after Sony Sugar Company stopped taking the crop from its contracted farmers last year amid financial woes. The cane is now almost going to waste, and despite many trips to the factory to have his cane harvested, no action has been taken.
Odhiambo, who comes from the Oruba area in Uriri Sub-county, now does menial jobs to survive after giving up on cane farming. 
"Since my sugarcane was last taken last year, I have not been paid a cent. I am going through tough times as a farmer," said Odhiambo, adding that he took huge loans to maintain his farm, and now his creditors are on his neck.
Elly Ochieng', another Sony Sugar-contracted farmer, said his crop had gone more than three years without being harvested until a group of farmers lobbied the factory to do so.
Mr Ochieng' said before February, when the miller resumed collecting sugarcane from his farm, the crop had been rotting away amid piling debts for tending the crop.
"This is supposed to be a seed cane from Sony that has been there for 42 months. It is being harvested now after a long struggle to have it taken by the company and after the intervention of our representative," said Ochieng', who described millers "dishonest people."
He regretted going into cane farming, saying he was not sure when he would receive his pay for the delivered cane.
Take a quick survey and help us improve our website!
"I don't know why my cane was left out. I cannot take the frustrations by Sony or sugarcane anymore," said Mr Ochieng'.
Paul Siengo, who had leased 18 acres for cane farming at a cost of over Sh480,000, said the investment had been a total waste after miller stopped collecting the crop from farmers.
He said the miller took 27 months to harvest the first crop, most of which went to waste.
"It is like they have forgotten about us. It is like my toil was in vain," he says.
Their stories are replicated across the region, leaving farmers counting huge losses after Sony Sugar stopped collecting cane from its contracted farmers without an explanation.
But Sony Sugar Managing Director Stephen Ligawa said the company is unable to run at full capacity, which is why it has been unable to consistently take the cane from its contracted farmers.
He said the miller is also in the process of settling all outstanding payments.
"We are trying as much as we can to take sugarcane from farmers. However, it becomes difficult to take all at the same time due to our current milling capacity," said Mr Ligawa.
The factory currently mills about 2,000 tonnes daily, which is almost 65 per cent of its optimal capacity of 2,700 tonnes. 
According to the secretary of the National Federation of Sugarcane Farmers Ezra Olodi, farmers are suffering because of the inefficiencies of sugar millers even as the government continues to allow unchecked sugar imports.
"Sugarcane farming is the backbone of this county. When the sugar industry is up and running, it is not only the farmer who benefits but also other businesses," he said.
Sony Sugar Factory's woes started in 2016 before escalating in 2019 and last year when it almost stopped operations.
According to Ligawa, lack of financial support from the national and county governments left the miller in the financial doldrums but recently got support from other stakeholders.
"The support we got was in terms of credit facilities and supplies," he said.
Author Profile
I am a young Kenyan interested in new media and dissemination of news and information as it unfolds.