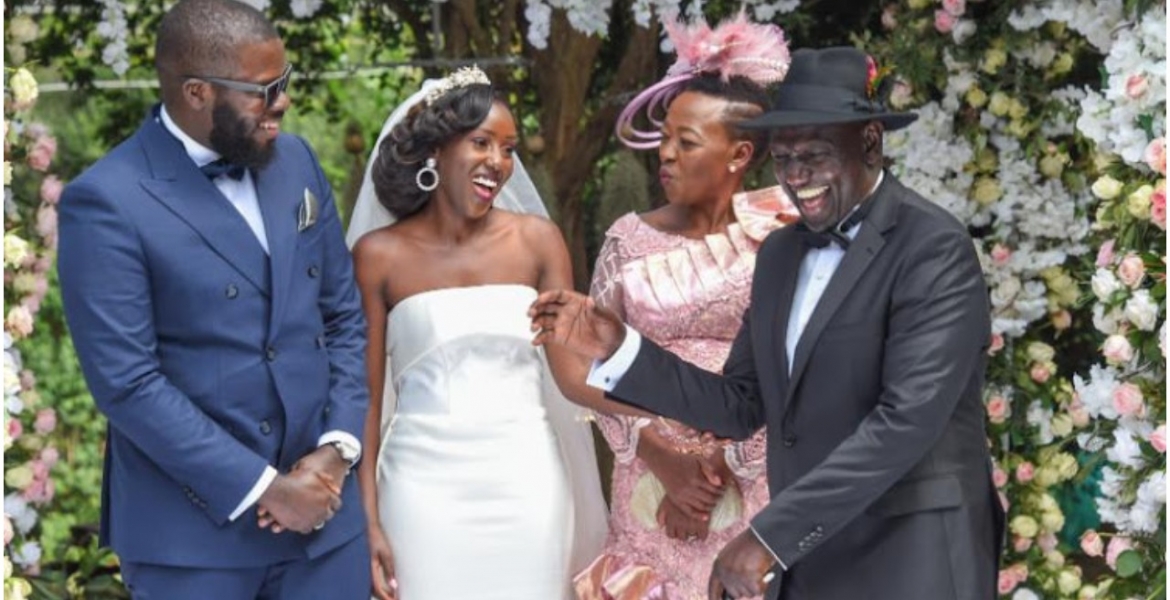 Deputy President William Ruto tickled guests at his daughter's wedding after explaining why he was hesitant to okay her marriage to a Nigerian man.
While admitting that it is hard for parents to let go of their daughters, Ruto joked that it is even tougher when the groom is a Nigerian from the Igbo community.
He said his skepticism was due to his experience with an Igbo man named Anthony Chinedu, who was deported from Kenya in 2013 over drug trafficking allegations. Ruto said Chinedu refused to disembark from a plane in Lagos following his deportation.
Comments
comments