– Kabogo alisema Katiba ilikuwa dhahiri kuhusiana na muda ambao rais anapaswa kuwa mamlakani, alimtaka Uhuru kuondoka mamlakani 2022 itakapofika
– Kumekuwa na madai kwamba huenda rais akatumia kisingizio cha kura ya maoni na hali ya coronavirus kuahirisha Uchaguzi Mkuu
– Uchaguzi Mkuu wa 2022 umepangwa kufanyika mnamo Jumanne, Agosti 9 kulingana na Katiba
Aliyekuwa Gavana wa Kiambu William Kabogo ametoa kauli yake kuhusiana na madai kwamba Rais Uhuru Kenyatta anapanga kusalia mamlakani baada ya Uchaguzi Mkuu wa 2022.
Habari Nyingine: Wezi Wafukua Kaburi, Watoweka na Mwili Uliozikwa Miezi 3 Iliyopita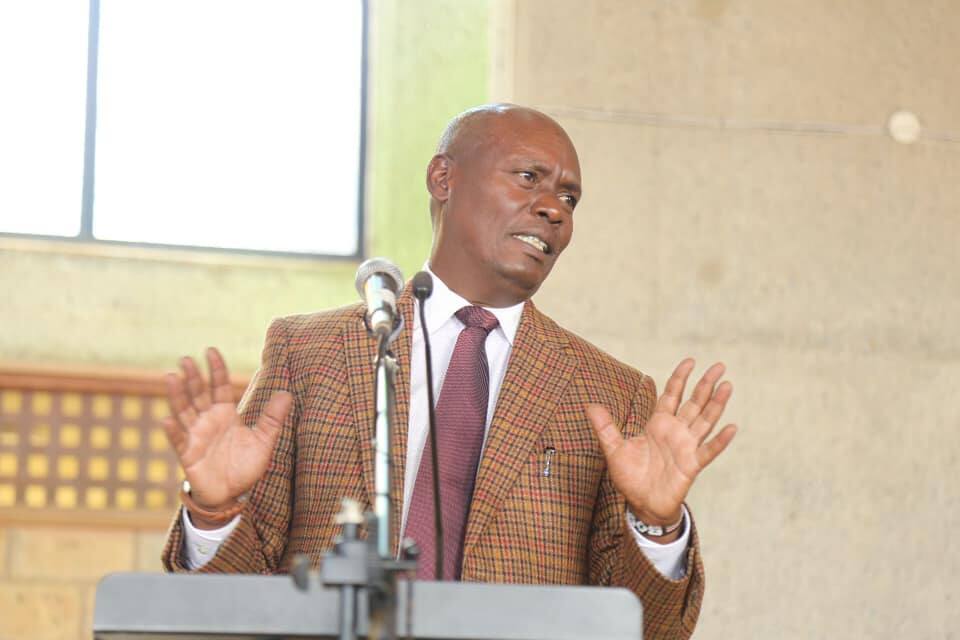 Kabogo alisema Katiba ilikuwa dhahiri kuhusiana na muda ambao rais anapaswa kuwa mamlakani, alimtaka Uhuru kuondoka mamlakani 2022 itakapofika.
"Rais Uhuru Kenyatta anaenda nyumbani, na hakuna mjadala kuhusu hilo. Kama anataka kurudia na huku kuna watu wao aende amwambie haitawezekana. Katiba inasema anapaswa kustaafu baada ya uchaguzi wa 2022," alisema huko Ruiru Jumatatu, Juni 9.
Kumekuwa na madai kwamba rais huenda akatumia kura ya maoni ya mjadala wa salamu za maridhiano na vile vile hali ya coronavirus nchini kuahirisha Uchaguzi Mkuu na hivyo basi kusalia mamlakani hata zaidi.
Habari Nyingine: Kenya Yatuma Msaada wa Chakula DRC Congo, India Kufuatia Mlipuko wa Volkano
Kwenye kurasa zake mitandaoni, mbunge wa Gatundu Kusini Moses Kuria alidai kwmaba kuna mpango wa watu fulani serikalini kuahirisha uchaguzi kutokana na hali ya COVOD-19 nchini.
Mbunge huyo alimwambia rais kutoshawishika na mipango ya watu hao lakini badala yake aondoke mamlakani muda wake utakapokamilika kwa heshima.
Hata hivyo, mbunge wa Suba Kusini John Mbadi alishauri kuwa iwapo kunao mpango wowote wa kubadilisha tarehe ya uchaguzi lazima utaraibu wa katiba ufuatwe.
Read ENGLISH VERSION
Je, unayo taarifa ya kusisimua ambayo ungependa tuichapishe? Tafadhali, wasiliana nasi kupitia [email protected] au WhatsaApp: 0732482690.
Subscribe to watch new videos
Source: Tuko.co.ke
Author Profile
I am a young Kenyan interested in new media and dissemination of news and information as it unfolds.