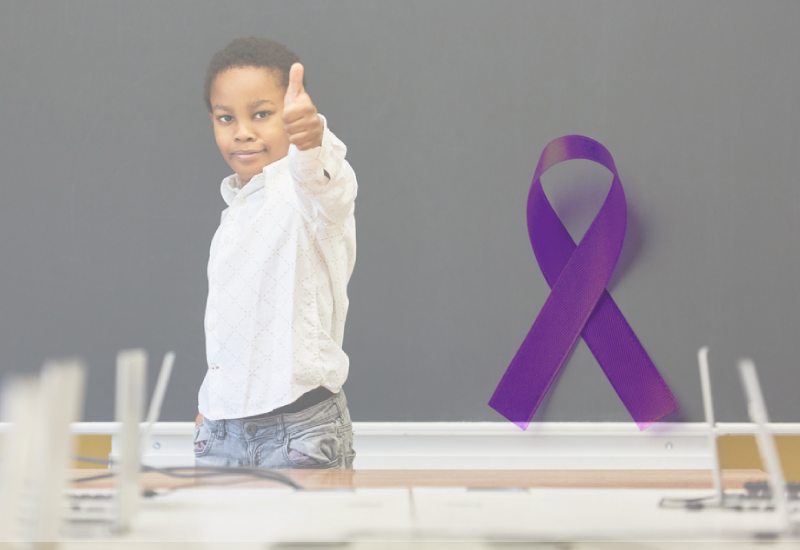 While learning for most children with epilepsy is seen to be a challenge, it is important to know that they stand equal chances just like other normal kids to getting education.
This means it is against the law for education and training providers to discriminate against people with epilepsy. This includes nursery schools and playgroups, primary and secondary schools, and higher education.
Eunice Hare, a mother of four from Magarini – Kilifi County, has been taking care of his child, Daniel Jonathan, a five-year-old living with epilepsy and who recently started schooling.
Excited about sharing her experience seeing her child with Epilepsy going to school, Eunice points out that:
"Epilepsy is not just about seizures. What many people don't realize is that for some children with epilepsy, problems with learning and school performance can sometimes be harder to deal with than the seizures."
Recent progress assessment from Daniel's teacher has shown a great improvement given that children with epilepsy are at risk for having attention problems, learning disabilities, and other cognitive weaknesses, such as difficulty with memory or problem-solving skills.
Often, seizures and cognitive difficulties can be caused by the same underlying problem in the brain. In some cases, the seizures themselves can impact brain development, particularly for children who have very frequent seizures.
Seizure medications are important to help control seizures, but sometimes they can have side-effects that impact attention or thinking speed.
For some children, having seizures can also affect sleep, school attendance, and the ability to focus during the school day.
What to do when the child is having difficulty
The commonest question asked by parents is: What can I do if my child is struggling in school?
The first step should be to talk with your child's school about whether they may need additional support.
Many children with epilepsy and learning difficulties can qualify for special education services which can be provided through an individualized education program, or for classroom accommodations.
You should also talk to your child's neurologist if you suspect they may be having learning or thinking problems related to their epilepsy. In many cases a referral for a neuropsychological evaluation might be recommended.
A report from a neuropsychological evaluation will include;
Information on whether your child has a diagnosis of a learning, attention, cognitive, or other mental disorder.
Suggestions for school about what types of extra support could be considered.
Suggestions for what you can do at home to help address your child's needs.
– The writer is an epilepsy awareness activist and the national secretary, NECC
Author Profile
I am a young Kenyan interested in new media and dissemination of news and information as it unfolds.