– Diana Opemi Lutta kupitia ripoti aliyowasilisha katika Kituo cha Polisi cha Nyali alidai kuwa Mukhisa Kituyi alimpiga mangumi na mateke baada ya kukataa kushiriki ngono naye
– Lutta alisema waziri huyo wa zamani alimsukuma kutoka kitandani na kumpiga hadi kuanguka
– Kituyi, hata hivyo, amekanusha madai hayo lakini alithibitisha kuwa ripoti hiyo iliwasilishwa
Habari Nyingine: Rashid Echesa Akaribia Kumlima Mkazi wa Mumias Aliyejaribu Kumkosoa
Mrembo mmoja mkazi wa Mombasa amejitokeza kumshtumu mgombea wa urais 2022 Mukhisa Kituyi kumpiga katika hoteli moja ya kifahari jijini humo.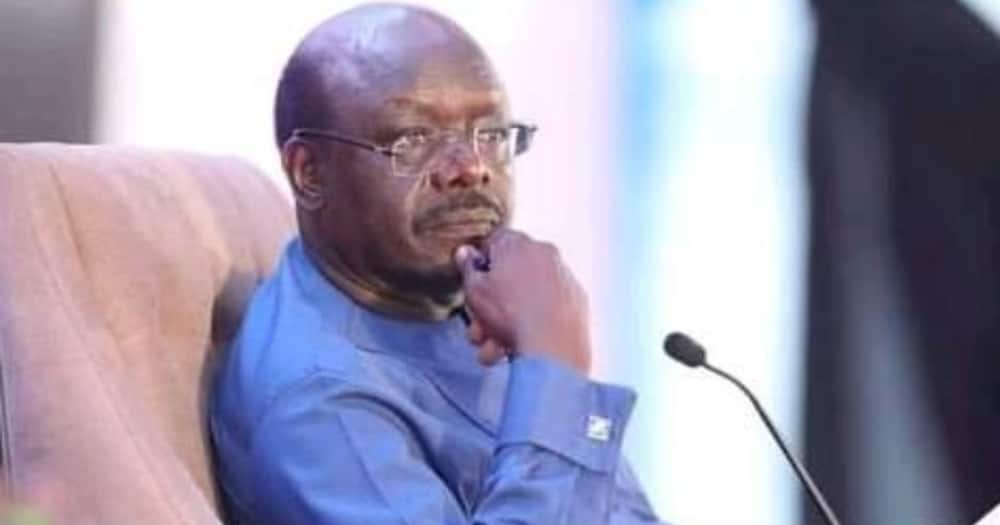 Diana Opemi Lutta kupitia ripoti aliyowasilisha katika Kituo cha Polisi cha Nyali alidai kuwa Mukhisa Kituyi alimpiga mangumi na mateke baada ya kukataa kushiriki ngono naye.
Akizungumza na People Daily Jumatano, Juni 9, Lutta alisema waziri huyo wa zamani alimsukuma kutoka kitandani na kumpiga hadi kuanguka.
Habari Nyingine: Mtopanga: Kisura Ajikuta Taabani Baada ya Kunaswa Usiku Akiwaroga Wakwe
Kipusa huyo alisema alijeruhiwa kwenye mguu wake wa kushoto na alishauriwa na polisi kutafuta matibabu uchunguzi ukiendelea kuhusu kisa hicho.
"Polisi walimshauri atafute matibabu kwa hatua zaidi baada ya kupewa fomu ya P3 ambayo ilijazwa na Hospitali ya Coast General," ilisema ripoti ya polisi.
Kituyi, hata hivyo, amekanusha madai hayo lakini alithibitisha kuwa ripoti hiyo iliwasilishwa.
Habari Nyingine: Rais wa Ufaransa Emmanuel Macron Azabwa Kofi Moto na Raia Hadharani
Katibu huyo wa zamani wa Shirika la Umoja wa Mataifa kuhusu Biashara na Maendeleo (UNCTAD) alisema kesi hiyo ilifutwa baada ya wawili hao kutatua suala hilo.
Katika taarifa tofauti, mwanamume mwenye umri wa miaka 49, mkazi wa Nairobi amemtuhumu mwajiri wake wa zamani raia wa China kumpiga.
Moses Onyango alisema alishambuliwa na Yu Haibo mnamo Agosti 22, 2019, na kuamua kujitokeza wazi kwa sababu ya kuhofia maisha yake.
Onyango alifichua kuwa Mchina huyo amekuwa akimwandama baada ya kupiga ripoti kwa polisi.
READ ENGLISH VERSION
Je, unayo taarifa ya kusisimua ambayo ungependa tuichapishe? Tafadhali, wasiliana nasi kupitia [email protected] au WhatsaApp: 0732482690.
Subscribe to watch new videos
Source: Kenya Breaking News Today
Author Profile
I am a young Kenyan interested in new media and dissemination of news and information as it unfolds.