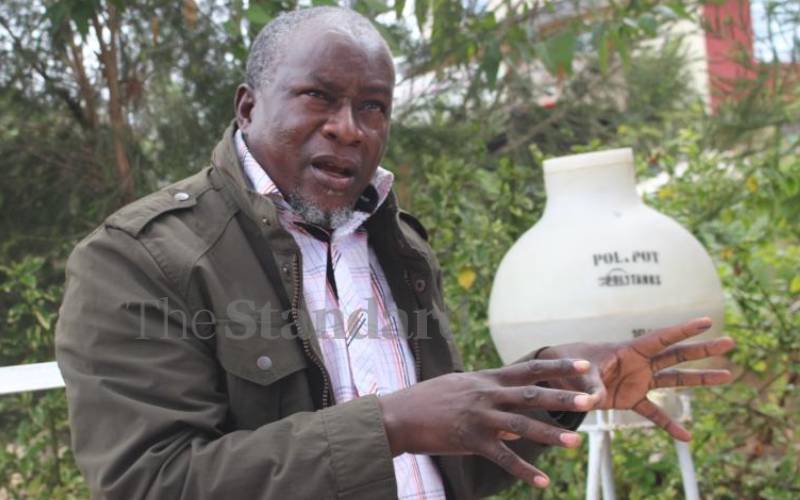 A man claiming to be the son of former Kibwezi MP Kalembe Ndile says will attend the Tip leader's final send-off.
Stephen Kalembe, 32, a resident of Suswa in Narok County, says he will be among 200 mourners at Ndile's home in Kivuthini village, Kibwezi West, Makueni County on Friday.
Kalembe's paternity claim had earlier thrown the family of the politician into a spin as it sparked fears of the ceremony turning chaotic.
Opening up about how he came to know that Ndile was his father, Kalembe said the late MP acknowledged him as his son.
"We used to stay at a disputed farm in Kitengela. My mother, who passed on after we relocated to Suswa, had identified Kalembe Ndile as my father, something that Ndile himself would later confirm," said Kalembe during an interview with The Standard ahead of the burial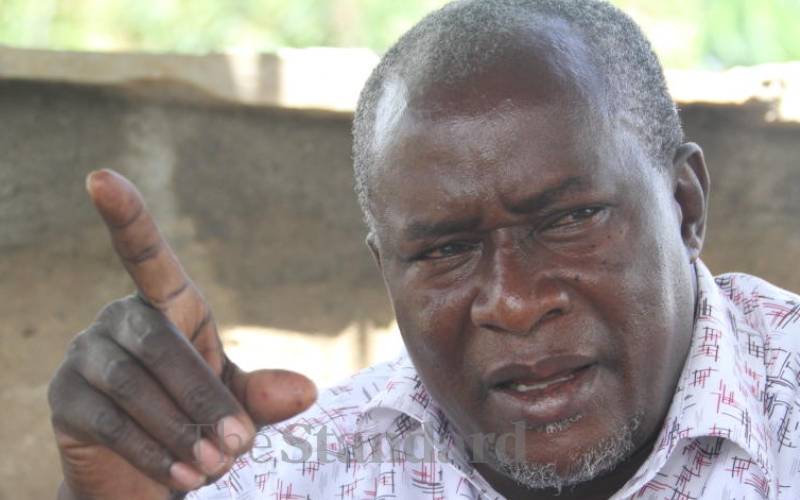 "I used to talk with him a lot. We interacted regularly at Mlolongo Township. He took me to some high-level political ceremonies," he added, recalling a meeting he alleged they attended together at Wiper leader Kalonzo Musyoka's home in Yatta, Machakos County.
The trucker, who runs a fleet of trucks, and owns flats at Suswa Township plus over 600 heads of cattle, however, said that he does not intend to use the sendoff to claim inheritance.
"I am a rich man already. I do not want anything from my father. I just want to attend his burial and place a bouquet of flowers on the grave as a way of thanking God for him. Although I did not go to school properly, I am who I am because of my father Kalembe Ndile," he added.
When contacted, Ndile's family was tight-lipped on Kalembe's paternity. The family had earlier maintained that the former MP was married to one wife – Magdalene -and had ten children.
"But he was a generous man. He had six other children which he had adopted," Sam Kinyingi, Ndile's brother earlier said. 
Author Profile
I am a young Kenyan interested in new media and dissemination of news and information as it unfolds.