Nyakinyua/Wareng members in Uasin Gishu County have appealed to the government to hasten the issuance of title deeds for land gifted to them by Mzee Jomo Kenyatta.
More than 160 members said they were gifted the 100-acre piece of land 48 years ago by the first President.
The aging members complained that their land has been illegally taken over by land brokers who have subdivided and sold the land to unsuspecting buyers.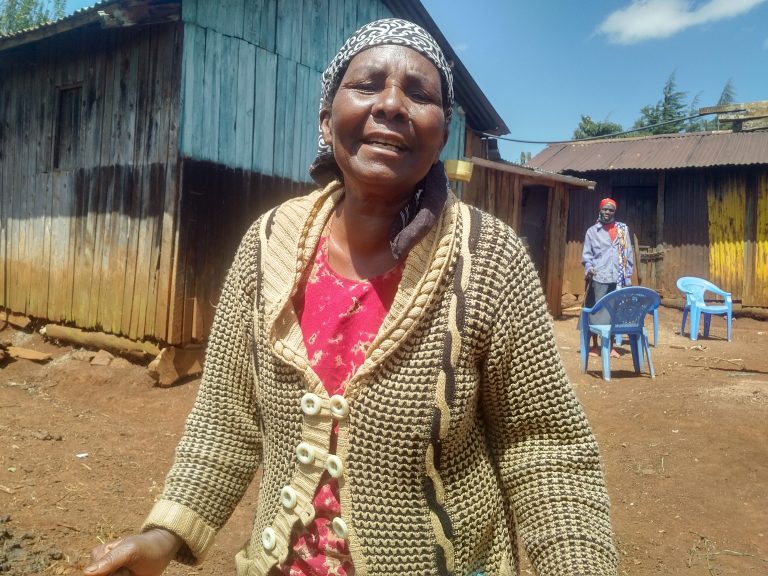 Seventy-year-old Jacinta Muthoni, said the founding president rewarded them the land, situated in Soy along the Uasin Gishu/ Kakamega counties border in appreciation for entertaining him while on a tour of the region.
Muthoni claims she was one of over a hundred beneficiaries of the agricultural rich land who have been rendered landless after being chased away from the disputed land by brokers 20 years ago.
"The brokers illegally took over, subdivided and sold the prime property to unsuspecting buyers," she alleged.
Muthoni further claims that their attempts to reclaim their land had hit a snag as the new settlers ganged up and chased them away using crude weapons.
"Ten years ago, we escaped by a whisker when I joined 40 other members in an attempt to access the land during planting," she added.
She said a group of youths armed with machetes and other crude weapons, chased them away threatening to kill any of them trying to 'intrude their parents' property'.
"We had to run for our dear lives and since then we have never returned," says Muthoni who lives with the other affected members in Matharu area as squatters.
Another member 68-year-old Esther Wanjiku said it was unfortunate Mzee Kenyatta died before his government processed the necessary land documents for the group.
'Wanjiku' said they have even tried to seek assistance from Lands and Physical planning Principal Secretary Nicholas Muraguri, who assured them that the issue would be addressed once and for all in two months.
Unfortunately, the two months have elapsed and we have not heard anything from the PS's," said 'Wanjiku'
Contacted for comment Uasin Gishu County Commissioner Stephen Kihara took issue with former members of land buying companies in the region saying they were behind decades long wrangles related to the affected parcel of the land.
The CC said some old land buying members took advantage of the lack of title deeds to illegally and secretly sell the land to unsuspecting buyers and warned that the government will compel them to account for their action, which he termed as fraudulent.
"It is unfortunate that former members of land buying companies are the ones perpetuating wrangles that have caused genuine members to lose their share of the land to unscrupulous land owners in the area," said Kihara.
By Kiptanui Cherono
Author Profile
I am a young Kenyan interested in new media and dissemination of news and information as it unfolds.