Wafungwa wawili ambao walikuwa wakisindikzwa msalani katika kituo cha polisi cha Ekerenyo, kaunti ya Nyamira walifanikiwa kutoroka baada ya kujinasua kutoka kwa pingu
Wawili hao walikuwa wamesindikizwa msalani na konstebo aliyejulikana kama Michael Sifuna.
Habari Nyingine: David Murathe Asema Hana Haja na Kazi ya Jubilee: "Kazi Yangu Imekamilika"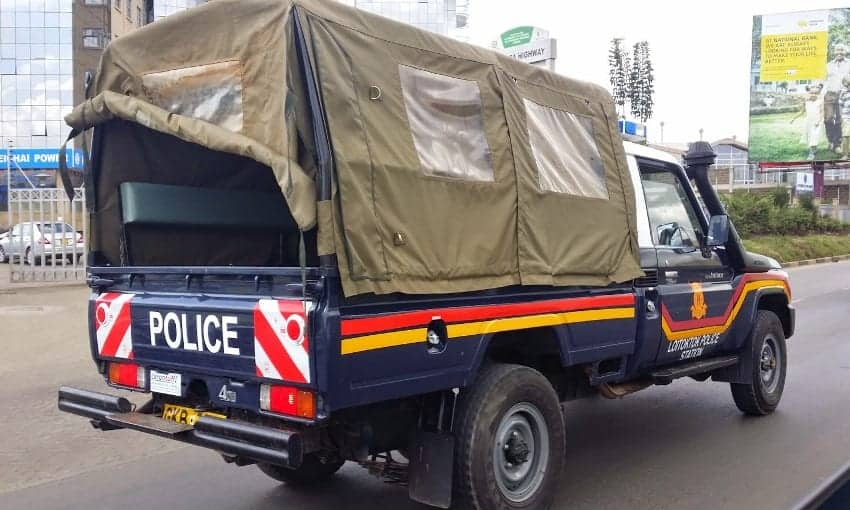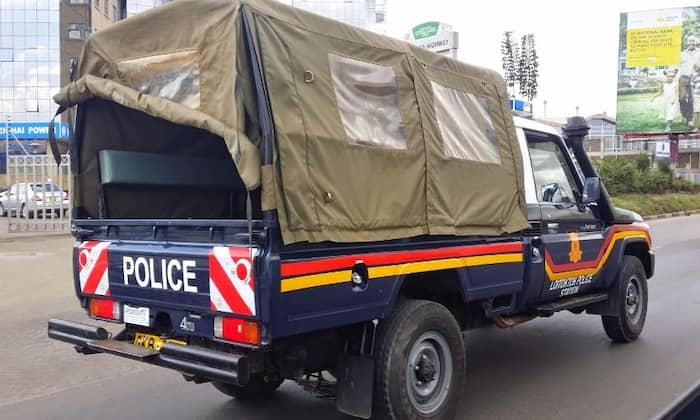 Kwa mujibu wa K24 Digital Abdul Hassan kutoka Kariobangi Nairobi naJared Getangi kutoka Ekerenyo walihepa kutoka mikononi mwa polisi mnamo Jumatatu, Juni 7.
Inaarifiwa kuwa choo ambamo walikuwa wameenda kujisaidia kilikuwa takriban mita 50 kutoka kituo cha polisi.
Juhudi za polisi kuwafuata ziliambulia patupu kwani wawili hao walifanikiwa kutoroka na kuingia mafichoni kusikojulikana.
Habari Nyingine: Mwanafunzi Mtundu Ampa Mwalimu Kichapo Baada ya Kutakiwa Kulipa Karo ya 7K
Hassan alikamatwa kwa kuharibu mali naye Getangi alizuiliwa kwa kumiliki mali ya serikali.
Polisi wamo mbioni kuwatafuta wawili hao.
Sasa wananachi wameombwa kutoa taarifa itakayopelekea kunaswa kwa wawili hao.
Kisa hicho kinajiri takriban miezi mitano baada ya mfungwa mmoja katika eneo la Turbo, kaunti ya Kakamega kumuosha polisi na mkojo ndoo nzima kabla ya kuhepa kizuizini.
Benjamin Maloba alihepa asubuhi ya kuamkia Krismasi na atasherehekea kuzaliwa kwa Yesu Kristo na marafiki zake.
Habari Nyingine: Kwa Mara ya Tatu Lari Omar Akosa Kufika Kortini Kujibu Kesi ya Mauaji ya Tecra Muigai
Polisi walisema mshukiwa ambaye alikuwa akifanya usafi katita seli aliomba asindikizwe msalani ili kumwaga uchafu ambao alikuwa ameubeba katika ndoo.
Afisa huyo alipiga kamsa na kuwavutia wenzake waliokimbia kumuokoa ambapo aliwaarifu kilichotokea nao wakaanza kumtafuta.
Kisanga hicho kijaniri takriban mwezi mmoja baada ya mshukiwa mwingine kuhepa kizuzini huko Tana River baada ya kumpaka polisi kinyesi.
Ripoti ya polisi ilionyesha kwamba mfungwa huyo Abdul Awadh mwenye umri wa miaka 19 na ambaye alikuwa anazuiliwa katika kituo cha polisi cha Bura aliomba ruhusa ya kuelekea msalani.
Je, unayo taarifa ya kusisimua ambayo ungependa tuichapishe? Tafadhali, wasiliana nasi kupitia [email protected] au WhatsaApp: 0732482690.
Subscribe to watch new videos
Source: Tuko
Author Profile
I am a young Kenyan interested in new media and dissemination of news and information as it unfolds.