[ad_1]

Agriculture Cabinet Secretary Peter Munya says although many Kenyans can now have access to Information and Communications Technologies (ICTs), there was need to exploit the digital platform to promote and improve food security.
He said there were indications that both the urban and rural population were accessing ICT facilities but said progress was uneven in geographical and socio-economic spheres of life.
In many areas, the CS noted that women and youth have less access to smartphones and digital services and in many cases, access to ICT does not translate to improved outcomes in food and nutrition security, and livelihood for agricultural communities.
Speaking when hosting a national dialogue online as part of an ongoing global process in preparation for the 2021 United Nations Food systems summit, Munya noted that like the rest of the world, Kenya's food systems are in the middle of a digital revolution as the COVID-19 pandemic brought in the weaknesses of present food systems.
COVID 19 highlighted the need for access to technology and digital connectivity for all and this dialogue has thus brought together partners running different data and digital innovation initiatives across the country to share experiences and make recommendations for consideration at the UN Food Systems Summit.", he explained.
During the meeting the CS expounded on the need for Agriculture Sector Coordination and Digitization Strategy, and the implementation of a roadmap developed in partnership with Microsoft.
The strategy he noted seeks to address three key challenges namely catalyzing the research and innovation space in agriculture, including around use of big data and advanced analytics (AA).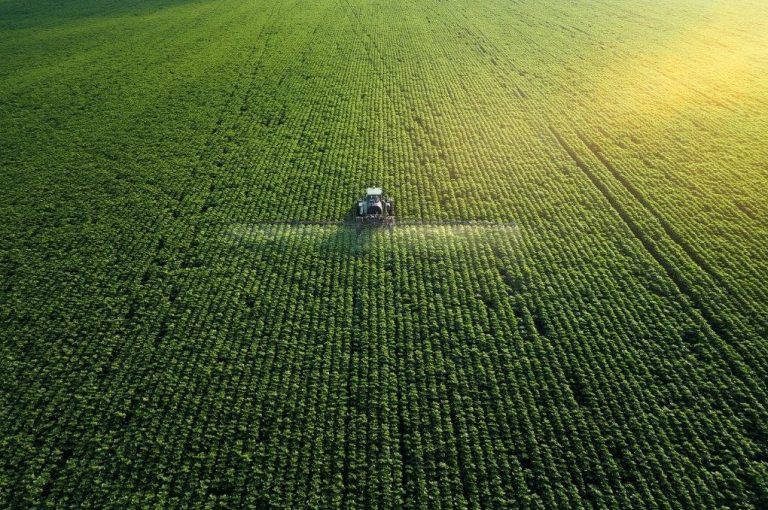 The other two, he added are enabling more reliable access to usable and shareable data and demanding for quality analyses  to support evidence-based decisions on performance management, M&E, research, and  policy respectively.
Munya further said that The Agriculture Sector Transformation and Growth Strategy (ASTGS) 2019-2029 that is in place commits to ensuring that agriculture data is available, usable, timely, and interoperable. "The growth strategy seeks the importance of having both traditional data such as censuses and surveys in addition to other innovative data sources", he said.
Microsoft Country Manager Kendi Ntwiga said that digitization can help transform Kenya's agricultural sector, improve productivity, and help the country make significant progress towards achieving food security.
"The transformation of smallholder farming to improve efficiency, productivity and assure quality controls enabled through digitization can certainly support Kenya's agricultural transformation strategy", she noted.
The Transformation further, Ntwiga said can transform the use of more than four million hectares of farmed land as well as the livelihoods of more than five million rural households.
However, she noted that in order to enable agricultural transformation through digitization, a large amount of data must be collected and properly utilized.
She added that the collection and use of data to inform decision-making can improve crop cycle timings, decrease uncertainties for investors, and lower the cost of identifying opportunities for improved efficiency.
Speaking on the need for enhanced partnerships, Samuel Munguti, CEO of Farmer Pride, noted that harnessed collaborations between the private sector and government have the potential to achieve scale and sustainability for accessibility to digital solutions for the smallholder farmer.
"Our market platform provides smallholder farmers access to agribusiness information on delivery or right inputs and sustainable agribusiness opportunities to power agriculture transformation," he said
Sriram Bharatam of Kuza Biashara said the role of the youth was crucial and emphasized on the need for private sector social enterprises to build the capacity of young people and help them learn, connect and grow at scale as it is only through micro entrepreneurship that a difference can be made.
Jo Ryan, CEO of Tru Trade in his remarks noted that the Digital technologies have played an enormous role in connecting farmers to markets.
"We are all about the market. We connect buyers with produce and farmers with the market through our sustainable supply chains," she said
The national dialogue meeting today was themed: Agriculture Data and Digitization Transformation: Considerations in Policy and Implementation Frameworks".
In 2021, UN Secretary General, Antonio Guterres, will convene a Food Systems  pre-summit in July followed by the  main Summit  that will bring together public, private and  social sector innovation partners as part  of the decade of action to deliver the SDGs by 2030.
It will further commit to make innovation a significant enabling factor for food systems transformation and the achievement of all 17 SDGs, both before and during the Summit.
By Wangari Ndirangu
[ad_2]

Source link
Comments
comments