– Lali Omar ameonekana mara kwa mara akijivinjari na warembo kadhaa kule Pwani
– Omar anakabiliwa na mashtaka ya mauaji ya aliyekuwa bintiye mmliki wa kampuni ya Keroche Breweries Tabitha Karanja
– Tecra Muiga ambaye alikuwa mpenzi wa Omar alifariki dunia Mei 2, 2020 kutokana na majeraha aliyopata baada ya kuanguka kutoka orofa ya nyumba walimokuwa wakiishi mjini Lamu
– Omar ambaye ni mshukiwa mkuu wa mauaji, anasemekana kuonekana mwisho akiwa na Tecra
Lali Omar ambaye ni mshukiwa mkuu wa mauaji ya mrithi wa kampuni ya Keroche Tecra Muigai amekuwa akigonja vichwa vya habari tangu kifo chake.
Habari Nyingine: Video ya Raila Akisakata Densi Kwenye Klabu Yachangamsha Wanamtandao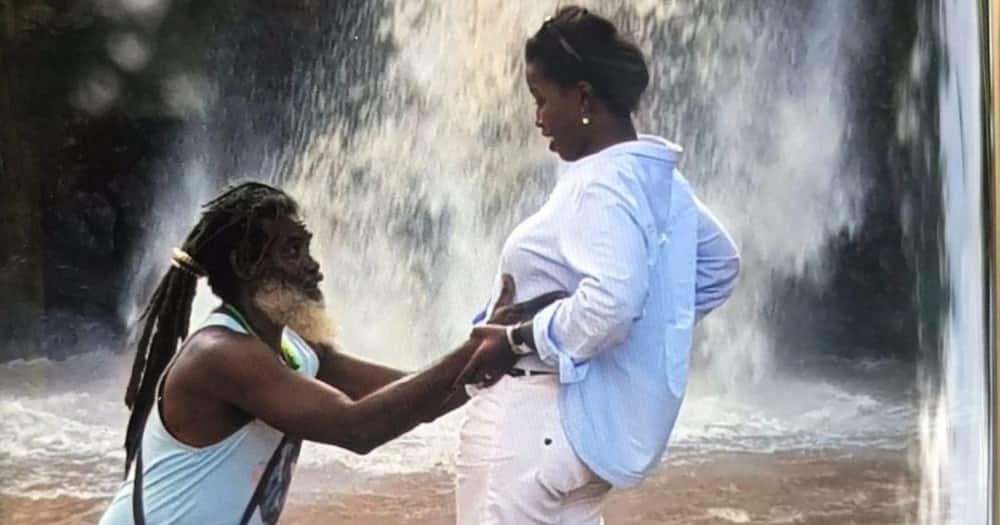 Habari Nyingine: Makena Njeri Akana Madai Kwamba Michelle Ntalami ni 'Mkewe'
Omar anasemekana kuwa mtu wa mwisho kuonekana na Tecra kabla ya kifo chake, mwendazake aliripotiwa kuanguka kutoka orofa waliokuwa wakiishi mjini Lamu na kuajeruhuwa vibaya.
Kama ilivyoripotiwa awali na TUKO.co.ke, Omar amekuwa akisusia vikao vya kesi ya mauaji ya Tecra, sasa ikiwa ni mara ya tatu.
Omar alikuwa ametakiwa kufika mbele ya Hakimu wa mahakama ya Milima Zainab Abdul Jumatano, Juni 9 kutoa ushahidi kuhusu kifo cha mpenzi wake lakini hakufika.
Hata Hivyo, hakimu Abdul alimuagiza tena afike mahakamani Jumatatu , Julai 19 bila ya kukosa.
Lari amekuwa akionekana akijivinjari na watu kadhaa kule Pwani wakiwemo wasanii na wasichana warembo.
Mchekeshaji wa Churchill Show Zeddy ni miongoni mwa wale wa hivi punde waliyoonekana wakistarehe na Omar.
Read: ENGLISH VERSION
.Je, unayo taarifa ya kusisimua ambayo ungependa tuichapishe? Tafadhali, wasiliana nasi kupitia [email protected] au WhatsaApp: 0732482690.
Tazama habari zaidi kutoka TUKO.co.ke
Subscribe to watch new videos
Source: Kenyan Breaking News
Author Profile
I am a young Kenyan interested in new media and dissemination of news and information as it unfolds.