[ad_1]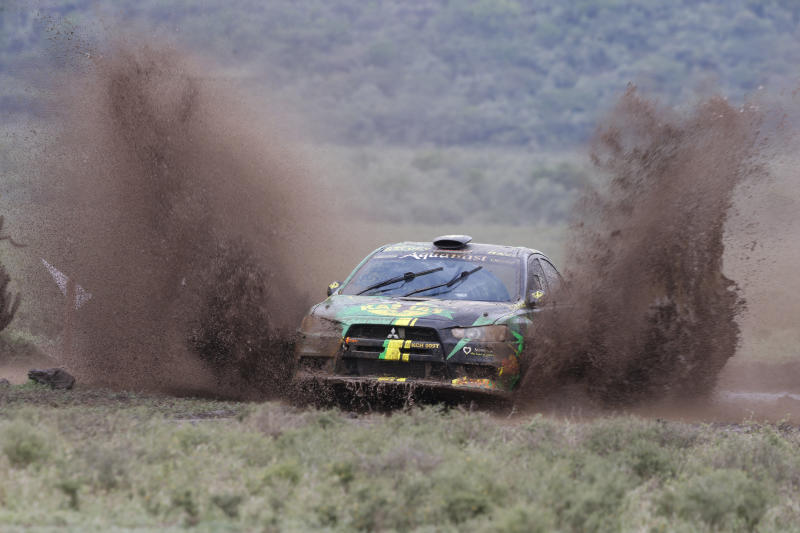 Finishing among the top ten drivers in the World Rally Championships (WRC) Safari Rally will be a victory for reigning Kenya National Rally Championships (KNRC) champion Baldev Chager.
He says local drivers are facing a wide range of challenges as opposed to the foreigners who drive some the world best and advanced racing machines.
Chager said considering he will be against the world's best then a top ten finis will be a win for him.
"If at all, I'll be lucky to be among the top ten finishers with the machine I will use  the WRC Safari Rally, I'll count myself a winner, and focus on my next chapter in rallying championships," Chager told Standard Sports.
"These world champions have powerful and well made factory machines that cannot be compared to what we use in our local competitions," Chager told reporters at a press conference to unveil his car he'll use in the competition.
The Safari Rally is set for Naivasha from June 24-27.
Chager who is a member of Kabras Racing Team will drive a Mitsubishi Evolution 10.
On the possibilities of trying his luck outside Africa, Chager was not committal.
"To take part in a world event outside Africa has lots of logistical challenges and therefore one needs comprehensive sponsorship in order to compete," he said.
Chager was among the local drivers who participated in the Equator Rally as a test run to the much awaited WRC Safari Rally.
The Equator Rally gave him a rough idea of what to expect in the Safari Rally since the same routes used in the Equator Rally are the same ones to be used on June 24-27.
"My participation in the Equator Rally is an added advantage over those who will be here for the first time.
"However, that is not a direct ticket to win it against some of the most experienced drivers on the planet," he said.
He believes foreign drivers have no idea of what awaits them in seemingly one of the world's roughest and toughest terrains.
Chager promised his fans that he will do a good job and will not let them down just like in 2019 when he won the same event before it was elevated to a world class status by International Automobile Federation last year.
[ad_2]

Source link
Comments
comments