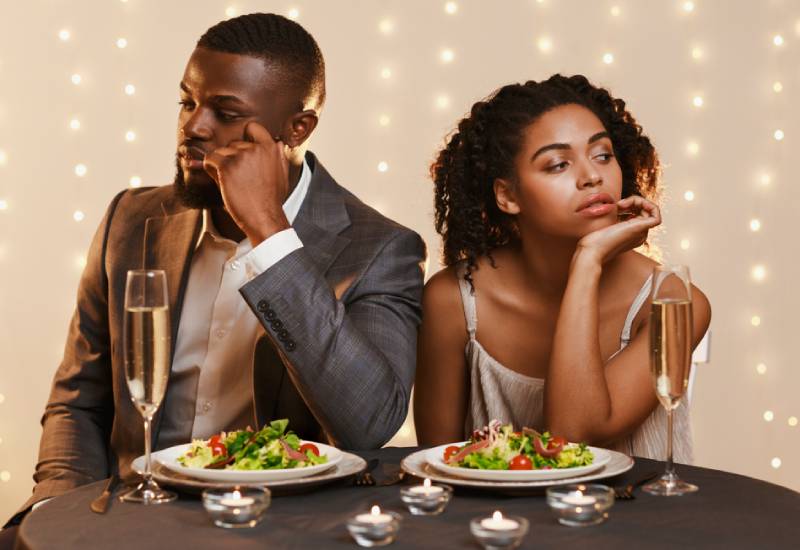 Every relationship goes through several stages before couples can decide whether or not to take it to the next step.
It starts with an initial meeting that leads to attraction then the interest to get to know each other. During this stage it is all rosy and usually there are no conflicts as they try to impress each other.
As the connection deepens, you become comfortable with each other and it is usually here where flaws start to slowly become more apparent. The intimacy and trust develop further and the question of the future is answered.
Whether starting out or you're about to fully commit to a relationship, here are some essential dating rules you should have at the back of your head:
Skip the ex conversation
On your first date the last thing you should be talking about is how your ex ran off with your friend and why you hate men or women because of what your ex put you through.
This type of conversations gets old fast.
Give it a few dates before bringing it up or let the other person bring up the topic of past relationships then you can open up.
Hold back on sex
Not everyone will agree but having sex after your first date is not a good idea. You don't know whether your interests align and if they're there for the right reasons.
You may have sparks flying and the attraction may be so strong but is that all you share? There is more to a relationship.
Giving yourself sexually to someone who hasn't committed to you will leave you hurt and feeling used.
Keep your intentions clear
If marriage or a serious relationship are what you're looking for, let it be known early on. Don't be scared of running them off because you decided to be too forward.
If that happens, it will at least let you know where they stand and save you so much time.
Dress comfortably
You may want to save those six-inch heels for a more appropriate date. As much as you want to impress, always factor in where you are meeting, the activities and your comfort.
This is not the time to wear that super hugging bodycon dress you can't breathe in after a few bites. You will waste the experience thinking about your pajamas and the blisters forming on your toes from those super high stilettos.
Don't play too hard to get
Emotional games in this day and age are outdated. Don't let him or her play the guessing game when you already like them and they have also put their intentions out there.
Trying to manipulate someone into chasing you by holding out your true emotions can make them give up altogether. It gets boring and annoying really.
You will have wasted your time and a possible love connection by faking coyness and shyness in the hopes it will make you look attractive. Well, no one has time for that.
Author Profile
I am a young Kenyan interested in new media and dissemination of news and information as it unfolds.