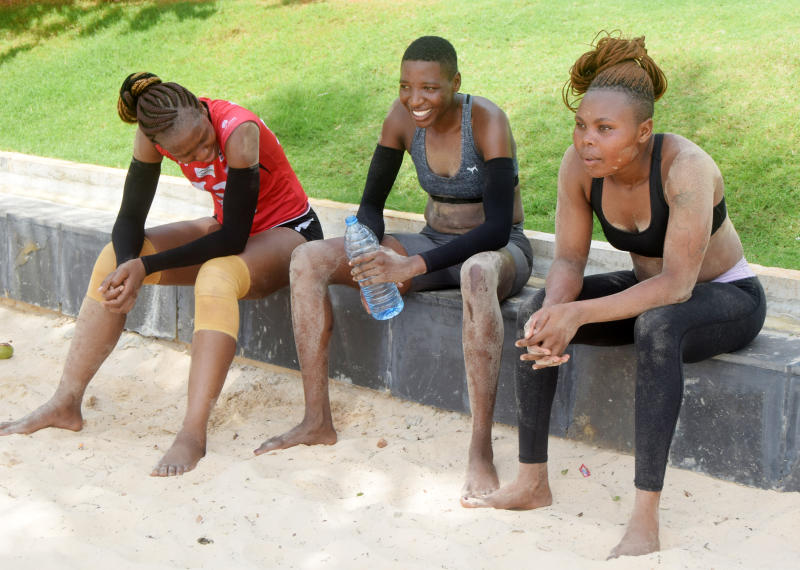 National beach volleyball players received their second Covid-19 vaccine yesterday ahead of their trip to Morocco for the African Olympic qualifiers slated for June 21-28.
"We are in the final stages and our task today (yesterday) was to receive the second Covid-19 vaccine," said coach Sammy Mulinge.
"All the players are responding well to training, but we have taken a day break for the jab before resuming our training," said Mulinge.
He said for the past two weeks the team has been in camp in Mombasa, the players have certainly taken a step forward, but there is a room for improvement before the teams depart for the qualifiers.
"We have continued working on the basic work and we shall continue working hard to become more stable and stronger ready to face our opponents," added Mulinge who is handling the women team.
Coach Patrick Owino is handling the men team.
"We are fine-tuning things to ensure all the players are in good form," added Mulinge.
Kenya Volleyball Federation Vice President Charles Nyaberi said the team leaves the country on June 19.
"Kenyan women are the Africa Games beach volleyball silver medalists and we are going for nothing short of Olympic qualification for both genders," Nyaberi said.
The Kenyan men team has been grouped in pool C alongside Gambia, Mauritius, Botswana and South Sudan while the women team are in Pool C alongside Nigeria, Cape Verde, Zambia and the Democratic Republic of Congo (DRC) where each team will face one another in a round-robin format.
Kenya has never qualified for Olympic Games in beach volleyball and the best place the teams have previously featured is in 2015 world championships.
Author Profile
I am a young Kenyan interested in new media and dissemination of news and information as it unfolds.