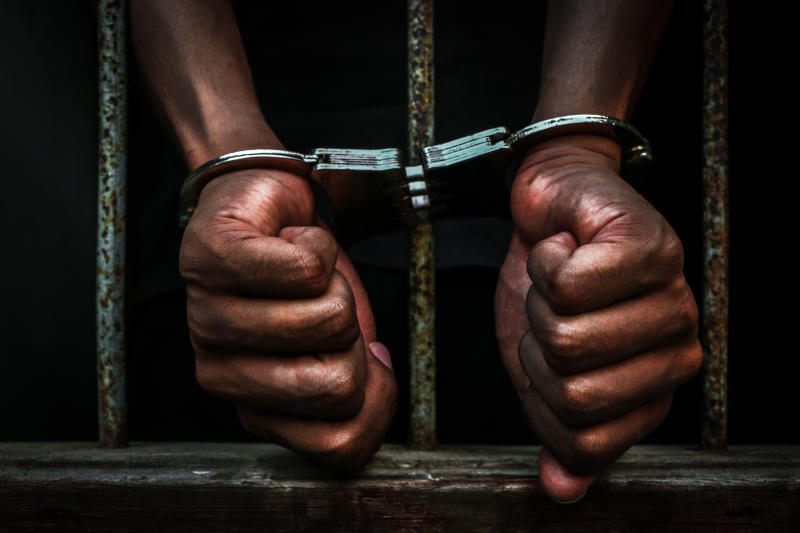 There was drama when irate residents stormed Bikeke police station in Kiminini, Trans Nzoia demanding the arrest of an officer accused of cohabiting with a schoolgirl.
The officer in question managed to slip from the hands of the angry residents who had cornered him at his house within the station.
The girl was in the officer's house when the residents stormed.
The residents claimed that the officer has been cohabiting with a form three student from a school in Kiminini.
The officer was recently transferred from Kiminini police station and the girl has been reportedly been visiting the officer.
"The residents found the student in the officer's house and the officer insisted that the girl is above 18 years. He, however, managed, to slip from their hands," said a source.
After the officer escaped, they marched to the station and demanded that the officer be arrested.
Officers had a hard time controlling the huge crowd that had flocked to the station, and the residents dispersed when a senior officer intervened and directed that the girl be assessed.
Trans Nzoia County Commander Fredrick Ochieng confirmed the incident and denied any attempt to cover up the officer.
He said the age of the girl had been assessed and proven that she was above 18 years.
Ochieng said the investigation showed the girl was not a student as alleged by the residents.
"We dispatched a team to the school where the residents claimed she is schooling, but the management denied that she was their student," said Ochieng.
He termed as wrong for members of the public to harass police officers on unverified allegations.
"It is unfortunate that the incident happened. The girl was taken for age assessment, and it was proven that she was not a student," he added.
But he warned that any officer involved in love affairs with school girls will not be entertained.
Author Profile
I am a young Kenyan interested in new media and dissemination of news and information as it unfolds.