[ad_1]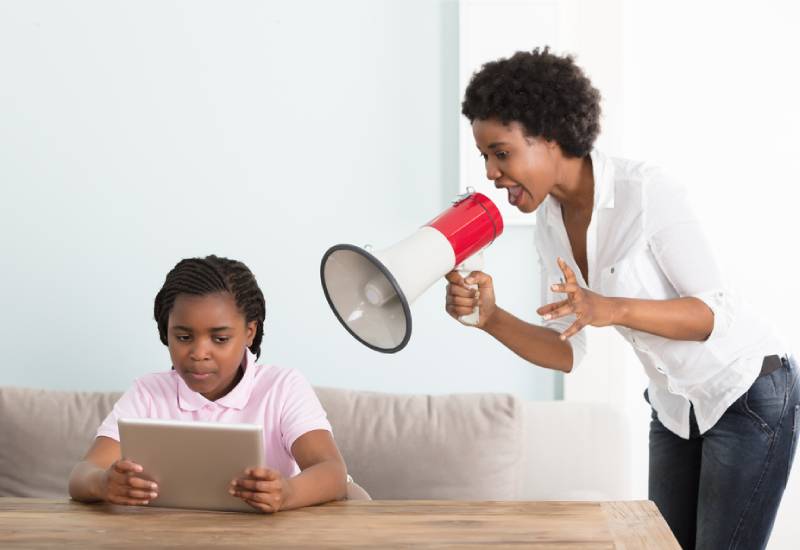 Actions may speak louder than words, but words have the power to make or break.
And if you think about it, there is probably something you're struggling with because someone told you you're not good enough or they simply discouraged you.
Imagine that happening to your young impressionable kids and the effect it would have on them.
Out of ignorance or lack of self-control especially after your kids have annoyed you, it is not uncommon for parents to throw a few hurtful words around out of frustration and anger.
But have you ever sat down to ask yourself what those words do to them? Just because they made a mistake does not make them stupid now does it?
From growing up with little self-esteem, to feeling like they are a burden to the family, they start developing a fear of even trying out new things because they don't want to disappoint others.
And when they start believing the mean words you are telling them they will grow right into that mold and they will forever struggle with their identity.
Here are some things you need to stop telling your child now:
We can't afford that
While this may be true, don't let your children know that your finances are not in order. Whether that's the case or you're simply saying that to avoid making an impulse buying, this actually makes them feel scared and anxious.
They start to wonder if they are a financial burden and if you as a parent can be able to get for them all the nice things children enjoy.
Instead, explain why you can't buy that particular toy at that moment because you're saving up for something else or that you will buy for them at a much later date after saving and budgeting.
What's wrong with you?
Unless these words come out in a kind, compassionate way, it becomes a problem when you scream and say it an annoyed way.
With their limited knowledge, your child will start to question what is wrong with them and the conclusion they may come to may make them believe they are a bad person.
Every time you say this angrily, they will grow up believing something is wrong with them and devastation of your words may last a lifetime.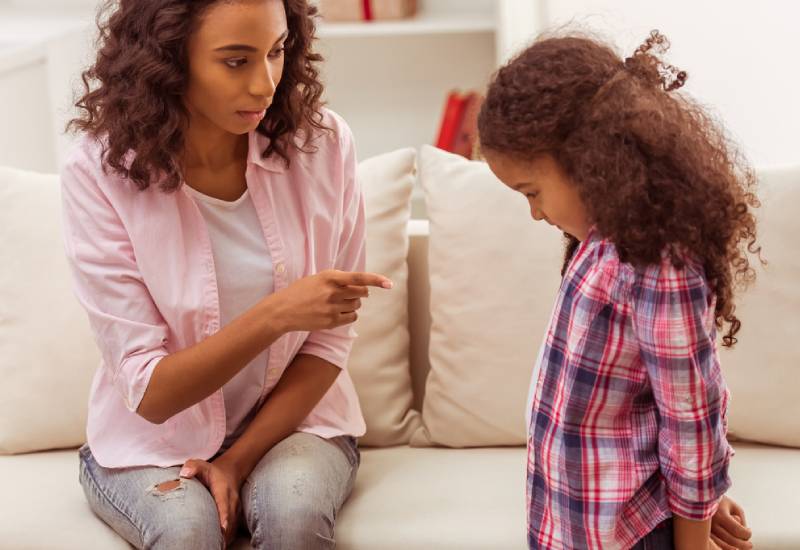 Because I said so
No one likes being told what to do and this applies to your kids too. When you bark orders at them expecting them to oblige only makes things worse.
Even though you're right, find acceptable solutions you're both happy with rather than trying to force them into doing what you want.
This way, they will be more open to you.
Stop crying
There is nothing wrong with crying because we all do it when we're upset or going through a rough patch. So, is it fair to tell your child to stop crying when they are sad or angry?
Imagine someone telling you that after receiving some bad news. If you expect people to be empathetic towards you so, should you be towards your children.
Allow your kids to express their emotions and let their tears flow. Crying should never be a negative thing.
Be careful
Due to their over protective nature, mums tend to use these words generously. While you may be concerned your kids will get hurt avoid saying this as you will distract them from what they're doing and they will lose their focus thus messing up.
Just stand by and watch in silence.
[ad_2]

Source link
Comments
comments