Truck drivers can now use Southern Bypass road without fear of being penalized after the Kenya Revenue Authority (KRA) gazetted the road as a route for custom goods transiting Kenya.
KRA gazetted the Cabanas- Nairobi Inland Container Depot (ICDN)-Southern Bypass road as a route for custom goods transiting Kenya to reduce the time it takes truck drivers to clear their goods with the customs department.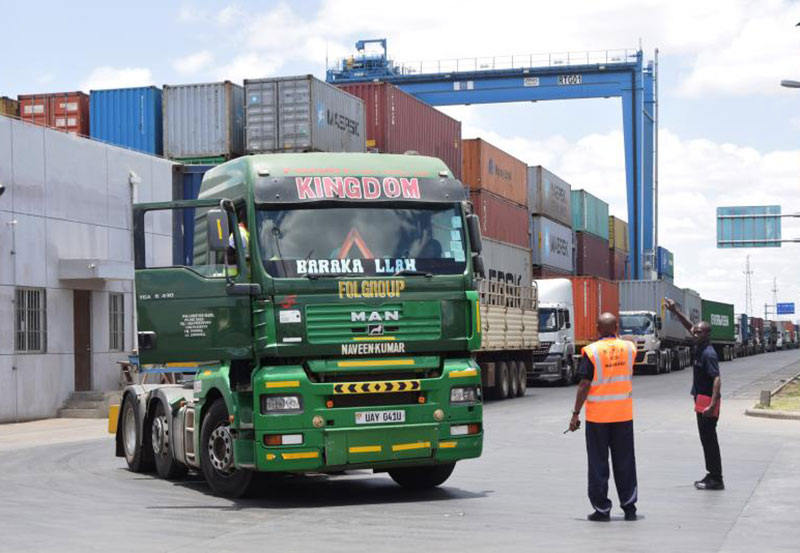 According to Kenyan laws, Trucks are required to use designated routes while transporting goods to avoid penalties.
"Kenya Revenue Authority notifies the public that Cabanas-ICDN-Southern Bypass Road has been gazetted as a route over which goods in transit/under customs shall be conveyed. Trucks ferrying goods on transit/under Customs Control may use the stated road," KRA Commissioner for Customs and Border Control said in a notice.
Some of the custom areas include Malaba, Gilgil, Naivasha's Inland Container Depot, and Mombasa port. The designation of the new customs area will provide truck drivers with an alternative route that will save them distance traveled and penalties.
Kenya's customs clearance is known for long delays, forcing traders to incur huge costs.
World Bank's data showed that Kenya's logistics performance deteriorated in recent years from an overall global ranking (LPI) of position 42 in 2016 to 63 in 2018.
The construction of the Lamu port, the refurbishment of Kisumu port, the standard gauge railway, the Naivasha inland container depot, the expansion of various roads and building of bypasses, and the Nairobi expressway are among the recent interventions to ease the movement of goods.
Author Profile