Police officers reports indicate that shootout against heavily armed bandits in Dabadarer junction Wajir county on Tuesday left two cops dead.
The gunfight happened during a normal patrol by police officers of KPS and NPR around the area.
According to a police report, the bandits were challenged to surrender but they defied the order leading to the shootout which left them gravely injured. None of the police officers was injured during the incident however they sustained minor bruises from the thorny bushes.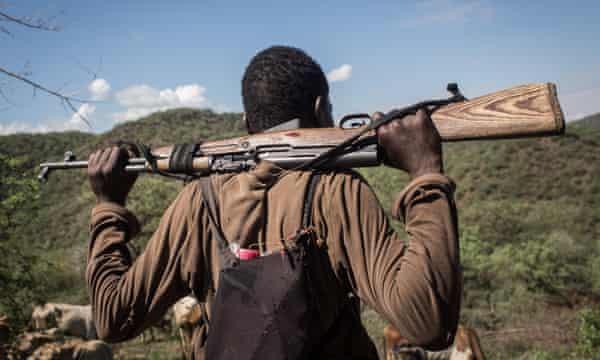 So far, one of the two has been identified as NPR no.0.6886 pc Yerrow Noor from Dadaab Division and the other one is still unidentified. Their bodies remain at Dadajabula police post awaiting identification from relatives and postmortem.
The officers also recovered a number of things including phones, four Ak47 rifles, firearms and ammunitions 14 empty magazines of Ak47 rifles, three pouches, two KDF smoke jackets, and a d-light solar panel. The case has been handed over to the DCI for further probing.
Author Profile