Naivasha court has set the hearing of the case on Solai dam tragedy where 48 people lost their lives from next week.
In the next two weeks, families of the forty eight Kenyans who lost their lives in the Solai Dam tragedy will be at the Naivasha law courts seeking justice after a three-year wait.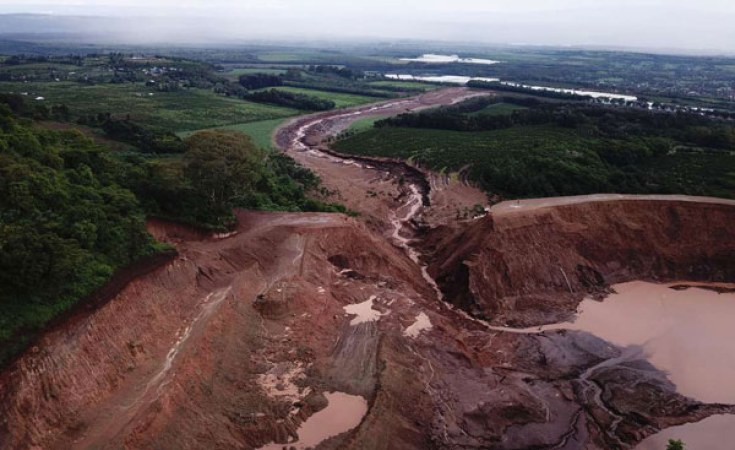 This follows the directive by the High Court to allow victims be represented by lawyer John Chigiti.
On May 9, 2018, the dam burst at a private farm in Solai, Nakuru County killing 48, injuring and displacing hundreds and destroying property worth millions of shillings.
Here is the video courtesy of KTNnews portraying what happened on that Tragic day for both Solai Dam investors and residents of Solai area.
But even as the court was issuing directions, the Office of the Director of Public Prosecutions (ODPP) was under fire for failing to appear in court.
Outgoing Naivasha Principal Magistrate Lyna Sarapai directed that the ODPP be served with summons to ensure that a State counsel was present when the case starts. Sarapia decried the period it has taken for the case to start noting that it has affected both the victims and the accused.
In June this year, the owner of the infamous Solai killer dam Mansukh Patel died while undergoing treatment at the Agha Khan Hospital in Nairobi after a short illness.
Comments
comments