Ruto's coastal wingman and Nyali MP Mohammed 'Jicho Pevu" Ali has been accused of defrauding a city woman sh1.2 million.
"I thought Nyali MP Jicho Pevu was above reproach from the way I used to see him lecturing people who have stolen from the government. I never imagined he could shortchange struggling Kenyans like me. That is why I believed and accepted his offer without thinking twice. But now I regret entering into this business deal with him," she said.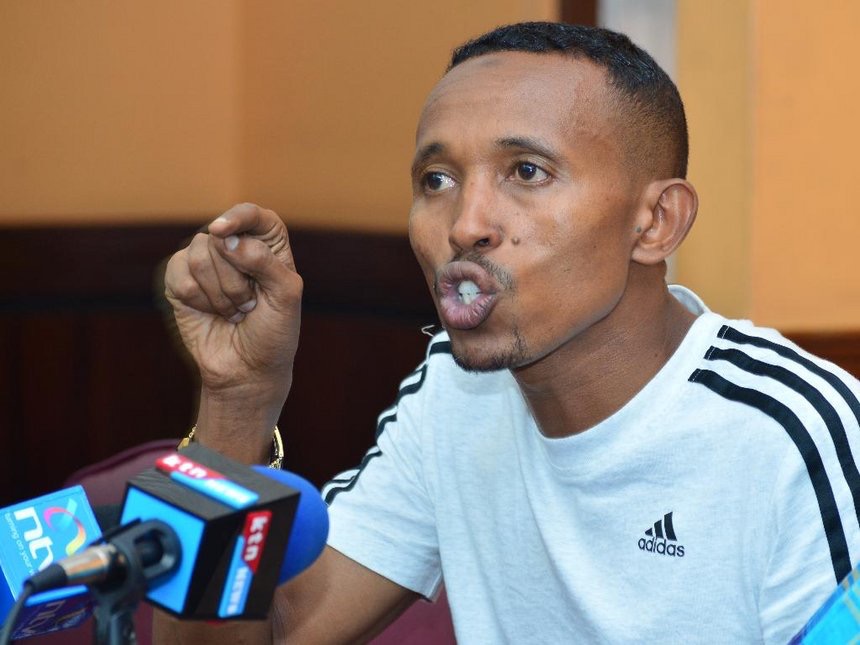 According to a report published by Citizen weekly, a Nairobi businesswoman is crying for justice claiming Nyali MP Mohammed Ali aka Jicho Pevu allegedly conned her and is now dodging her.
In videos circulating on social media, Judy Mumbi Kahuho claims Jicho Pevu approached her two years ago with a proposal that she bears the cost of constructing 13 stalls in Nairobi county after which she was to own six of the stalls as compensation.
Kahuho accepted the proposal and proceeded to borrow Sh500,000 from friends and a further Sh700,000 from her husband to meet the cost of constructing the stalls. She claims that after the stalls were ready and leased by tenants, the Nyali MP immediately changed his mind and seemed to disown the deal including threatening her through a lawyer not ever to set foot at the stalls.
"The MP is the one taking rent.  The legislator also declined to pick any of her calls or return her messages," she says in the widely circulated video.
Kahuho says the issue was threatening to break up her marriage because the Sh700, 000 she took from her husband was his retirement benefits and he and her children are angry with her for spending the money on what has turned out to be a white elephant project.
The businesswoman said she initially believed in Jicho Pevu from the way he used to speak on TV admonishing individuals who have stolen from the government.
Kahuho says the MP has taken rent from the stalls for the last two years without giving her a penny. She wants the legislator to refund her Sh1.8 million or surrender to her six of the stalls.
The businesswoman complains that she has approached several leaders including Nairobi county assembly majority leader Abdi Guyo for help but is yet to see any results.
She wants Nairobi acting governor Anne Kananu to intervene and ensure justice prevails.
"Madam Kananu you are a woman like me and you understand how an issue like this can tear families, please help me," the distraught lady begged.
Author Profile