Kenya's three-time London marathon and four-time New York marathon winner Mary Keitany announced her retirement
Last week on Wednesday, Mary Keitany announced that she has retired from active marathon competitions after a recurring hip injury stopped her from competing over the last two years.
Keitany, one of the country's most successful marathon runners who only started distance running after the birth of her first child in June 2008, said she made up her mind to retire after 10 years at the top.
"After a lot of soul-searching, we decided with my manager (Italian Gianni Demadonna) that it was better for me to retire. I picked up a hip injury in my last London marathon race in 2019, which has restricted my training and I've not been able to compete effectively since then. I believe I have had success of my career and this is the best decision I have made," the 39-year-old Keitany said.
In a decade-long career, Keitany held world records at 10 miles, 20km, half-marathon, and 25km but could not translate her success on the roads to open championships, finishing fourth at her Olympic appearance in London in 2012.
Keitany claimed a hat-trick of triumphs in New York between 2014 and 2016 and went on to become the first Kenyan woman to win the title four times when she was victorious again in 2018.
In 2017, Keitany set a women's-only record time of 2:17:01 at the London marathon, a race she won three times.
In other news, Kenya's Olympics and world marathon champion Eliud Kipchoge and his Eliud Kipchoge Foundation has good news for Kenyans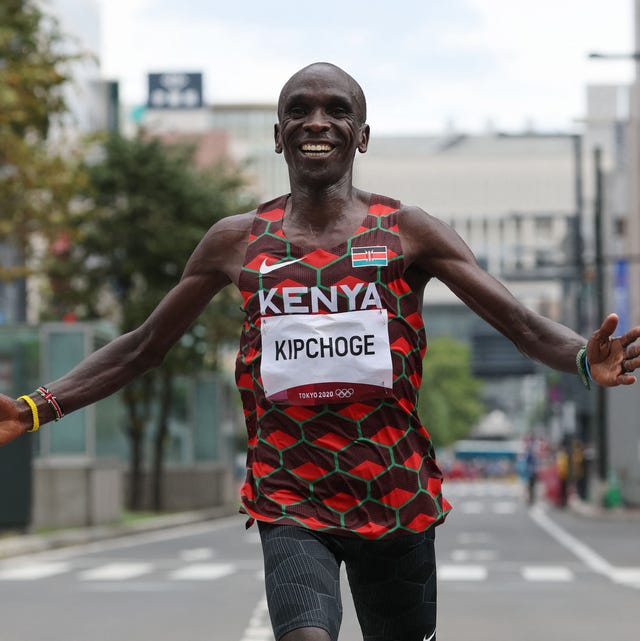 Eliud Kipchoge EGH is a Kenyan professional long-distance runner who competes in the marathon and formerly competed at the 5000 metre distance. He is the 2016 and 2020 Olympic marathon winner. In addition, he set the world record in the marathon with a time of 2:01:39 at the 2018 Berlin Marathon.Double Olympic marathon champion Eliud Kipchoge plans to build a library in every school in Kenya and to plant a forest in all 47 counties of his native country as part of the first stage of projects within the Eliud Kipchoge Foundation, which launched today.
"My next step in education is that I want to build a library in every local school in Kenya – not just where I come from but all over Kenya. I believe that if the students can get that knowledge if they can access books in their neighbourhood, they can uplift the community. I also have the idea of starting a kindergarten, which is the foundation of education. Education is the foundation of knowledge, and I can already say the kindergarten is the foundation of a human being because that's the space where a human being is moulded."
Meanwhile on a sporting front the 36-year-old world record-holder – and the first man to complete the marathon distance in under two hours, albeit with assistance which would normally be prohibited – did not rule out running his first Boston Marathon next spring.
"I am going to consult with coach in October, but in my mind I need to run all the six world major marathons so Boston is on my bucket list."
He added that he would have a clearer idea at that time whether he would be running the marathon at next year's World Athletics Championships in Eugene in Oregon.
I'm very grateful to launch my Eliud Kipchoge Foundation today.

My mission is to give all children in the world access to knowledge and education. I want those children to grow up into healthy adults in a green and breathing world where forests keep our people safe. (1/2) pic.twitter.com/MfxXseHEKm

— Eliud Kipchoge – EGH🇰🇪 (@EliudKipchoge) September 9, 2021
Kipchoge said the new Foundation would enable him to expand on the projects he is currently engaged upon within his own Nandi County in creating a 50-hectare forest and building "a huge school library".
"Creating the forest is where I can show people that if you conserve a forest, and its indigenous tress, it is one way of adopting the clean air and a good environment whereby athletes can train freely. The second project is building a huge library in my home county that will accommodate 500 students but will also serve the community. People can come in and get information about what is going on in the world. We are putting in an internet and all sorts of books, so people can come, grab a book, read and go back home – that's the way to get information."