SportPesa has refurbished the Umoja Boxing Gym with a new roof, allowing for the permanent installation of its ring, allowing amateur boxers to practice around the clock.
SportPesa's assistance is in addition to a donation of boxing equipment, which allows aspiring boxers to practise comfortably.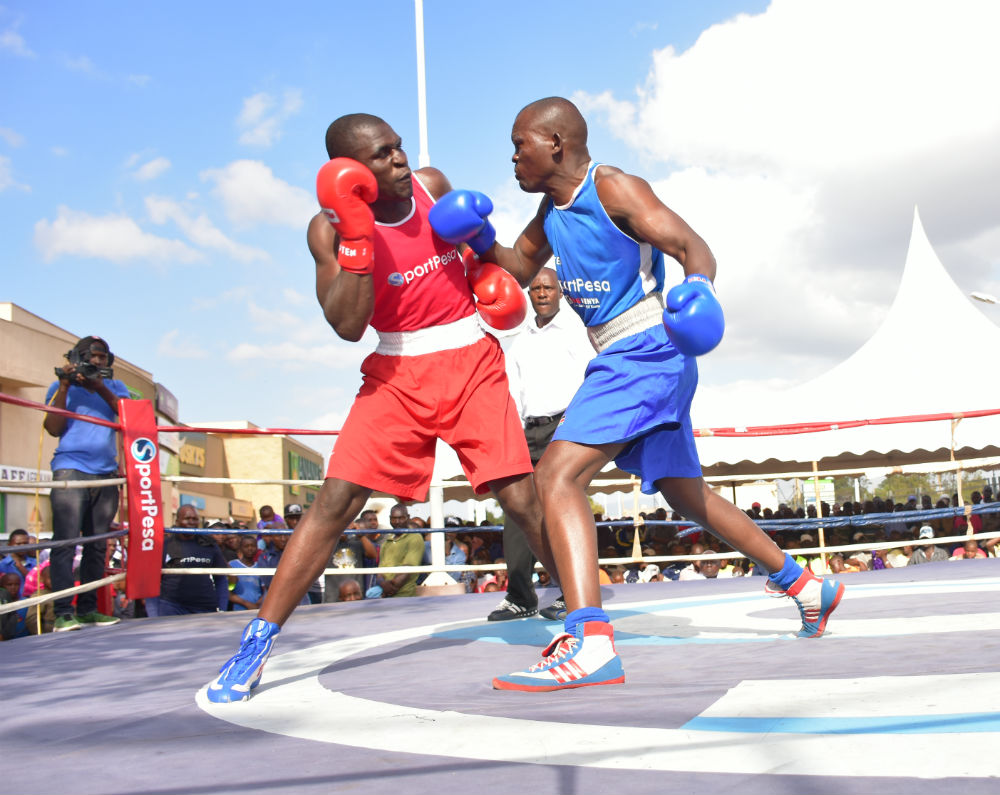 The Umoja Boxing Gym began as a makeshift structure in 2002 by amateur boxers in Umoja Estate and was subsequently renovated into a gym with the assistance of local political officials and Boxing Federation of Kenya head Anthony Ombok. It included a concrete training space and rudimentary gym equipment but no roof. The restoration of the roof cost Ksh1.2 million.
"Sports has always been at the heart of what SportPesa does. As we adopt other areas of support to the community through our CSR arm SportPesa Foundation, we shall also keep in sight various sports projects such as this one," said SportPesa CEO Captain Ronald Karauri.
"We are proud to play a role in uplifting this community initiative that gives the young people of this area hope and a future, of being professional boxers," added Capt. Karauri.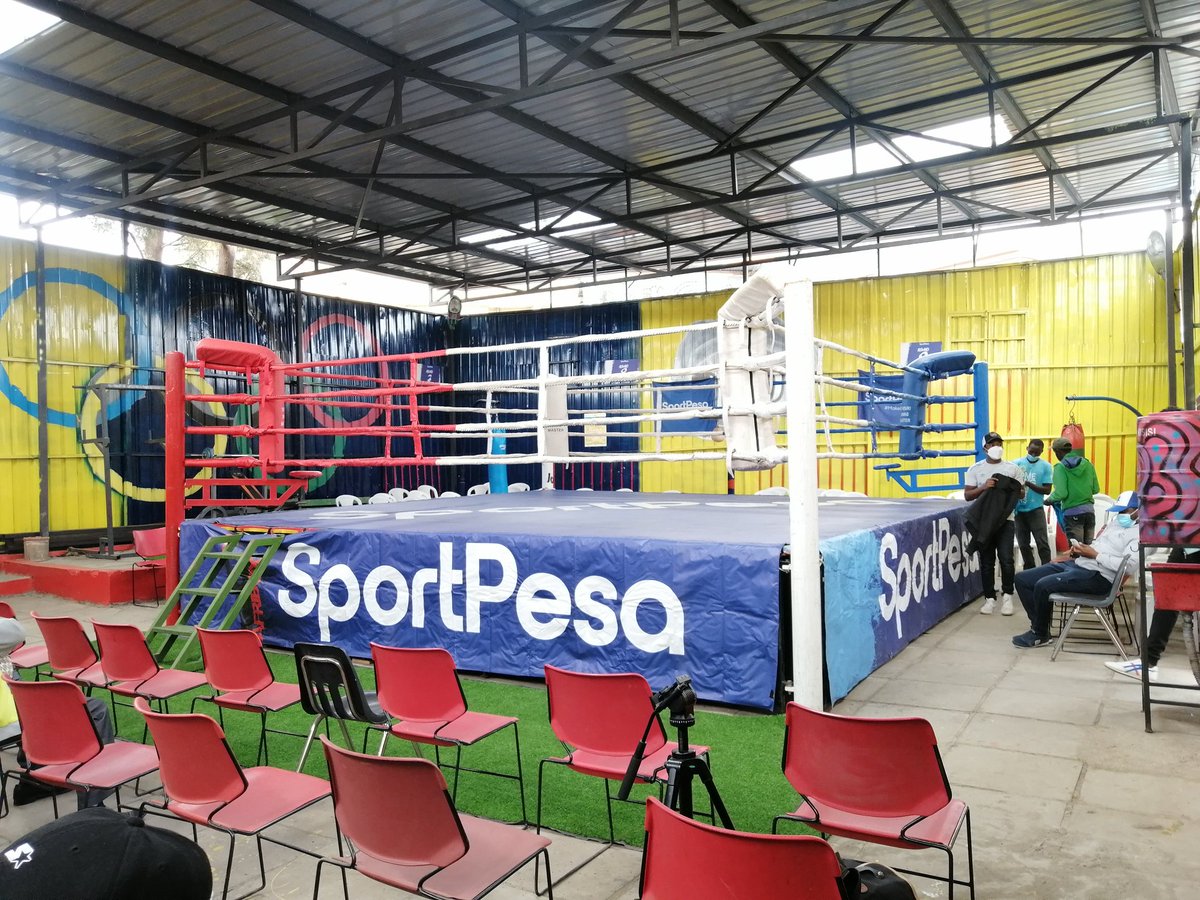 At any one time up to 30 amateur boxers train at the gym. Over the years it has trained over 100 boxers some of who have moved to professional boxing including George Onyango – who fights in the lightweight category. Onyango is remembered for defeating Fred Nyakesa during September 2018's Nairobi Fight Night which was sponsored and staged by SportPesa.
"We have had to assemble and disassemble the ring due to lack of the roof to preserve it from the vagaries of weather. We sought support in various corners to put in place a roof, so the ring can be permanent and we are very excited that SportPesa agreed to assist us," said Mike Mungai, one of the founding members of the community boxing gym.
"We can now have the ring permanently and boxers can train round the clock."
One of the guests during the event was SportPesa brand ambassador and professional boxer Zarika Fatuma.
"As a boxer, we are where we are because of such community gyms. We appreciate when we get the support to uplift our training facilities," said Zarika as she encouraged the amateur boxers, more so the female ones.