There has been a tough war between bandits who attack civilian villages in retaliation to ambush attacks from the National Police service.
But what makes security forces bite their lips is the amount of retaliation ammunition power that the illiterate bandits have and some of the techniques they use to attack villagers.
Take Laikipia as the case study, there has been ongoing unrest for the longest time and how bandits, who are forever in the jungle get their ammunitions.
Last month, Kenyan Bulletin exposed how rogue police officers trade and smuggle bullets and other ammunition to the bandits.
In now another case, the police believe that scrab metal hawkers are the other avenue where bandits get hold of bullets.
Spent bullets cartridges are collected and sold in bulk to scrap metal traders who then, allegedly sell to bandits who rebuild the cartridges.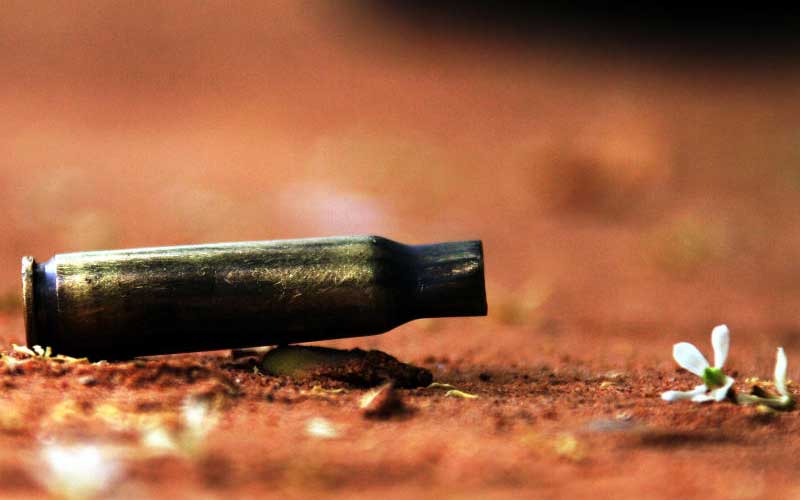 Last night, Police officers in Nakuru County are holding a 33-year-old man on allegations of arms dealing.
John Mbuthia, a scrap metal trader, was apprehended when members of the public alerted authorities about strange baggage at his yard in Langa Langa estate.
Thousands of used bullet cartridges and bullet carbides, as well as copper wires suspected of being vandalised from Kenya Power transformers, were discovered by police.
Mwenda Meme, the Rift Valley Regional DCIO, said the individual is suspected of being part of a gang that has been supplying firearms to criminals in Laikipia, Baringo, and West Pokot counties.
The police have since launched a manhunt for a female accomplice suspected to be the mastermind behind the trade. The suspect is set to be arraigned at Nakuru Law Courts on Wednesday.