One man, Andrew Kamau alias Mr Banda- has stood a bridge between Developers Fraud and the mastermind of property pyramid schemes that lick poor people's finances up to pennies.
In yet another scam plannings, Andrew Kamau of the now collapsed Banda Homes scheme is planning yet another fleecing scheme.
"I've got some information on this biggest con in real estate Andrew Kamau of Banda homes. This guy after pretending that he has sold off Banda homes in order to escape the wrath of clients, he's gone ahead and opened two more companies namely Sabini projects ltd and Crayven Ltd you can check them up on Facebook, and he acts behind the cameras by putting scapegoats on the licenses of these companies… Kindly expose this maniac coz he's even made away with my pay after doing my job rendered to him, and once again kindly hide my identity coz I know of what he's capable of doing to me. Thanks." a source told this site.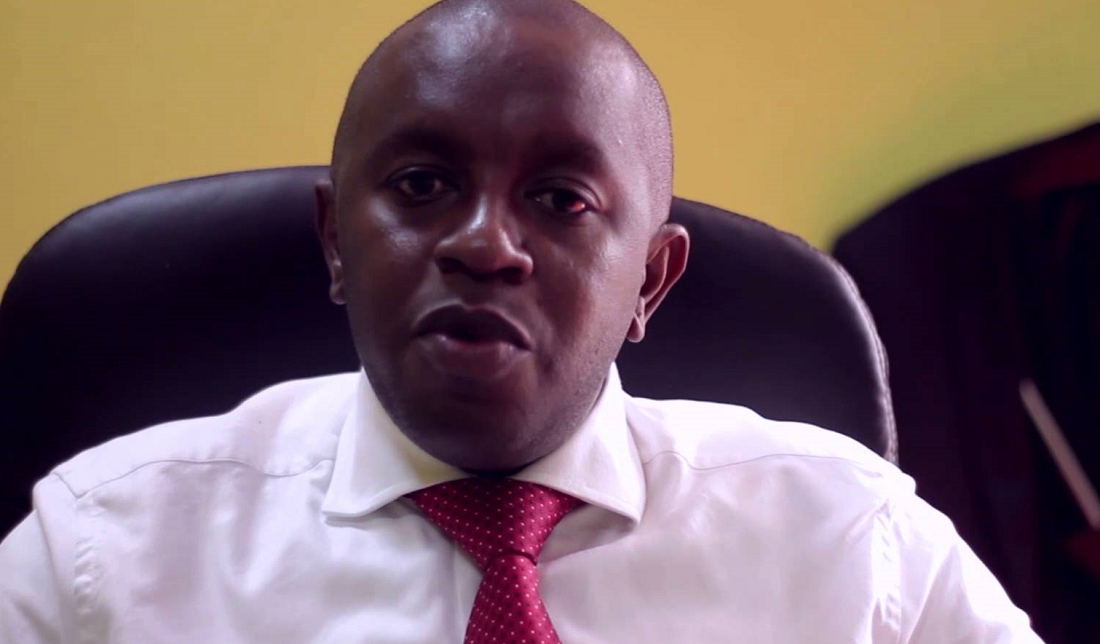 Andrew Kamau has been accused of fraud by most of the clients who had financed his real estate projects that collapsed under Banda Homes.
"He's purporting to build apartments in thika makongeni opposite BAT company and I strongly believe it will be the same cycle of delays and non delivery, buyers beware" another source revealed to this writer. 
Relevant Kenyan authorities are reported to be already looking into Andrew Kamau, with the Kenya Revenue Authority (KRA) and the Directorate of Criminal Investigations (DCI) hot on the culprits' heels.
Those looking for affordable housing have been advised to steer clear of these individuals and instead do proper research, understand the delivery of their proposed realtor.
Andrew Kamau is a well-known con. "This is the same guy who was selling plots next to Thika power station as Vesture investment. He took my money and closed office. Upon looking for him with Thika cops he bribed them and they helped him hide. He is the guy. A very dangerous con thief."
Kenyans will never learn, listen and read between the lines, or even borrow a leaf from daily happens reported in the media.
We got a reliable tip of photographs and videos showing noticeably tipsy Andrew Kamau showering slaps on his wife in October of this year. Due to the graphic quality of the squabble, we are still attempting to contact her in the hopes that she would allow us permission to show her swollen face, thanks to Andrew Kamau.
Our sources were also able to get hospital paperwork for Andrew Kamau's wife, including her medical bill and the procedures she was forced to undergo at Agha Khan University Hospital in Nairobi's Parklands neighbourhood. Andrew Kamau's family has a long history of significant criminal charges!
Andrew Kamau's brother murdered his wife before committing suicide. I'm not sure, but if he's too ashamed since his conniving basket has been revealed, he could direct his rage onto his family. This is just getting worse for them.
Why, Citizen TV reported in May that Andrew Kamau and his struggling enterprise Banda Homes had defrauded Kenyan investors to the tune of Ksh3.9 billion. Andrew Kamau had sweet persuaded customers who put in their money in Oak Park Estate, Rosewood Estate, and Pinewood Estate, all along Kenyatta Road off Thika Superhighway, before blaming the failure on the Covid-19 outbreak.
You think it's a joke, but each investor paid at least Ksh3.9 million for the 1000 apartments in the estates that never materialised. NOT ONE HOUSE HAS BEEN TURNED OVER TO THE OWNER, with the majority of constructions still unfinished and showing no prospects of completion anytime soon.
"I bought a house through Banda Homes in 2018, and I completed my payments as agreed and the delivery date was last year in April or May but the house is far from being complete," says Anthony Kariuki, one of the home buyers.
The same charges surfaced in February 2019, but they were somehow suppressed, and investors who expressed concern were hushed. Banda Homes was also embroiled in a legal battle with Kathleen Kihanya, a Kenyatta family member, over ownership of the prime site on which the developer wanted to build a Ksh1 billion house for sale. Kihanya, President Uhuru Kenyatta's cousin, said Banda Homes deceived potential land purchasers. Humphrey Miano claims that
Gakuyo to Urithi, greenhouse pyramid to Optiven, Username to mention a few. You're not getting it. Those millions you sent to Andrew Kamau seem quite appealing to Kenyan wachoraji. Continue to be kind to crooks like wife beater Andrew Kamau, unless your jasho is not unpleasant.
Author Profile