Two men who abducted a Catholic nun and violently obtained money from her, were yesterday arraigned before a Meru court.
Nixon Kinyua and Patrick Ngure were arrested after they took the nun hostage on February 5,8:07 AM. for over four hours, as they demanded for money from her.
The two who had threatened to rape the nun if she failed to heed to their demands, drained money from her Mpesa Account before they coerced her to call her colleagues and ask for more money.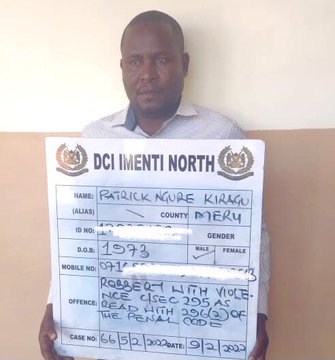 The nun, a missionary from Nazarene Sisters, was traveling towards Meru from Kiamuri on the fateful day, when a grey Toyota Premio pulled over at the bus stop.
The driver of the car posing as a good samaritan then offered to drop the Lord's servant at her destination, since he alleged to have been heading to Nanyuki. She fell for the trap and took the front seat as they set off for the journey.
Along the way, the driver set the tempo to earn the nun's confidence and engaged her in a lengthy conversation, on how he grew up from humble beginnings before being adopted by an Italian family.
As the car snaked its way through the mountainous terrain that is characteristic of the Meru countryside, the conversion grew as the man thanked the nun for their humanitarian work, in the service of humanity.
However, all hell broke loose when the nun arrived at her destination in Gatimbi and asked the driver to stop. Before the driver responded, her seat was immediately reclined by another man who had taken cover at the back seat and blindfolded her using her leso.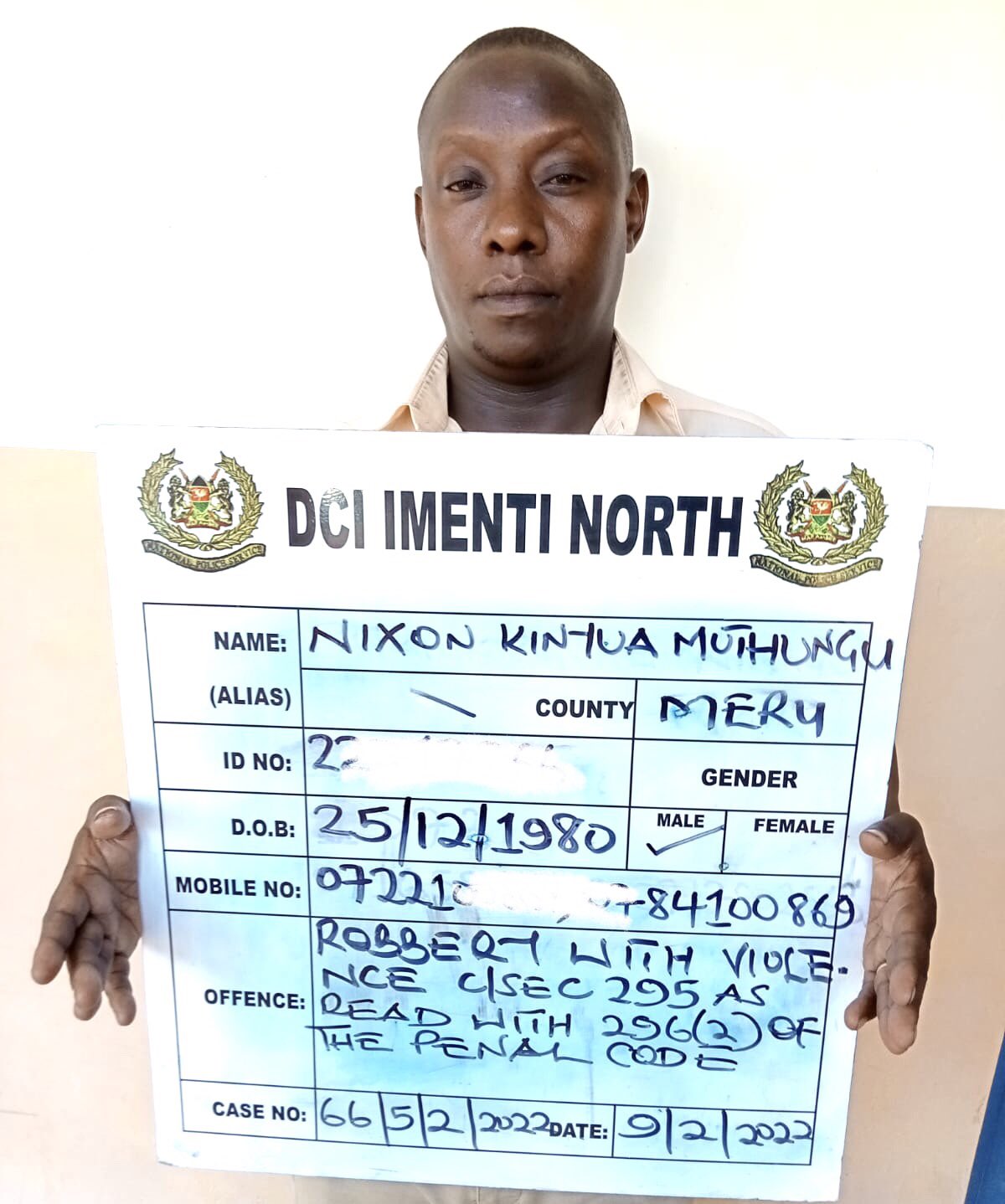 That marked the beginning of the nun's 4-hour tribulations in the hands of the good samaritan turned abductors. They took money from her purse, her Mpesa account and forced her to make distress calls to two other people who equally sent more cash.
All this while, they issued all manners of threats to the nun, including raping and killing her if she failed to cooperate. After they had exhausted all the avenues to forcefully obtain money from her, they dumped her in a secluded area and took off.
Detectives from the Crime Research and Intelligence Bureau took over investigations into the crime and through digital forensic analysis conducted at the DCI National Forensic Laboratory, managed to arrest the two suspects along the Kitui-Kibwezi road, as they preyed for more victims.
The suspects were arraigned at the Meru Law courts yesterday, where they pleaded not guilty to the charge of Robbery with Violence and were released on bond.
Members of the public are advised to be cautious and avoid accepting rides from strangers posing as good samaritans
Author Profile