Kenya has been marked as the safest route for human traffickers who use our porious borders to traffic Ethiopians to South Africa.
This comes at a time the DCI has marked meat marketers and transporters who are notorious and work in liaison with traffickers.
Detectives from the Transnational and Organized Crime unit on Friday rescued 108 Ethiopian nationals suspected to be victims of Human Trafficking.
The DCI Headquarters- based sleuths, acting on intelligence reports managed to trace the location of the victims to a house in Kiambu County's Kirigiti area. After securing the area and gaining access, the distraught victims aged between 13 to 35 were found crowded in one room.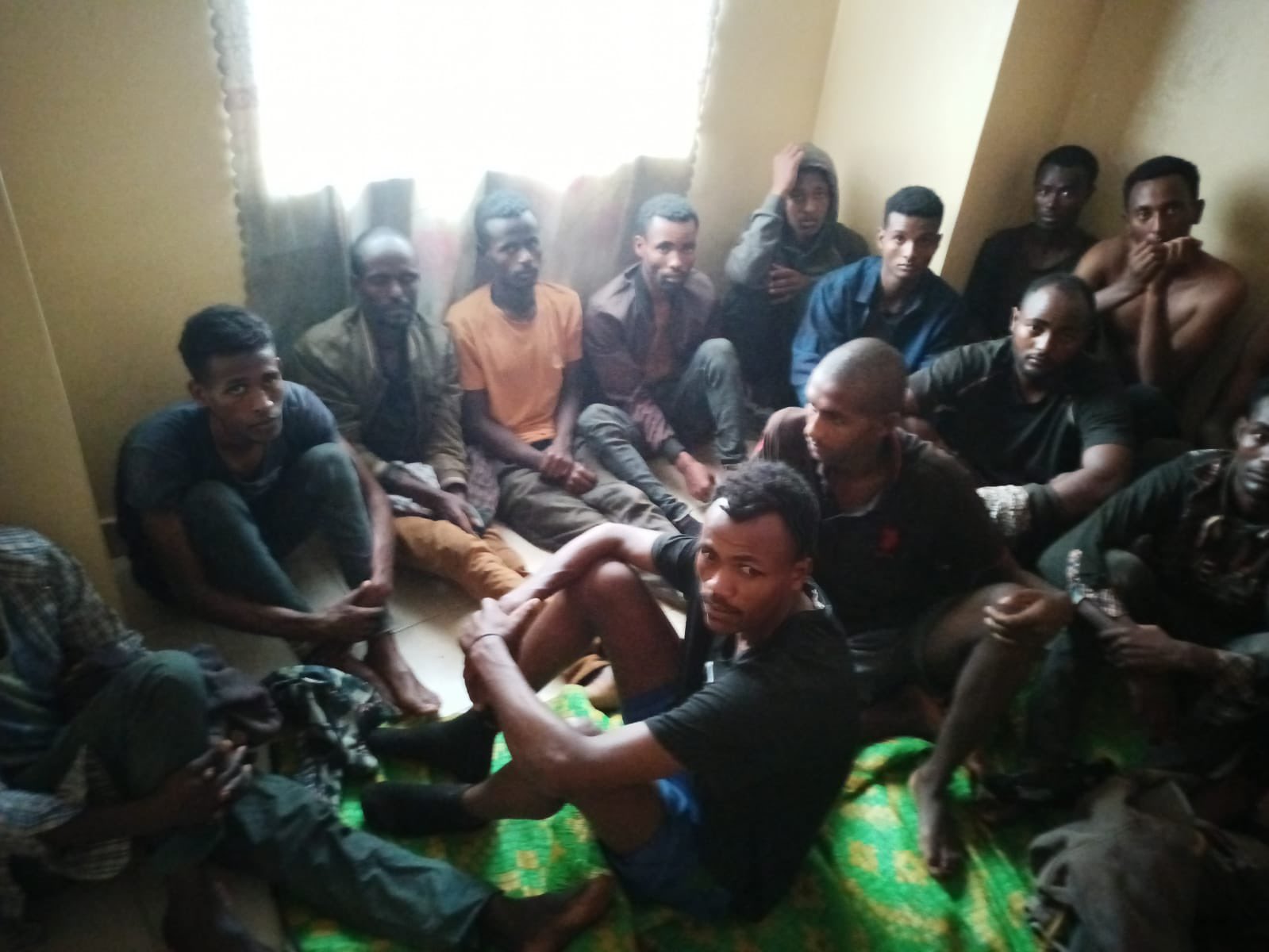 During the operation, 42-year old Rosemary Nyambura Ebron, 24-year old Daniel Jamuhuri, Kelvin Wambui aged 24 and 42-year old Hosiman Moche were arrested on suspicion of being part of a larger human trafficking syndicate operating across the Horn of Africa, that is responsible for trading in human beings.
The victims and the suspects are currently being held at different police stations in the city pending necessary legal procedures.
Last month, we published a story on how
human traffickers
have been killing police officers that are holding in custody these aliens.
What normally happens to these people, after arrest are they repatriated?
As per
DCI
's analysis, where do these people destine to and do they cause harm to Kenya?
What about their accomplices?
What is the government doing aggressively to combat this human-trafficking crime syndicate?
On a sad note, these people have sold their properties to finance their journey some have secretly sold their families livestock and have run away for them going back is not an option and the traffickers know that too for a fact. It's a very sad case
Author Profile