Donald Kipkorir, the lawyer who initially represented Shollei at the start of the case before being forced to pull out as the case got murkier, has offered insights into the intrigues of the case even as he celebrated the Supreme Court decision as a vindication of Shollei.
He accused former Chief Justice Willy Mutunga and lawyer Ahmednassir Abdullahi of orchestrating Shollei's woes.
"In 2013, when my friend Gladys Shollei was fired as Chief Registrar of the Judiciary, she retained me to act for her … When I appeared before JSC then under CJ Willy Mutunga but under total control of my friend Ahmednasir, JSC refused to give me material documents we required. We then went to the High Court who gave us injunctive Orders .. JSC thro' the CJ wrote to EACC to investigate if I bribed the Judge! EACC found that the allegations by the CJ were spurious & stupid! Then I stopped acting for my friend bec I didn't want her to be collateral."
Uasin Gishu Woman Representative Gladys Boss Shollei has ultimately emerged victorious in her long-running termination suit.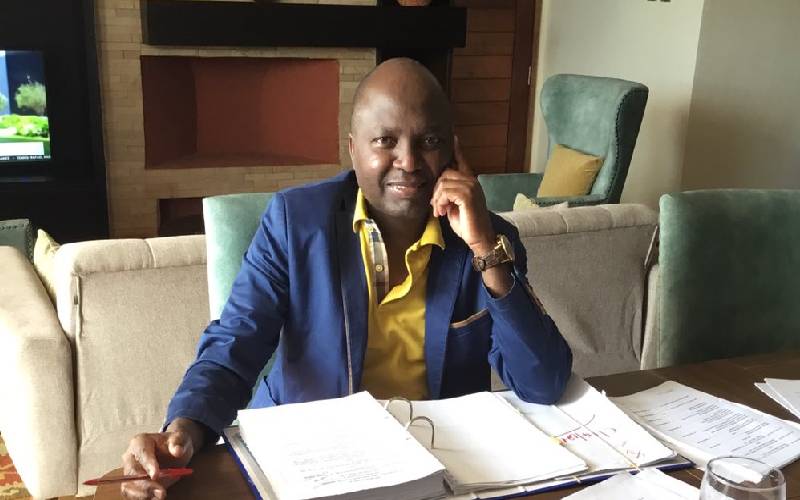 The former Chief Registrar of the Judiciary first moved to Court in 2013 to challenge her sacking by the Judicial Service Commission (JSC). She was accused of misusing Ksh2.02 Billion in addition to incompetence, insubordination and violation of the Code of Conduct for Judicial Officers.
For assessment of damages owed to Shollei, the Supreme Court wants the matter referred back to the Employment and Labor Relations Court.
The Supreme Court further maintained that the JSC violated her right of access to information by denying her documents to aid her defence. Shollei had accused the respondent of failing to provide her with copies of the proceedings and related documents in contravention of Article 35 of the constitution.
3. JSC appealed to Court of Appeal who reversed the High Court decision. Supreme Court has now vindicated Gladys Shollei. Truth be told, @ahmednasirlaw & @WMutunga ran JSC then like Gestapo Police. It was dark days in the Judiciary. But time heals.

— Donald B Kipkorir (@DonaldBKipkorir) February 18, 2022
On his defence, the grand mullah said that flamboyant lawyer Don Kipkorir was running away from the fact that then Chief Registrar of the Judiciary fired him.
Tell KENYANS why Gladys fired you…because I know the reason…🤣🤣🤣 https://t.co/zqlngLBSME

— Ahmednasir Abdullahi SC (@ahmednasirlaw) February 18, 2022
Reactions from Kenyans on Twitter.
@ahmednasirlaw used to control @WMutunga like a puppet on strings. Those days the the subreme goat was very powerful. Nowadays he is down on the floor, taking instructions from Itumbi and Oscar Sudi on what to tweet. https://t.co/Li0DieTQKQ

— Agent Aboki (AA). (@TheDemocrat2022) February 19, 2022
I remember in the First Presidential petition SC telling the bench that they were babies and should learn to crawl before they learn to walk, meaning nullifying the UhuRuto victory was beyond their paychecks. No wonder they didn't have the guts to do what Justice Maranga did.

— #KambasomeAK- 37 (@DooNdiyo) February 19, 2022
So these statements do carry WEIGHT Don?? pic.twitter.com/g9MfDEYs3L

— adam ali (@adamme47) February 18, 2022
But if Shollei had given you work on all the judiciary leases how could then be her lawyer against JSC without conflict of interest on your part and abuse of office by her coming in?

— TimeWillTell (@TimeWil78712115) February 18, 2022
JSC under Mutunga and Ahmednassir was a platform for which cartels reigned. reason why I have no respect for both of them. I personally believe that the 10 min ruling done in the 2013 election may have been written by later.. Very silly indeed.

— pixley (@pixleykabs) February 18, 2022
Author Profile