[ad_1]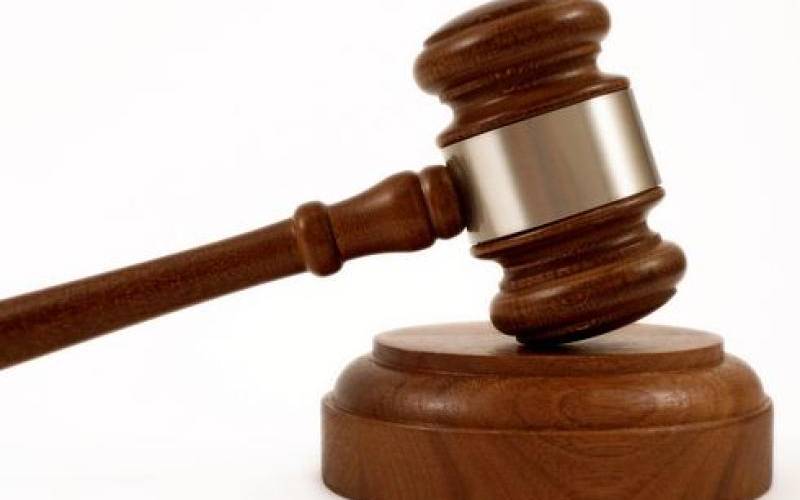 A doctor said to suffer from erectile dysfunction and accused by a nurse of artificially inseminating her has been denied custody of a child.
A paternity case has for six years hung around the neck of the doctor who has been fighting the right to be the child's father while warding off rape allegations by the nurse.
The court's verdict, guided by the findings of a DNA report, is that the child is not his.
On October 15, 2014, a baby boy was born and his mother and father were excited to be the new parents in town. Two years later, the woman accused the man of marital rape in a police report filed under OB No. 56/26/12/16.
The nurse filed a second complaint at Nyali Police Station under OB 19/02/02/17 saying that the doctor took her to his house, spiked her non-alcoholic drink and either raped her or artificially inseminated her and she got pregnant.
The doctor had moved to the children's court in the hope that he would have access to the minor as the father and subsequently get custody orders.
However, in her reply, the mother, code-named LNK, appeared before High Court judge Eric Ogola, seeking orders barring the doctor, code-named Dr RILL, from accessing the minor and or having child custody.
She argued it is against public policy and against the best interest of a child for a suspect of alleged rape or sexual assault to be allowed access or custody of a minor conceived through the unlawful act.
In her court documents, she denied consenting to have sexual relations with Dr RILL at any time, adding that she had evidence of a short message sent by him on November 14, 2014, confirming that they never got intimate in the three years before that text message and especially not within the approximate period the minor was conceived.
LNK said RILL is a person who not only has access to stupefying drugs; he has expert knowledge in attaining crude artificial insemination in a person.
Then, there is the second part of LNK's criminal complaint. She claims that since RILL is in his sunset days, he, unfortunately, suffers from erectile dysfunction and could not get a child or maintain a relationship with anyone and hence the possible motive of the alleged criminal offence.
But RILL told the court that he had been cohabiting with LNK since 2011 and that sometime in 2014, they got into a misunderstanding and he asked for forgiveness but she moved out before they mended their differences. He says in early 2014, they met at a hotel, talked and later on the same day got intimate. After a month, he said, she found out that she was pregnant.
The court heard that RILL's friend, also a doctor, helped LNK give birth and he (RILL) was actively parenting the minor.
He produced before the court hospital forms where LNK indicated that he was her husband.
RILL also produced evidence that he supported LNK and her mother with rent payments as well as furnishing their apartments. In his court documents, he said that he leased property in LNK's name and that they lived together as man and wife and brought up their son together.
He told the court that LNK used to send him love messages and they celebrated the minor's birthday together on October 15, 2016. He said she consented to all sexual relations they ever had.
He said LNK had filed another assault complaint and an alleged attempt to kidnap her. He urged the court to uphold his parental rights.
After hearing the parties, the court ordered a DNA test. The report handed to the court revealed that RILL was not the minor's father.
Following the results, LNK asked the court to find that RILL had no powers to pursue custody as he is not the child's father.
RILL, on the other hand, asked the court to factor in the interest of the child regardless of who the father was.
Justice Ogola ruled that since RILL asserted that the minor was his biological son and the DNA results proved otherwise, the minor's birth may have been stage-managed.
[ad_2]
Source link