Yoweri Museveni, the President of Uganda has hinted the country could be forced to delay its presidential elections, slated for early 2021.
According to Museveni, the country would not have Stabilized by next year due to the coronavirus pandemic.
"To have elections when the virus is still there… it will be madness," Museveni, who is widely expected to contest for a sixth-five year term in office, told local media.
The country normally holds its general elections on the February of the fifth year.
Uganda has since recorded 121 coronavirus infections and no deaths.
Museveni suspended both public and private transport except for those offering essential services, closed borders, and urged citizens to stay at home as measures to curb the deadly Chinese virus.
The 75 yeard old Museveni has ruled Uganda since he shot his way to power in 1986.
Uganda's veteran opposition leader Kiiza Besigye leads the fronts that want Museveni to retire and Pop star turned lawmaker Robert Kyagulanyi aka Bobi Wine leads those who want to eject him from power.
Last week, Bobi's People Power Movement issued this statement on the $491.5M loan extended by the IMF to Uganda.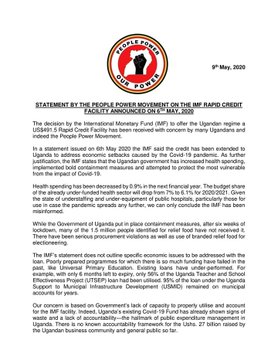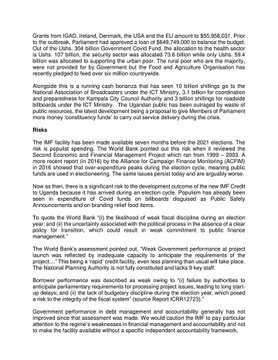 According to him, large sums of borrowed money have been misused or lost through corruption & voter bribery. Accountability & Governance issues require more attention from our partners.
Comments
comments