A  section of Dock Workers Union, led by Chair, Mohammed Sheria, have said that they are not ready to sit back and watch as the operations of the port of Mombasa are handed over to a few private investors in the country.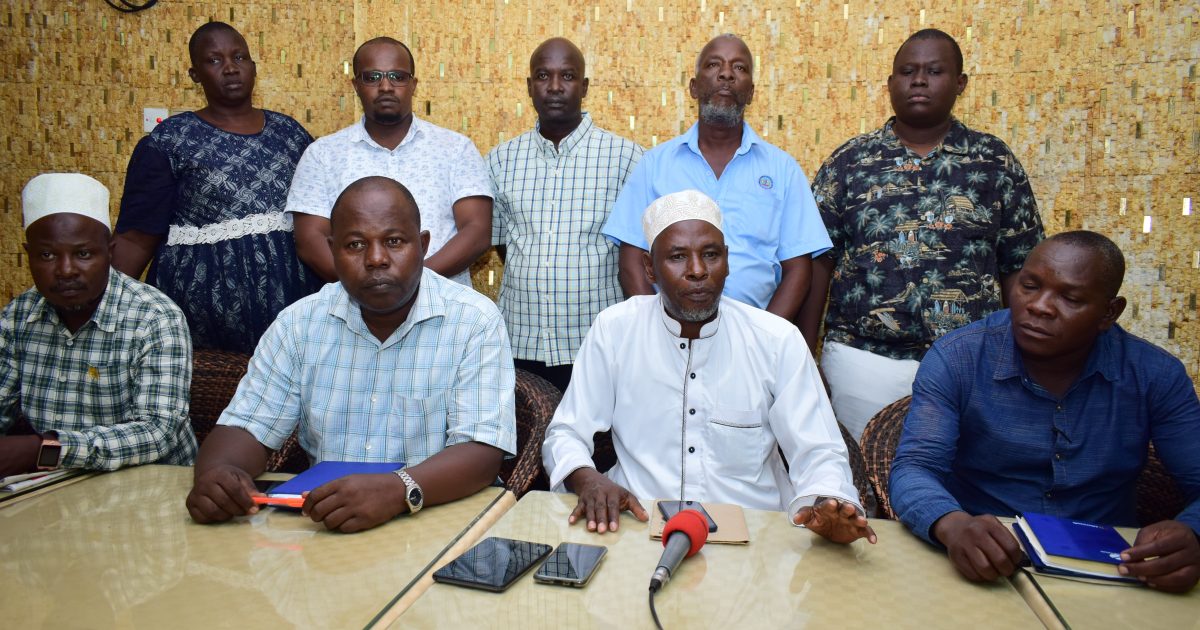 DWU General Secretary Simon Sang, also joined the Chair despite their existing differences and demanded that Kenya Ports Authority cancels a tender awarded to a firm associated with a Mombasa legislator and Raila's Financier Tycoon Mohammed Jaffer.
The chair had, late last year, accused their Secretary-General, Simon Sang of being an impediment to the achievement of the Collective Bargaining Agreement (CBA) for its 5,000 members working at KPA.
Sang pointed out that it is a conflict of interest to allow a firm associated with the Mombasa legislator Abdulswamad Nassir, who chaired a national assembly watchdog committee, was awarded a tender to conduct verification of goods and cargo at the inland container depot in Nairobi.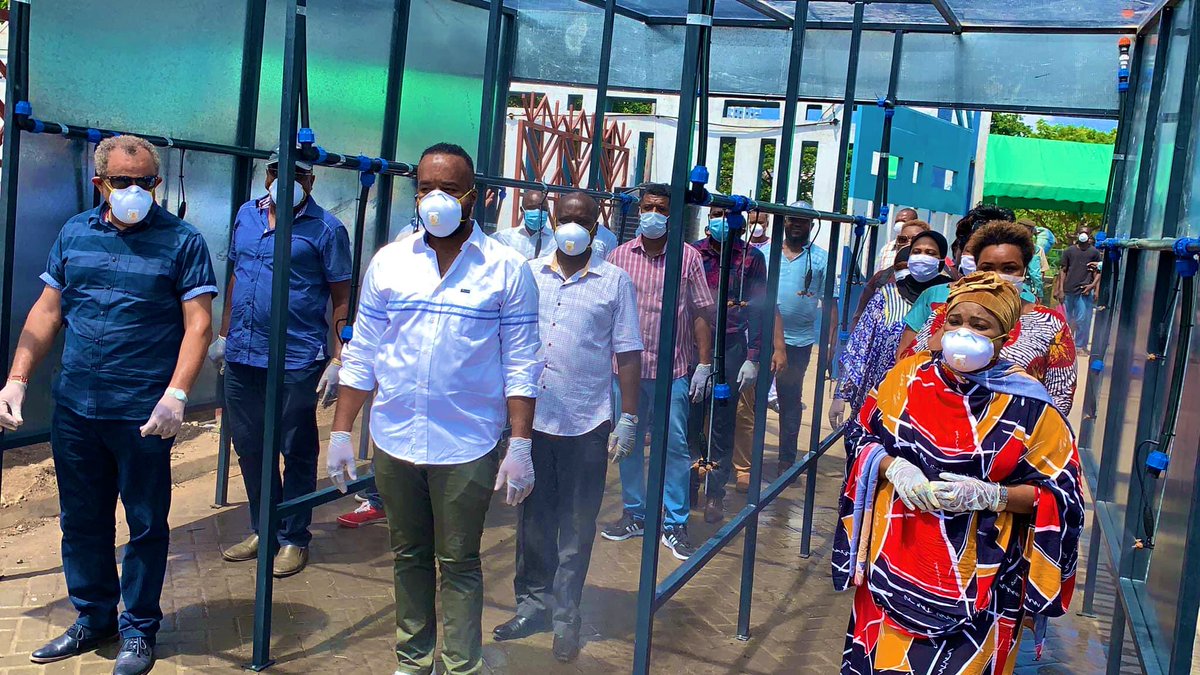 According to Sang, the firm has a contract to hire labour at the port of Mombasa, the Nairobi ICD and at the Lamu Port. The deal was brokered by the influential Joho family that does massive business at KPA. Of late, Nassir is one of the local MPs fully backing Joho in his war against Covid-19.
Weekly Citizen reported that the operations at one of the berths within the port have already been privatised and the tender given to a politically correct individual in the county.
The loading and offloading of imported fertiliser at berth numbers 4 and 7 has already been awarded to tycoon Mohammed Jaffer.
In 2018, Raila's Political campaigns were funded by tycoon Jimi Wanjigi, flamboyant slay-king Mombasa Governor Hassan Joho, former Nairobi Governor Dr Evans Kidero, former Kenya Ports boss Brown Ondego, Mombasa-based businessman Jaffer Mohammed too had his part in Raila's funding list–though he had also another leg in Ruto's camp. The same way Jimi Wanjigi sold his Jubilee manifesto to the Jubilee duo.
In July 2018, the National Assembly's Transport committee issued a go-ahead on the licensing of a second grain bulk handling company challenging the monopoly of businessman Mohamed Jaffer's company.
As by February 2019, the country was solely served by Grain Bulk Handlers Limited (GBHL) owned by Mr Jaffer.
Jaffer has come up with structures to centralise imported fertiliser at one place at the port. Sang cautioned the government they will not agree 75 per cent of the port operations to be in the hands of cartels.
KPA board is on the spot over the transfer of 75 per cent of operations at the port of Mombasa to private investors.
Three companies which won tenders for the operations are alleged to be associated with state operatives. Firms namely Portside Ltd., Grain Bulk Handlers and Mechantile Company Ltd have illegally acquired the port's public
Last year, There were proposed amendments to give Transport CS powers to decide who should run the CT2, a move dock workers feared could hand over the facility to the Italian firm MSC. The firm, by last year November, was holding about 33 per cent of the shares at the facility.
Mvita lawmaker Abdulswamad Nassir and Changamwe's Omar Mwinyi opposed the plans. The other group including Lunga Lunga MP Khatib Mwashetani and Lamu Woman Representative Ruweida Mohamed called for caution, saying talks were still ongoing.
Nassir said the government was working behind the scenes to sell the Sh27 billion-second container terminal, codenamed CT2. He said the Kenya Merchant Shipping Act bars shipping lines like the Kenya National Shipping Line from operating terminals.
"As it stands right now, the negotiations that are ongoing are illegal because that law has not been changed," Nassir said.
Kinango MP Benjamin Tayari said they will not entertain any nonsense to transfer jobs from Mombasa to Nairobi nor support plans that will negatively affect residents.
DWU, Secretary-General Simon Sang while urging the MPs to oppose amendments to the Merchant Shipping Act, said over 4,000 workers would lose their jobs if the CT2 was privatised. He said there was no direct link between the privatisation of the CT2 and the blue economy.
"We have agreed that we will deal with these two issues separately. We have also agreed with the legislators to engage professionals on this matter," Sang said.
Gas Yetu Collapse
A well-calculated plan by Pro Gas owner Mohammed Jaffer to kill Gas Yetu was exposed when the Tycoon awarded a Petroleum Ministry and the National Oil Corporation of Kenya (Nock) contract to a consortium led by Allied East Africa Ltd. 
The cartels planned it well that– Allied East Africa Ltd was crippled and they- through backdoor dealings turned to Mohammed Jaffer, the owner of Africa Gas and Oil (AGOL) which also owns Proto Energy Limited under which trades in Kenya as Pro Gas.
Jaffer had however managed to obtain a lease for use of a cylinder pressing machine from KPA in a shady deal that was orchestrated by officials from the Energy Ministry.
The fraudulent suppliers, in the first batch, delivered faulty cylinders raising questions about quality assurance and monitoring of the manufacturing process. A total of 67,251 cylinders were found to be leaking posing a serious safety hazard had they gone into circulation.
How possible is it that a company was then just beginning and was virtually unknown in the country yet they were referred to save the well-known consortium?
Comments
comments