Blogger Edgar Obare has leaked Milele FM radio presenter Alex Mwakideu alleged illicit affair with a woman said to be his former show producer.
Edgar took online to share screenshots of an intimate conversation alleged to be between the lady and Mwakideu.
According to the screenshots, the lady was married to a journalist but is currently divorced.
Close to a week ago, the Youtuber was trending all over after he exposed the now infamous " Jalango'os boys club" which came to be known of running after and putting down a clique of ladies before sharing amongst themselves. The 'boys club' also had Jalang'o as one of its members.
The club was under fire by social media users compelling Jalang'o to come out clean before doing some kind of apology.
According to Obare, Mwakideu is seeing another woman despite being married to one Mariam Mbela.
Mwakideu is now on the wrong side of netizens after they grilled him getting for being wayward while he has always painted his as an image of a virtuous family man.
Just like Jalango did, the Milele FM broadcaster has resorted to silence, only time and the magnitude of the pressure by netizens to determine whether or not he will be out to accept the allegations.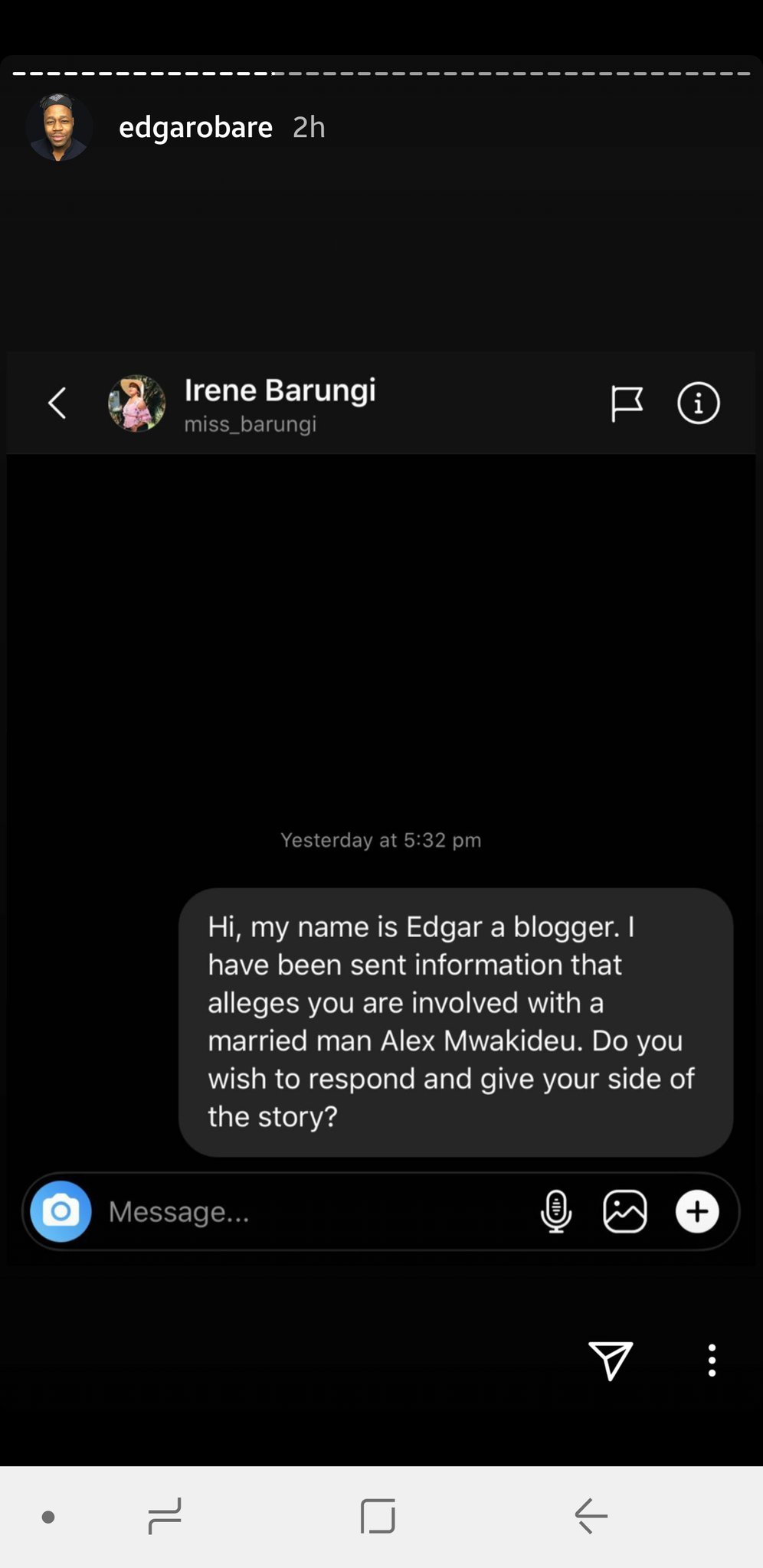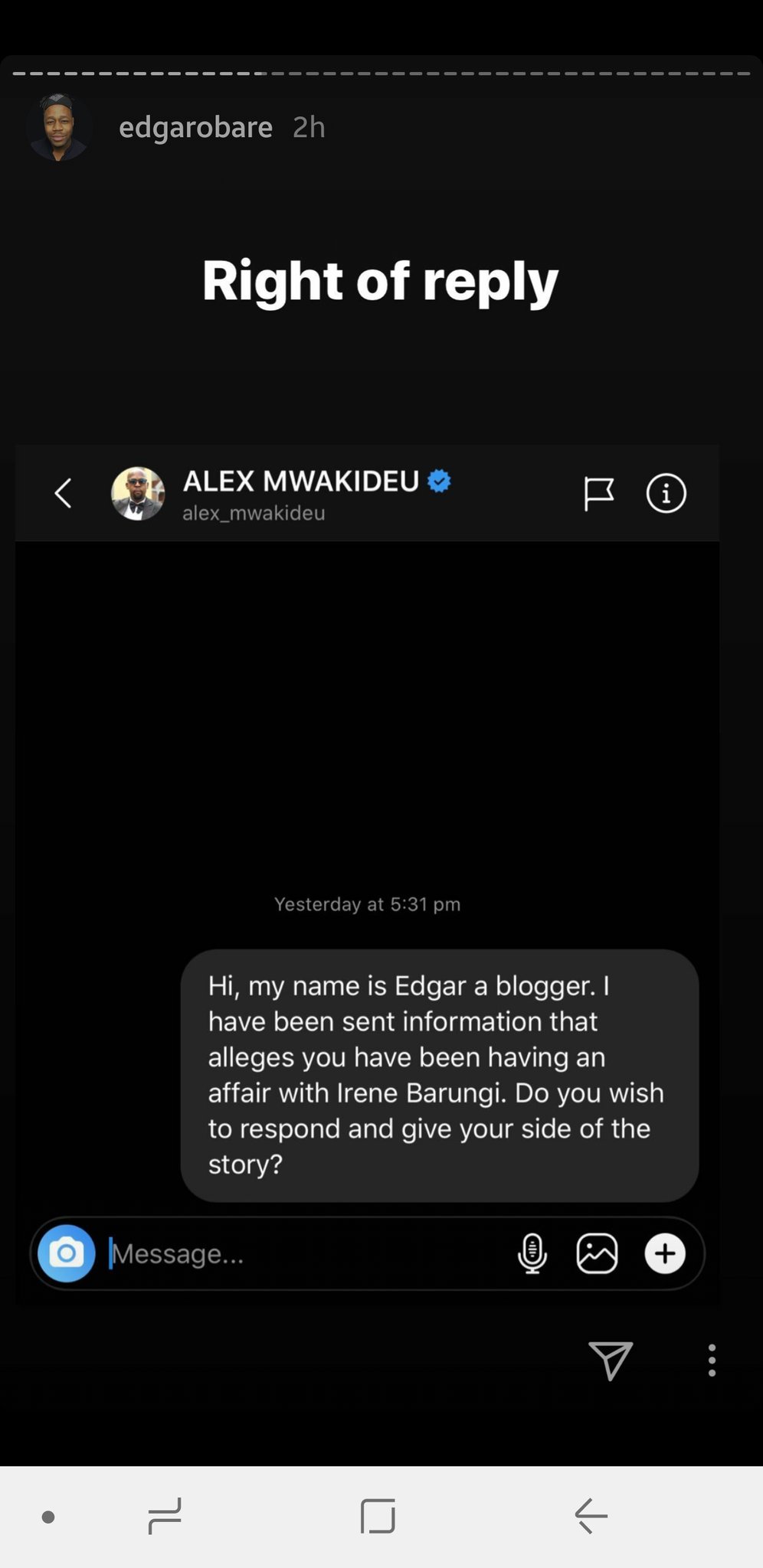 Here are some reactions of Kenyans on Twitter;
Pini_Man: Promiscuous people wanaumia sana na hii expose ya Edgar Obare.. wako za why do you care who is having sex with who?…my people acheni Himalaya…Mwakideu and crew ya sympathizers sitachoka kuwaambia muheshimu ndowaa.
Ben Kitili: The thing with Edgar Obare type of expos'es is that it is poorly done journalism. Some-sided stories, half-baked proof, more trolling than truth. Yet he is using that to break homes, defame and maybe make money. is he using spy software? I hope he has ready the cybercrime act.
Kibe: Sisi was kuchukua sheria mikononi we are safe from Edgar Obare. But that nigga is doing a great job, it's either we respect marriage, or it will treat us abnomaree, if you are not ready for marriage, don't marry or get married.
El Chapo: We have men and women, but there comes the other gender called "we-men" this includes the likes of Edgar Obare.
Miss_Amiss: Imagine msee anaenda kwa mpango wake wa kando, wanakosana huko, anapelekea bibi take stress triggering high blood pressure/ulcers juu ya hasira zenye ametoa huko. That wife can be your sister, aunty, niece, cousin, etc instead of men condemning cheating, Edgar Obare is the problem.
Comments
comments