Kenya Wildlife Services personnel are currently battling huge wildfire spreading through the Tsavo National Park in Taita Taveta.
Yester evening a twitter update by NTV's regional correspondent Bill Otieno reported the fire outbreak in Tsavo East national park.
#TsavoFire A section of Tsavo East National Park on Fire . The fire begun around mid afternoon as huge smoke was seen from Voi Town , Taita Taveta. Now the Fire has widely widely . By 4pm there was no effort by @kwskenya to control the Fire . #NTVNews #lockdownextension pic.twitter.com/gfx3D0LVfo

— Bill Otieno (@_BillOtieno) May 29, 2020
KWS through their verified Twitter profile finally responded with a tweet urging Kenyans to pray for heavy rain to extinguish the fire.
"Please spare a thought for KWS Rangers and volunteers who have been battling bushfire that erupted late afternoon in Irima area, let's pray for heavy rain to extinguish the flame." KWS twitted. 
However, Netizens slammed KWS reply, that could have been innocently tweeted, with many expressing rage since this sentiment seemed quite uninformed, unprofessional, basic and absurd.
It has since elicited questions around preparedness and response efficiencies around such incidences despite the millions collected annually in the form of revenues.
Some user pointed out that potentially, this incidence could push the animals, down south, to Tanzania and probably cause a habitual change, consequently leading to an empty theatre of wildlife, that may affect regional tourism negatively in the end.
This fire if not contained by @kwskenya it will push wildlife into Tanzania or into people's homes increasing human wildlife conflict.

— ShombeShombeLegend Imran (@amutsoli44) May 30, 2020
What sends residents to further frenzy is the potential rise in human-wildlife conflict in the coming days. The cause hasn't been verified just yet, with some suppositions pointing to just an occasional bushfire.
These were some of the responses following Bill Otieno's Tweet.
We don't only pray for rain. What have you been doing with the monies you collect in the parks? It's a shame you don't have a fire engine to put out the fire

— ShombeShombeLegend Imran (@amutsoli44) May 30, 2020
Last week, bodies of six unidentified men were found in Tsavo National Park by rangers on patrol.
According to a police report, two rangers from Tsavo West National Park who were on mobile patrol encountered a foul smell and upon checking, they found the decomposing bodies of six men, a kilometre from the main Nairobi-Mombasa highway.
The park spans across Makueni and Taita Taveta counties. The bodies were naked and had no identification on them.
Police from Mtito Andei moved the bodies to Makindu Hospital mortuary for post-mortem examination and identification.
Makueni County Commissioner Mohammed Maalim called on anyone with relatives to report to the mortuary.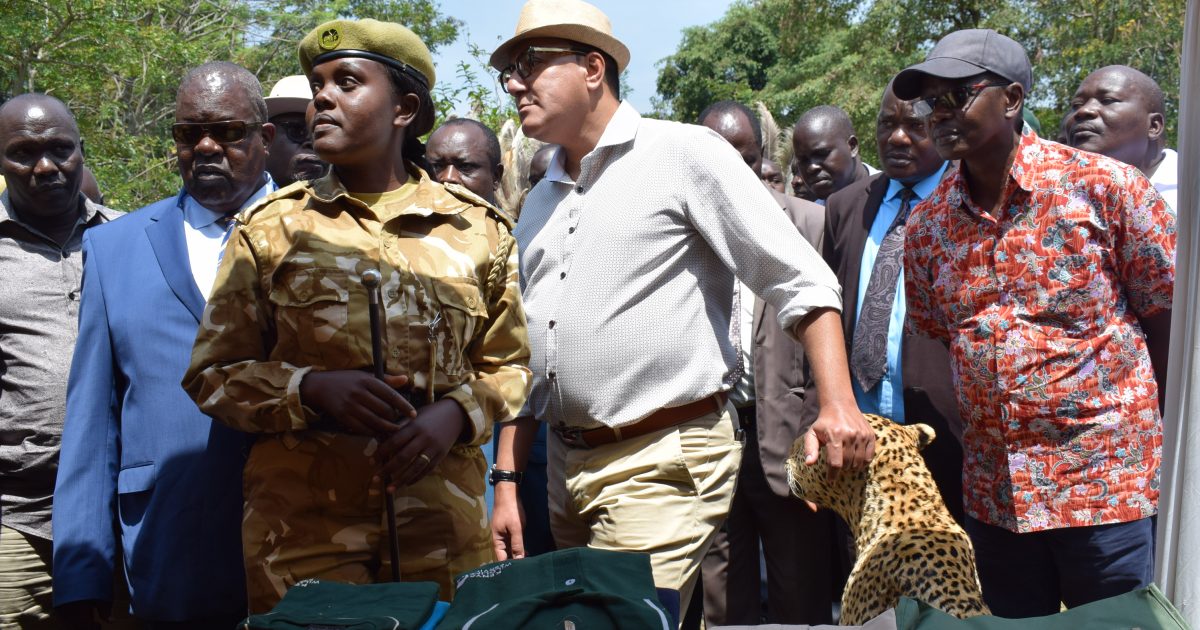 Earlier this month, the Tourism and  Wildlife Cabinet Secretary (CS), Najib  Balala said that the frequent fire outbreaks in game parks could be attributed to the practice of burning of bushes by farmers during land preparations, thus destroying the biodiversity in the parks.
Speaking during the celebrations to mark the World Wildlife Day at Ruma National Park in Homa Bay County, Balala said the government was committed to marketing small national parks like Ruma so as to uplift them to the same status as the famous Masai Mara, Tsavo and other major national parks.
"I want to warn those bent on perpetrating poaching that the government will catch up with them and the minimum sentence for those found guilty of poaching or dealing in-game trophies will serve a minimum of five years imprisonment," he said.
The cabinet secretary further added that the government had embarked on a tree-planting campaign that will ensure the planting of 200,000 trees in national parks and game reserves in the country, including 5,000 in Ruma National Park.
Among those who graced the occasion were the Homa Bay County Commissioner, David  Kipkemei, the Homa Bay Governor Cyprian Awiti, his Deputy Hamilton Orata and Ndhiwa MP, Martine Owino among others.
Comments
comments