Yesternight, an unidentified naked man ran into Embakasi Police Station seeking protection from a hungry KDF officer who was after his miserable life.
According to the man, he was having a good time with his girlfriend, a wife to the KDF soldier, who-he was told he was killed during the Dusit2 terror attack- suddenly budged into their house and found them enjoying coitus.
"The lady told me she was a widow and that her husband had died during the Dusit D2 terror attack. I didn't know the husband was not only alive but was also a KDF officer stationed in Nanyuki barracks," the frightened man remarked while begging for shelter at the police Station.
He maintained his innocence while constantly looking over his shoulder in fear for his life, as the irate military officer seemed to be out for vengeance.
The latest case involving a love triangle adds to the list of several other similar instances, some of which are murder related.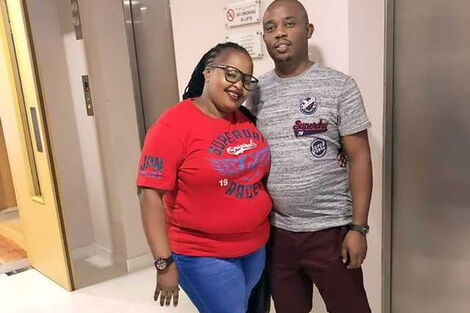 On January 26, 2019, Mary Wambui, wife to Joseph Kori, was found dead and dumped in a dam in Juja.
The postmortem found that she had suffered nine killer blows to the head at her Four Ways Junction Estate on the Kiambu-Nairobi Road.
Taxi driver Michael Mathenge was the other suspect in the high profile case where both were faced with murder charges. Their case is currently ongoing after Kori was released unconditionally.
Late last year, the body of Eric Oloo, a Siaya based correspondent with The Star newspaper was found lying in a pool of blood in the bedroom of a female chief inspector of police attached to Ugunja police station.
Preliminary investigations into the incident indicated that the journalists had been cohabiting with the officer for some time before two men showed up and violently threw him out of the house in a case that witnesses claim was a love triangle that turned tragic.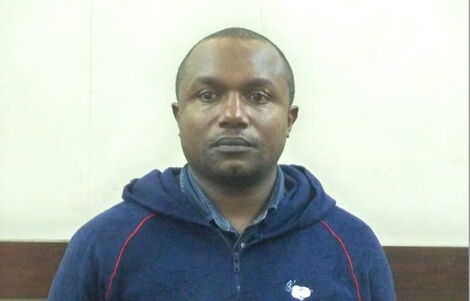 On August 30, 2019, a former police officer – Leonard Kanaru,  was found guilty of manslaughter after killing a credit officer in an alleged love triangle.
Kanari had been charged with killing Christopher Muganda on the night of May 26 and 27, 2016 at Icon Flat, Garden estate, Kasarani, when an argument broke out over a woman.
In April this year, the infamous Githurai killer cop, Titus Ngamau Musila alias Katitu lost his appeal to be acquitted of murder charges.
The ruling by the Court of Appeal under Justices William Ouko, Fatuma Sichale and Sankale Ole Kantai has upheld that Katitu killed Kenneth Mwangi.
The judges concluded that Katitu indeed committed the murder adding that his colleagues used the 'blue code of silence' to cover up for his crime.
Comments
comments