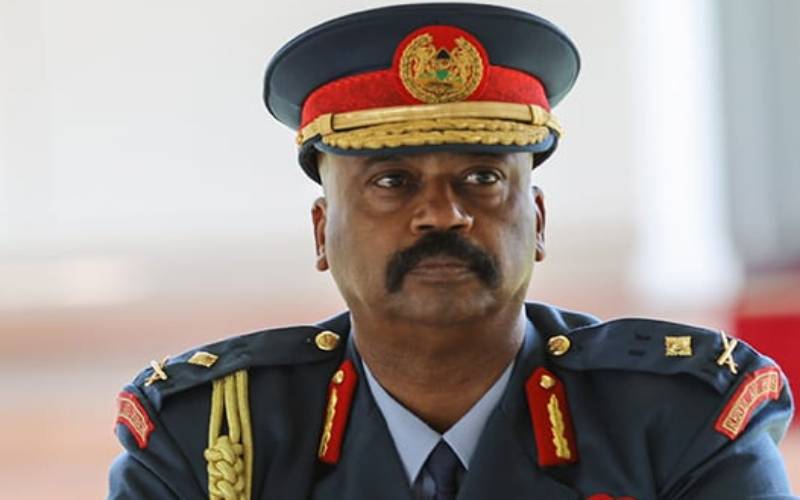 The Solicitor-General Kennedy Ogeto has dismissed reports suggesting the Nairobi Metropolitan Services (NMS) was on Friday, June 11 declared unconstitutional by the High Court in Nairobi.
The reports, published in a section of the media, stated the courts ruled President Uhuru Kenyatta breached the Constitution, when he created the Office through the Executive Order Number 3 of 2020.
"The attention of this office has been drawn to reports circulating on various social media and mainstream media platforms, alleging that the Nairobi Metropolitan Services (NMS) has been declared unconstitutional by the courts," said Ogeto in a press statement dated Friday, June 11.
"We wish to state, for the record, that that the said-allegations are untrue and unfounded.
"The legality of the NMS was challenged in the case of Okiya Omtatah Okoiti vs Nairobi Metropolitan Services and 3 others; Mohamed Abdala Badi and 9 others [2020].
"The said-case was determined and final judgement rendered by the court on September 17, 2020. By the said-decision, the Court found that NMS was properly and lawfully established vide the Executive Order No. 3 of 2020, and that the County Assembly was involved in the process leading to the establishment of NMS, in accordance with the law. In Paragraph 84 of the judgement, the court stated that 'the declaration of illegality of the Nairobi Metropolitan Services as created is now lifted'," said Ogeto, warning the media against publishing unsubstantiated reports.
On June 18, 2020, the High Court declared the Deed of Transfer of Functions executed between the National Government and Nairobi City County Government as "vague and irregular". The February 2020 deed birthed the NMS.
Justice Hellen Wasilwa ruled the transfer of functions had not been approved by the County Assembly, therefore making the hand-over illegal.
The court further declared the transfer of 6,000 county employees and rerouting CEOs to the Nairobi Metropolitan Services (NMS) as irregular and illegal since the then-Governor of Nairobi, Mike Sonko, had not been consulted.
Justice Wasilwa, therefore, gave the Government 90 days to rectify the illegality, failure to which any party would be free to petition the court for appropriate action.
And now, the Solicitor-General, Ogeto, says the National Government moved quickly to regularise the transfer by involving the County Assembly as was directed by Justice Wasilwa.
The matter, he says, was taken back to court, and on September 17, 2020, the court lifted the previous decision, which had declared the transfer of functions illegal.
"As the office mandated by the Constitution to represent the National Government in court, we wish to confirm that we are not aware of any decision declaring the NMS unlawful, for whatever reason," he said.
Author Profile
I am a young Kenyan interested in new media and dissemination of news and information as it unfolds.