[ad_1]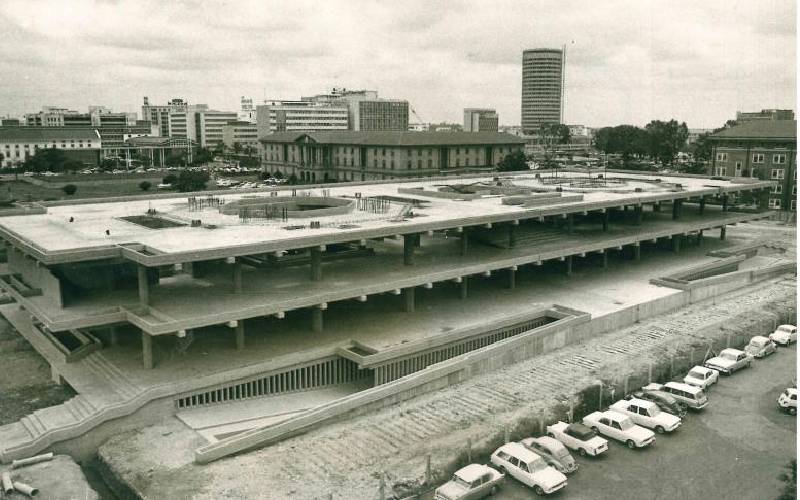 Gone are the old good days when many people in the big city were friendly and willing to offer help without playing tricks.
For instance, strangers or those visiting Nairobi for the first time did not need to worry about the risk of getting lost or being duped by mischievous characters. There were fellows always ready to guide first-timers out of the confusing labyrinth of town.
Kenyatta International Convention Centre is a reminder of those nostalgic moments when those finding it difficult navigating their way out of town, would head to the iconic building to establish their bearings or get help.
Dominating city's skyline, KICC was such a landmark that a tour in Nairobi for the first time was not complete without visiting the place, which was normally a beehive of activities with freelance photographers doing a booming business taking pictures of posing chaps.
Technology has since replaced this medieval method of locating directions using landmarks. Nowadays one just needs a mobile phone to locate a place, road, or building. There is no need, unless extremely necessary, of going to KICC.
The facility is no longer a site for idling but a conference centre for serious local, regional and international events.
The 28-storey building was commissioned by founding President Kenyatta in 1967. This was after then Kanu Secretary-General Tom Mboya came up with the idea about the party having its offices.
Mboya reached out to David Mutiso who was the chief architect in the Ministry of Public Works. The concept was later shared with Jomo who liked it without any reservations. Norwegian architect Karl Henrik Nøstvik was brought on board alongside contractor Israeli company Solel Boneh & Factah that still has footprints in Kenya.
In the picture, construction is in initial stages, which were done in three phases before final completion in 1973 at an estimated cost of Sh 80 million. Phase one was the construction of the podium, followed by the main tower before the plenary went up in the final phase.
For decades, KICC housed the Kanu party with President Daniel Moi being a regular guest to the building. When Mwai Kibaki succeeded Moi, KICC was wrestled from Kanu.
[Hudson Gumbihi]
[ad_2]

Source link
Comments
comments