Jimi
Richard Wanjigi
is a Kenyan businessman and political strategist. He is the chief executive officer of Kwacha Group of Companies, a privately held family office with interests in various sectors of the Kenyan economy including agri-business, financial services, industrials, and real estate.
Speaking to Citizen TV on Sunday night, Jimmy Wanjigi revealed that construction of the Standard Gauge Railway (SGR) was set to cost Ksh55 billion from Mombasa to Malaba and he was the SGR mastermind alongside the China Road and Bridge Corporation.
"SGR was a project birthed by me in 2008 alongside China Road and Bridge Corporation. The intention was that the rail was a private project, with nothing to do with the government. The government was only to provide the land. SGR was to cost Ksh55 billion from Mombasa to Malaba," said Wanjigi.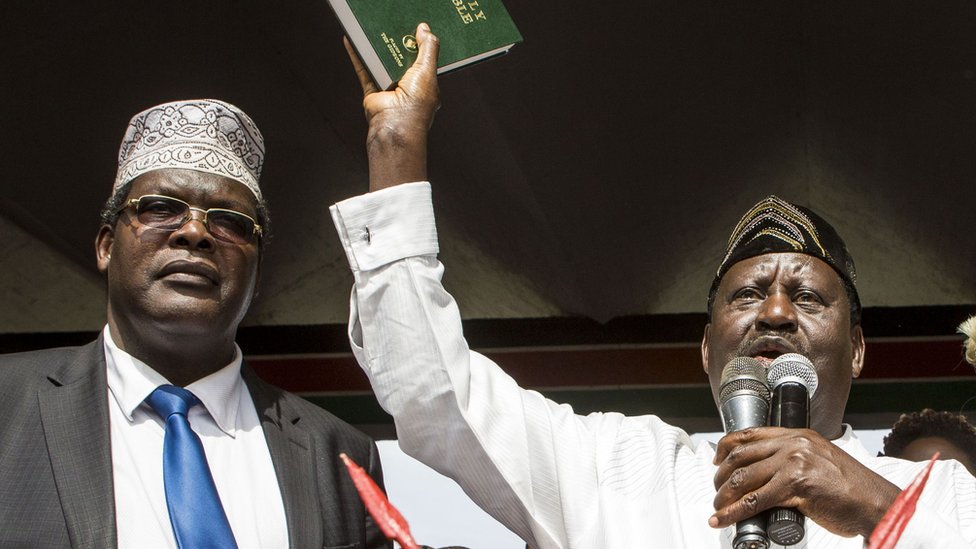 However, a Kenyan born and Canadian attorney Miguna Miguna had to fact-check what he termed as the Pablo Escoba Jimmy Wanjigi's interview.
FACT-CHECKING Pablo Escoba Jimmi Wanjigi's interview 
1. China Road & Bridge Co. was registered by Wanjigi and Saitoti. It received BILLIONS of public funds to "build" the Thika "Super" Highway.
2. Despot Uhuru Kenyatta paid his brother Muhoho Kenyatta Sh400 Billion of public money to "build" the manual SGR from Mombasa to the Kenyatta Farm in Naivasha. The Kenyatta Family pocketed more than Sh350 Billion. SGR to Malaba was to cost Sh50 Billion.
3. Pablo Escoba Jimmi Wanjigi is NOT running for president of the Republic of Kenya. He has been DIRECTED by Conman
RailaOdinga
to pretend to run (like Balala did in 2007) in order to DIVIDE Mount Kenya votes.
4. A 4-gauge 400 kilometer electric railway (not a 3 gauge non-electric SGR) in rugged and mountainous Ethiopia cost Sh50 Billion to construct. In other words, despot Uhuru Kenyatta plunders Kenya like there is no tomorrow.