Kenyans on Twitter have called out the forty-one-year-old Terryanne Chebet for turning down a jobless young professional over an alleged crush on her.
"Hello Terryanne Chebet. I love your conversation with Bernard Ndong on Instagram live. I'm an IT diploma graduate, digital manager and content creator and I would love to work for you. I don't mind starting as an intern," he wrote.
Former Citizen TV news anchor Terryanne Chebet is one of the female celebrities in Kenya, who have yet to settle down. The single mother of two and is living alone as she continues to pursue her dreams.
Despite this, there have been rumors that the former Citizen TV news anchor Terryanne Chebet was previously married to George Kirumburu Ng'ang'a, an actor and producer of numerous award-winning films and television series.
Terryanne Chebet, a former Citizen TV news presenter, recounts how she was compelled to reconsider hiring the IT specialist, whom she admitted was a qualified candidate for the job, after conducting an investigation into communications he had previously sent her.
Terryanne, who shared the screenshots on the Twitter thread, stated that she couldn't employ the man, who claimed to be in love with her, despite being completely qualified for the post.
A very short story.

I'm all about shooting your shot, but not when you're actively job hunting.

Got an inbox, good candidate, mailed him to book an interview, only to scroll up on IG to see messages he'd been sending me, which I hadn't seen.

The End. Like, The End. pic.twitter.com/8LMnHi0d11

— TERRYANNE CHEBET (@TerryanneChebet) September 14, 2021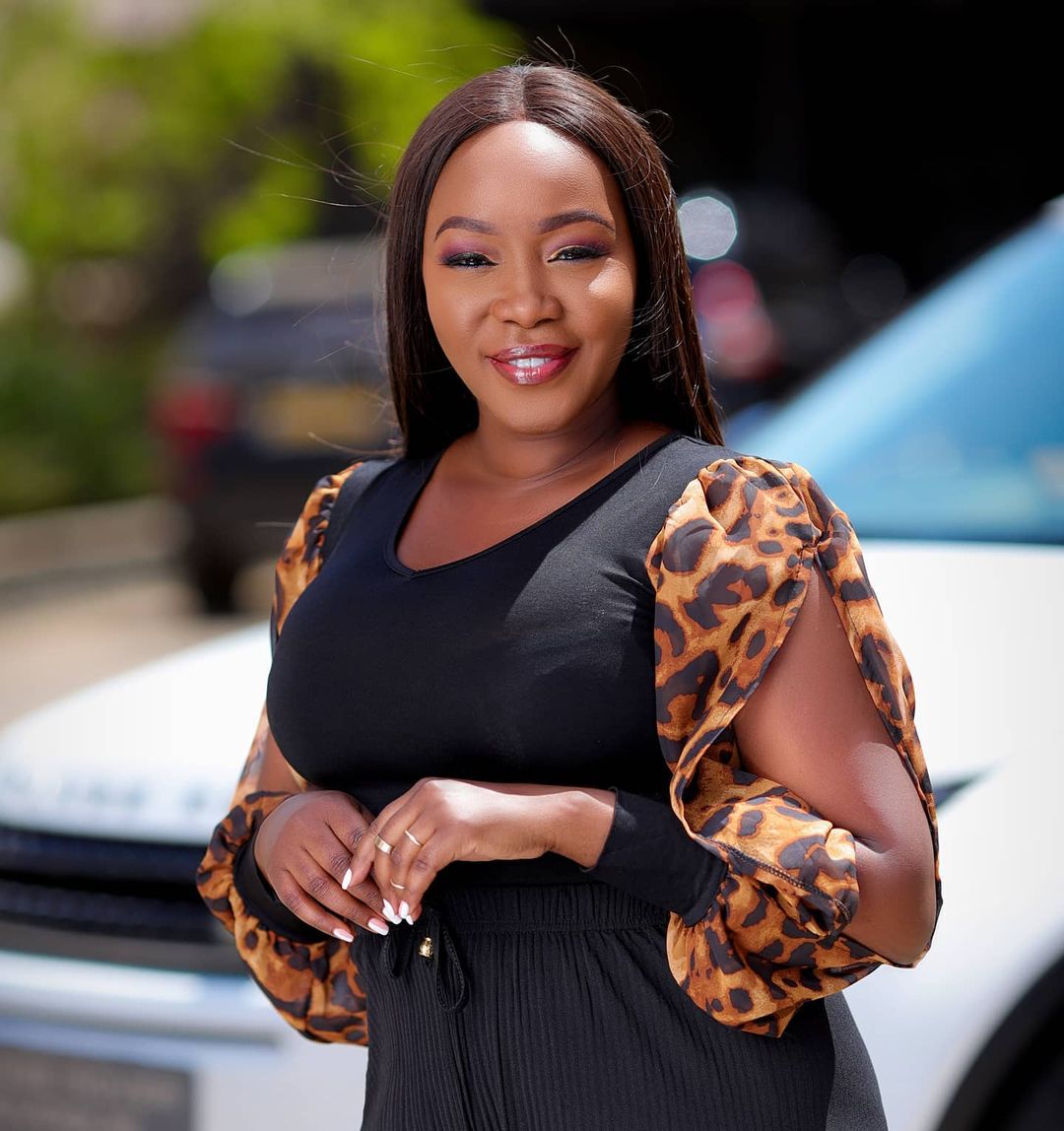 Here is what Kenyans on Twitter had to say about the 41-year-old pettiness from a former Citizen tv news anchor Miss Chebet.
You are way too old for this childishness TerryAnne. https://t.co/1YN0JJubpy

— Ohta Ryota (@Ohta_Ryota) September 15, 2021
But for Terryanne,

She is coming to terms with the fact that the wall is never defeated,

So, she will use such tricks and red herrings to see if she can bait a clueless white knight to save her.

The attention she used to attract has faded, no serious man is interested.

— Eric (@amerix) September 15, 2021
"The difference between a 41-Year-old Terryanne & a 19-year-old teenage girl is that Terryanne has lost her sex market value while the teen has very high value. But their pettiness is similar. Women never mature. Your mother has the same pettiness of her teenage. Ask your dad.

and this is what differentiates men from women and also men from boys. A boy can be excused for pettiness and blunders but a man cannot afford to be petty and immature. There must be a clear cut difference & growth in manners & logic for a man today than he was 3 years ago. That's why we judge men based on their growth and development. Women can afford to remain childish and petty forever and we shall excuse them and love them but a man MUST grow. So, don't lose sleep because your woman is childish. That's what all women are: Childish and petty." Men's Health Champion Amerix posted. 
Terryanne kwa nini hajawahi expose dms za the rich men in her dms, that boy was being shamed because he's unemployed and broke

— drey (@Dreymwangi) September 15, 2021
TerryAnne Chebet is like 42. Why is she still leaking her DMs?

— 𝐔𝐍𝐃𝐄𝐑𝐑𝐀𝐓𝐄𝐃 𝐍𝐈𝐍𝐉𝐀 (@iamjoseh_) September 15, 2021
I met TerryAnne in Nanyuki some years back and she is not as hot as she would want us to believe. These old camels Shame young men to increase their premiums. 😂😂😂

— Rein (@Rein_Asamo) September 15, 2021
Terryanne could've still made her point known without all those screenshots. She didn't even tell him that his behaviour is unbecoming and that he should stop. She just let him go on so she could have content to screenshot.

— Skyla (@LordSkyla) September 15, 2021
"Your skill is exactly what we need in our company. Your expertise is world class! You have an exemplary record in team building & success.
Unfortunately, you love me so no job."
~ Terryanne Chebet~

— Lydiah❤️ (@richu_jay) September 15, 2021
A broke jobless man has no right to erect,

~ Terryanne Chebet, 2021.

— OMOSH TIMON (@brayomonty_) September 15, 2021
"It takes a lot of guts and initiative for one to shoot their shot, especially at one occupying a superior social position. You may be missing out on a self-driven employee, a go-getter," responded Walter Nyakwaka.

"Just another mischievous boy trying a shortcut to wealth.. Give him the chance (internship) he has already learned a life lesson," opined K Gitonga.

"As much as I do not agree with you on posting this here, it's just wrong but the man was also wrong. You don't send such messages to your employer it's just unprofessional," stated Cess Mungai.

"This one confused the assignment. These streets are at times extremely tricky. People need to learn when to keep conversations formal and when to keep them informal. I feel sorry for him, for the opportunity he has lost," added Francis Amonde.
Terryanne Chebet was at the peak of her career when she lost her job at Citizen TV in early 2017, after which she went off the radar for a while.
She was a business news anchor. She disclosed that she learnt a lot from her sacking, which came as a shock to her, as in her opinion, she was performing at her best. She later got a new job with Metropolitan TV only to resign in July last year.