Last night, activists Boniface Mwangi claimed that Machakos Governor Dr Alfred Mutua alied thugs raided and bombed his residential construction in Lukenya.
"The state working for DrAlfredMutua have bombed my family home in Lukenya, Machakos county and robbed my employees. They realized hashtags can't scare me and they're now using explosives. I still don't fear because the Lord is my shepherd, I shall not want, He shall protect me." the activist shared
Boniface Mwangi claimed that his home in Lukenya Machakos was bombed by agents working for Governor Mutua.
I'm a resident of Machakos County. An hour ago, @DrAlfredMutua thugs have bombed my house (under construction), sank the foundation and robbed my workers. I can't go there now for safety reasons. I know it's Mutua because he is a molestor. & an abusive man. He won't silence me! pic.twitter.com/x0NWwaRHCl

— The People's Watchman (@bonifacemwangi) October 20, 2021
Mwangi and Mutua have been fighting on the interwebs over the comments Boniface made via his social media handles against the Governor.
I'm not a criminal. I don't do deals. I have never comprised my values.The state has blown up the house my family was building.The bullets, the explosives they used are on the scene. So what kind of a country are we living in? @StateHouseKenya @NPSOfficial_KE @IG_NPS @DefendersKE pic.twitter.com/teDuWMzn4e

— The People's Watchman (@bonifacemwangi) October 20, 2021
I'm hurting, but my spirit isn't broken. Even this will pass. In a few hours,the day will break & it will be the work of @IG_NPS @InteriorKE @ODPP_KE @DCI_Kenya to open investigations. If the government doesn't go after the culprits, they shall survive to hunt me and hurt others. pic.twitter.com/e8NRIxjU5K

— The People's Watchman (@bonifacemwangi) October 20, 2021
Here are the reactions of Kenyans on Twitter about the Mutua and Mwangi online tussle
Roberto said: The way

@bonifacemwangi

has been seeking attention this day seems the foreign bag is running low…a man gotta do what he gotta do
JKamba said:

@bonifacemwangi

Mutua has evidence you abused him on video on social media, what evidence do you have to sustain your claims against him in court of Law?
I thought you were an Activist, Bro @bonifacemwangi ume upgrade to the 'Homeboy Depot' kuvuruga Boma za watu, then you claim unaenda Majuu- Heaven. Oscar Sudi said; Hii mambo ya Gossiping wachana mayo..(Murkomen)…"
Fuck you mwangi wachana na mutua idiot unaeza aje ita mwanaume Malaya shame on you Boniface …. Tombwa thutha shenzi sana-Timothy said
I knew this was to come. Wachana na Lilian na Juliani waishi maisha yao. Don't risk your life and good health fighting over two people who shared the same blanket for years. Lilian atarudia Alfred, atakula kwa alfred atakulwa na juliani. just keep off them. I love your advocacy
This act of domestic terrorism needs to be shunned and highly castigated. We live in a free country with the right to live where we choose. A dispute with anyone should follow proper protocol in accordance to the law. Bombing property is simply unwarranted. Pole sana

@bonifacemwangi
I thought@bonifacemwangi categorically said he don't believe in a higher power, GOD…. Kweli wakati wa shida even atheists and non believers will call on the name of GOD. The name above ALL the OTHER names.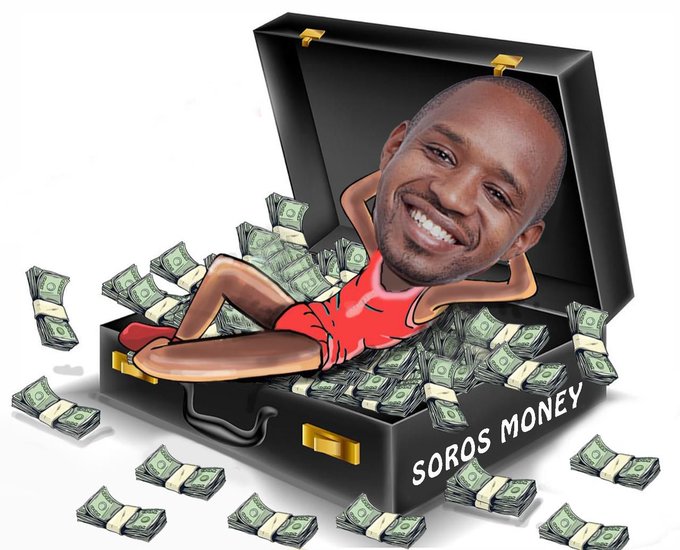 Boniface
Mwangi
is a gun for hire and he is no longer that voice he alleges to be. Let
Boni
swim in money he is being paid and stop causing havoc in people's family issues
Boni

Leo nitakwambia ukweli: I admire your efforts of bringing change to this country but shida yako ni moja: you antagonize people too much! What did you expect after antagonizing Dr Alfred Mutua like you have been doing? Concentrate on what's important na uwache ujinga