The wife of an Administration Police officer accused of murdering human rights lawyer Willie Kimani and two others took the testimony Wednesday in an attempt to prove her cop husband's innocence.
Sergent Virginia Kitatu, an AP officer herself, stated that she was with Leonard Mwangi on the night of the killings. When pressed to clarify more, she had no proof to back up her statements.
Mwangi, the fourth accused in the case, went home to meet them on June 22, 2016, a day before the alleged kidnapping and murder of Kimani, his client Josephat Mwenda, and taxi driver Joseph Muiruri, according to Katatu.
Mwangi came around 8 p.m., according to the mother of two, and the wife left him at home the next morning. She left for work.
"I have come to confirm that my husband was at home on the day of the offence. Your honour, we even went to their home in Murang'a during that time he was on leave," she said.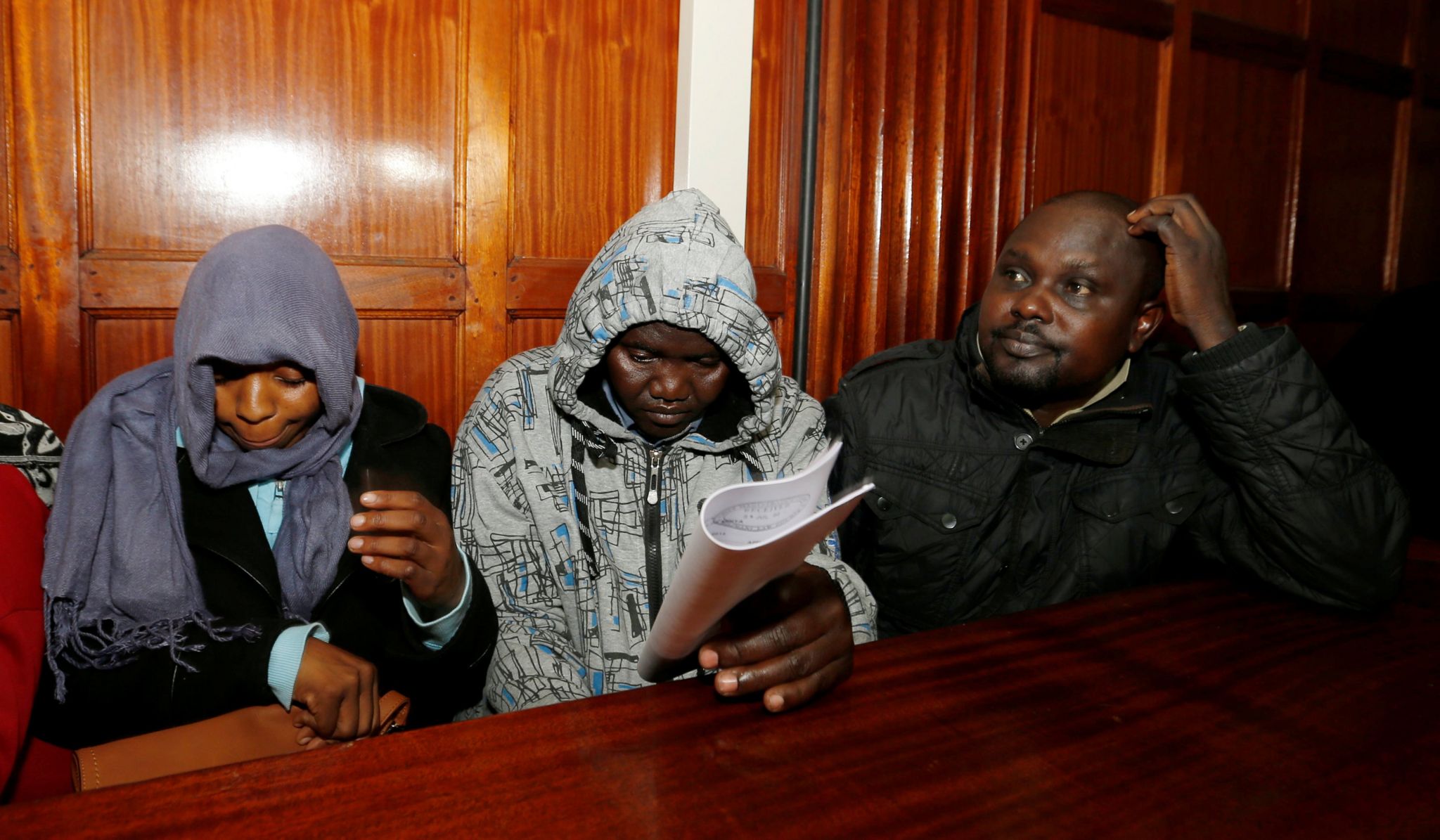 Katatu stated that on June 23, around 7.30 p.m., she got home on Murera Twiga estate and discovered Mwangi. During cross-examination, however, she was unable to explain why no one else, including their caregiver and neighbours, saw her husband at home.
She testified in chief that she was in constant contact with her spouse that day. She stated that they talked using his Safaricom and Airtel phone numbers, but when asked to provide her husband's Airtel number, she stated that she did not recall.
"My phone fell into the water after he was arrested and I can't remember his number."
The prosecution told her that she had come to court to assist her husband and not to speak the truth. But Katatu insisted that she was with her husband on June 23 at night, the day the prosecution suspects her husband and four others murdered the victims and dumped their corpses at Ol Donyo Sabuk.
The prosecution sought to discover if Mwangi might have left home for Athi River and returned in the evening after she stated that they were not together during the day.
"As a wife, will you be shocked to hear that someone was with your husband on [June] 23 for the whole day?" the prosecution asked.
But Katatu responded: "Your honour, I would be very shocked to know that he was somewhere else because I was with him."
Another witness, Alex Gitonga, a close family friend, was challenged to explain why he couldn't provide proof to back up his assertions that he was with Mwangi on the relevant days.
Gitonga, a Nairobi police officer now assigned to Jogoo Home, presented a photograph of a dish of cooked chicken and a house under construction to prove Mwangi's alibi.
Gitonga stated that he and Mwangi went to inspect his house under construction that day about 1pm. When asked how it linked to the events of the day, he confirmed taking the image a month after Mwangi was detained.
He also stated that the photo of the meal he gave the court was taken many days before June 23. According to the prosecution, the photo could not show Mwangi's alibi. It also questioned the witness as to why he did not produce CCTV evidence of them together at an ATM where he said he withdrew money while with Mwangi.
The hearing is still ongoing today.