Bob Collymore Net Worth: The late Safaricom's Chief Executive Officer Bob Collymore was earning a salary in excess of Sh. 9 million per month. The lat top CEO first revealed his salary in 2015, which stood at Sh. 9 million per month.
When he first spoke about his pay, Mr. Bob Collymore stated that he had accumulated Sh. 109.5 million in the 12 months of the 2015 financial year, including interests and dividends.
According to a declaration of wealth posted by Bob Collymore, he had a net worth of Sh. 277.3 million in cash, properties and shares at the time.
Bob Collymore owned a Sh. 54 million residential house in London, UK and had Sh. 18.3 million worth of shares in Safaricom as of 2015. He also owned property in Kenya believed to be worth millions.
Bob Collymore's last wish for his wife Wambui Kamiru and kids
Mr. Robert William Collymore (Bob) was the Chief Executive Officer at Safaricom Limited since November 1, 2010. Mr. Collymore served as a Governance Director for Africa at Vodafone. Mr. Collymore served as Chief Officer Corporate Affairs at Vodacom Group Limited. Mr. Collymore served as Purchasing Director for UK business of Vodafone. He spent most of his career in the telecommunications industry starting with British Telecommunications where he held a number of marketing, purchasing and commercial roles over a 15 year period.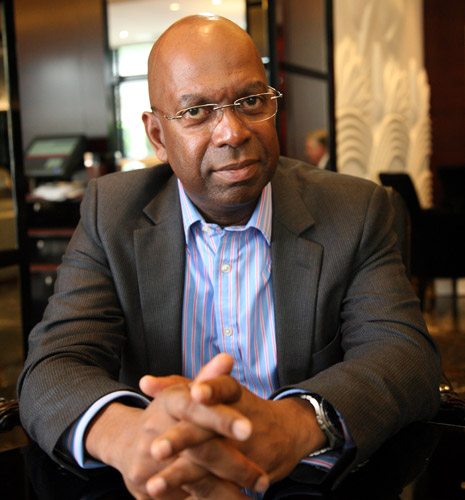 From 1994 to 1998, he served as Purchasing Director for Dixons Stores Group, the largest electrical retailer in the UK. Mr. Collymore served as Global Handset Purchasing Director of Vodafone since 2000 and responsible for its handset business across 26 countries and in 2003, he moved to Japan in the more commercial role of Consumer Marketing Director (Asia). He was a Non Executive Director of Safaricom Limited since September 5, 2006. He served as Non Executive Director at Vodacom Group (Proprietary) Limited from September 2006 to February 24, 2009. He moved to the United Kingdom in 1974 where he completed his formal education.
Bob Collymore, who had placed himself at the head of President Uhuru Kenyatta's fight against corruption, had published his wealth as part of the private sector initiative with government.
The government had vowed to blacklist companies and directors who engage in corruption to disqualify them from accessing government tenders.