A video has emerged online showing two unnamed boys enjoying the Continental GT (two-door coupé) Bently at its medium speed.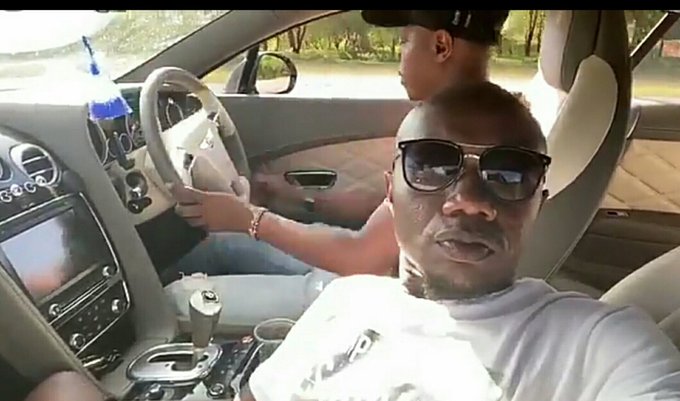 The Beast is known for its four-wheel-drive tyres and the powerful 600hp (447kW/608PS), 900Nm, 6.0-litre W12 engine that's mated to an 8-speed gearbox.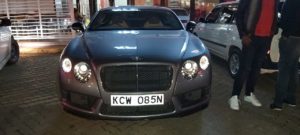 In the video, the naive driver was buckled but the young dude filming the video was not and he seemed to be the one hyping much about the new baby in town. The crash was caught on tape.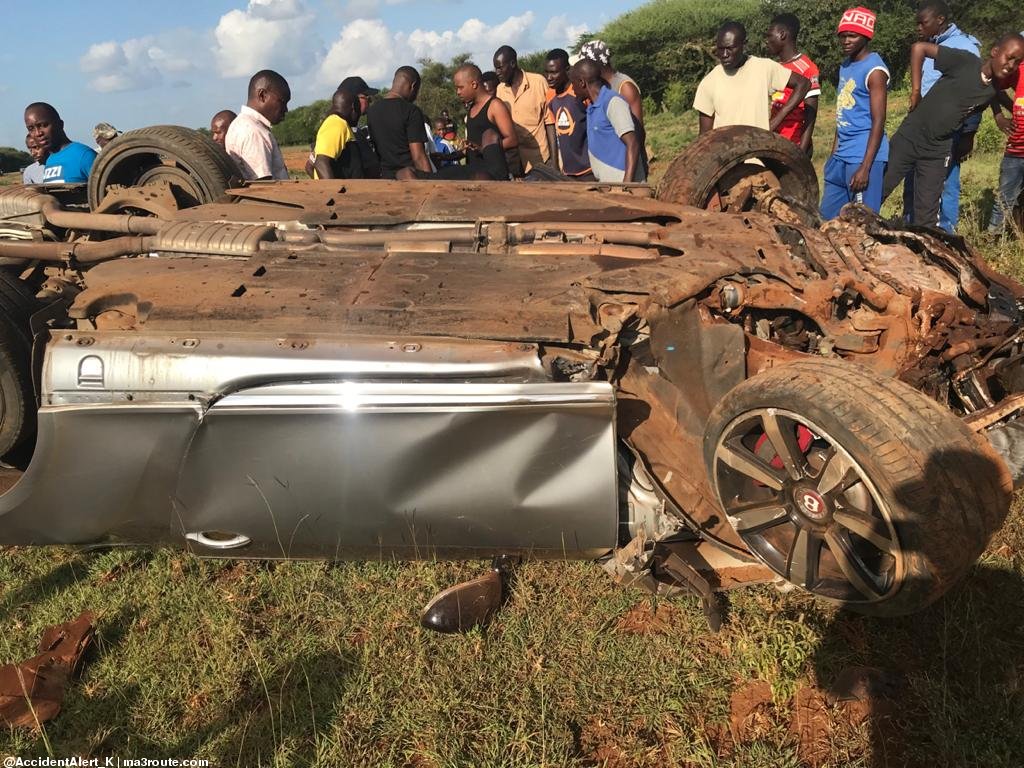 Thanks to the second-generation automotive technology that the machine has as the boys were seen and heard pulling out of the wreck unscratched.
We could not verify if the car belongs to them or was hired from a showroom. Kenyan Bulletin has net verified if the Bently was insured or not. Here is the video.
The first batch of Bentleys arrived in Kenya in 2017 and were soon seen on the roads.
Dimitris Karakoulas, the Porsche Centre Nairobi general manager said the buyer who has purchased a champagne gold model said he paid between Sh30 million to Sh45 million, a cost that depends on the level of customization.
''The starting price is $265,000 (Sh27.2 million) and the sky is the limit, considering all the personalization possibilities Bentley is offering to the customers. Bentley is the synonym to extraordinary luxury and performance combined. Bentley customers belong to all ages, but for Porsche though, it is about 40-45 years,'' Mr Karakoulas said.
In Kenya, buyers prefer the Bentley Bentayga, an SUV, however,  Karakoulas said they have received orders for the Flying Spur (sedan) and Continental GT (two-door coupé). ''We also expect the Mulsanne to be available in the near future,'' he said.