Music guru and Yeezy LLC founder American rap star Kanye West's dream to become POTUS has, already, hit 6 major setbacks.
According to reports by NME, the rapper missed the voter registration deadline in 6 states.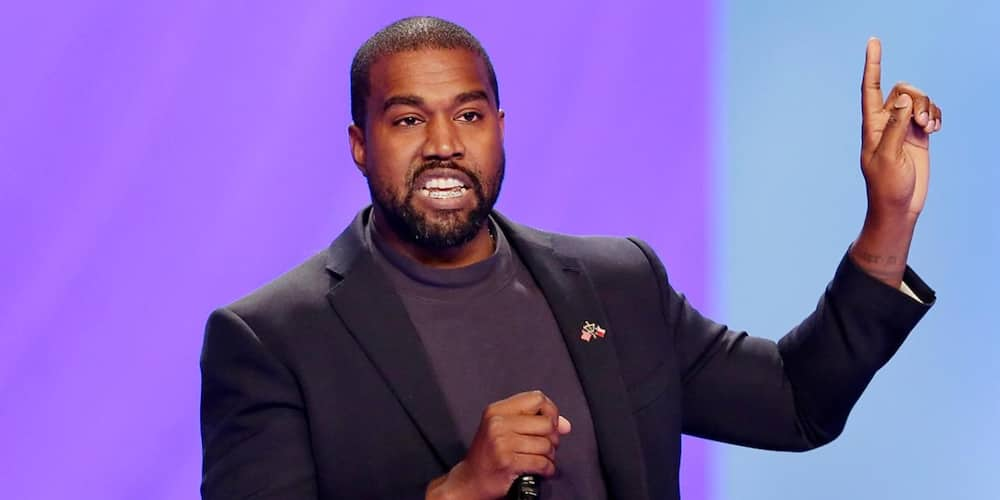 The rapper first floated the idea of presidential candidacy back in 2015 at the MTV Video Music Awards.
"It's about ideas, bro. New ideas. People with ideas. People who believe in truth. And yes, as you probably could have guessed by this moment, I have decided in 2020 to run for president," he said.
West surprised his fans on social media on Saturday, July 5, after he declared his interest to run for the top seat.
Kanye West had also rapped about being on the Ballot as Kanye Deez Nutz West in 2020.
for everyone who wants confirmation: pic.twitter.com/FG5Wx6qtAm

— mariano ? (@TheRapAgenda) July 5, 2020
Ye crooner failed to register as an independent candidate in North Carolina by March 3, Texas by May 11 and May 26 in New York, Ballotpedia reports.
Similarly, West missed the deadline in Maine set for June 1, June 25 for New Mexico and June 30 for Indiana.
Ballotpedia further reported that the rapper is still eligible to register in states such as South Carolina, Florida, Missouri, Colorado and Michigan where the deadlines fall in July.
Kanye West's apparel brand, Yeezy, received a multimillion-dollar loan through the federal government's Payment Protection Program (PPP), according to data released by the Treasury Department on Monday.
The loan to Yeezy LLC was worth between $2 and $5 million and is listed as saving 106 jobs. The 1 percent loan can be forgiven if small business owners spend at least 60 percent of it on payroll costs.
PPP was established in May to provide relief to small businesses with less than 500 employees. Several retail and apparel companies, like Yeezy, received loans through the program as the coronavirus pandemic shut down stores nationwide.
West started Yeezy in 2009, and Forbes officially named him a billionaire in April thanks to his stake in the company.
The New York Times reported last year that the brand did $1.3 billion in revenue in 2019 alone and that West earns 5 percent royalties on net sales.
Comments
comments