Yesterday, four Kenyan security guards died in Qatar after they were reported to have been involved in a grisly road accident.
The deceased Kenyan guards who were living and working in Qatar died in a grisly accident while heading to work on the evening of Wednesday, September 1.
The four guards were part of a team that was heading to work when the accident occurred. The others were two Nepalese nationals as well as two Ugandans.
The bus they were traveling in, reportedly belongs to the European Guard Company that was handling the migrant workers.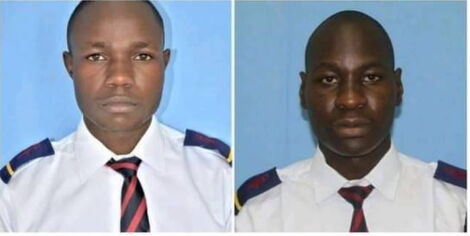 Reports indicate that a car rammed into the bus while on transit resulting into the grisly accident.
A clip seen by this writer showed a mangled-up bus with extensive damage on the side while the car in question was completely destroyed. Shortly after the accident occurred, firefighters rushed to the scene and attempted to save the lives of the victims.
According to the Kenyan Embassy in Qatar, two other Kenyan nationals were transported to the hospital, one of which is in critical care. The other victims were killed on the spot.
"We are saddened by the news of this loss, the victims' families have been contacted," an embassy spokesperson said.
The Kenyan embassy has made contact with the victim's employer and confirmed their bodies would be transported back home to Kenya for burial.
All the victims were employees of the European Guardian & Security Services Co. (EGSSCO), one of the largest security companies in the Gulf state.
Their identities have not been officially revealed, however, their images have been shared across social media.
This comes just days after a Kenyan nurse was found dead inside her car at a parking lot in Dallas, Texas, in the United States on Saturday, August 21. Reports indicated that Beatrice Danielle Dagosi Ogutu passed away under mysterious circumstances.
Comments
comments