George Kinoti, the DCI boss is facing another jailterm in a sh37 million case that he faild to act on in 2018.
DCI boss Kinoti failed to execute a court order that directed the arrest of Mombasa finance executive Maryam Abdillahi Mbaruk in December 2018.
The CEC had been sued by Mombasa-based car dealer Associated Automobiles Distributors Ltd for failing to pay Sh37 million for six vehicles sold to the defunct Mombasa County Council more than two decades ago.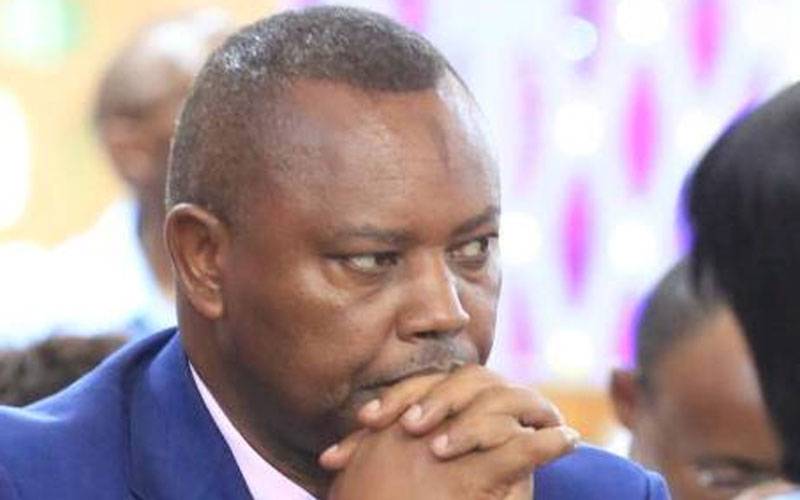 In 2018, Justice David Majanja issued orders directing Mbaruk to pay the money. The court also directed her to attend sessions in person. That order was ignored by now a Kamiti maximum convict George Kinoti
On December 19, 2018, Justice John Mativo ruled that Mbaruk was in contempt of court and directed she be arrested and committed to civil jail.
Inspector General of Police Hillary Mutyambai, Kinoti and Julius Titi who was the director of legal affairs at the National Police Service were directed to execute the orders.
The trio has been sued for contempt of court. The car dealer wants them sentenced to serve six months in prison.
In an affidavit filed on December 3, 2021 through Murage Juma and Company Advocates, the car dealer also wants Mbaruk and the three police chiefs ordered to pay a fine of not less than Sh500,000 each.
The case was filed under a certificate of urgency with the municipal county council of Mombasa, now the county government listed as the respondent.
Mbaruk, Mutyambai, Kinoti and Titi are all listed as first, second, third and fourth contemnors respectively. High Court judge Anthony Ndung'u on Monday December 6, 2021 ordered that the matter be heard on February 2, 2022.
Lawyer Joseph Murage acting on behalf of Associated Automobiles Distributors Ltd  wants the court to be very stern with the accused persons, saying Mbaruk has developed a habit of ignoring court orders.
"It is very clear that the 1st contemnor (Mbaruk) has formed a habit of undermining the orders, authority and integrity of the court and the said actions are now being enabled by Mutyambai, Kinoti and Titi," the affidavit reads.
On November 18, 2021, Kinoti was sentenced to four months imprisonment for failing to obey a court order requiring him to release firearms belonging to businessman Jimi Wanjigi.
Justice Anthony Mrima directed him to surrender to prison authorities within seven days failure to which the Inspector General of Police should effect a warrant of arrest against him.