Construction of a Sh40 billion mixed-use property, which includes the 184m-tall Avic Tower, is complete as Chinese firm Avic races to set up its Africa hub in Kenya.
On Wednesday, December 23, 2021 evening, President Uhuru Kenyatta oversaw the launch of Kenya's tallest building in Westlands, Nairobi.
President Uhuru presided over the launch of the Nairobi Global Trade Center (GTC), a six-tower complex that houses Kenya's tallest building.
"His Excellency President Uhuru Kenyatta on Wednesday presided over the official commissioning of the Nairobi Global Center Office Tower in Westlands," the State House said.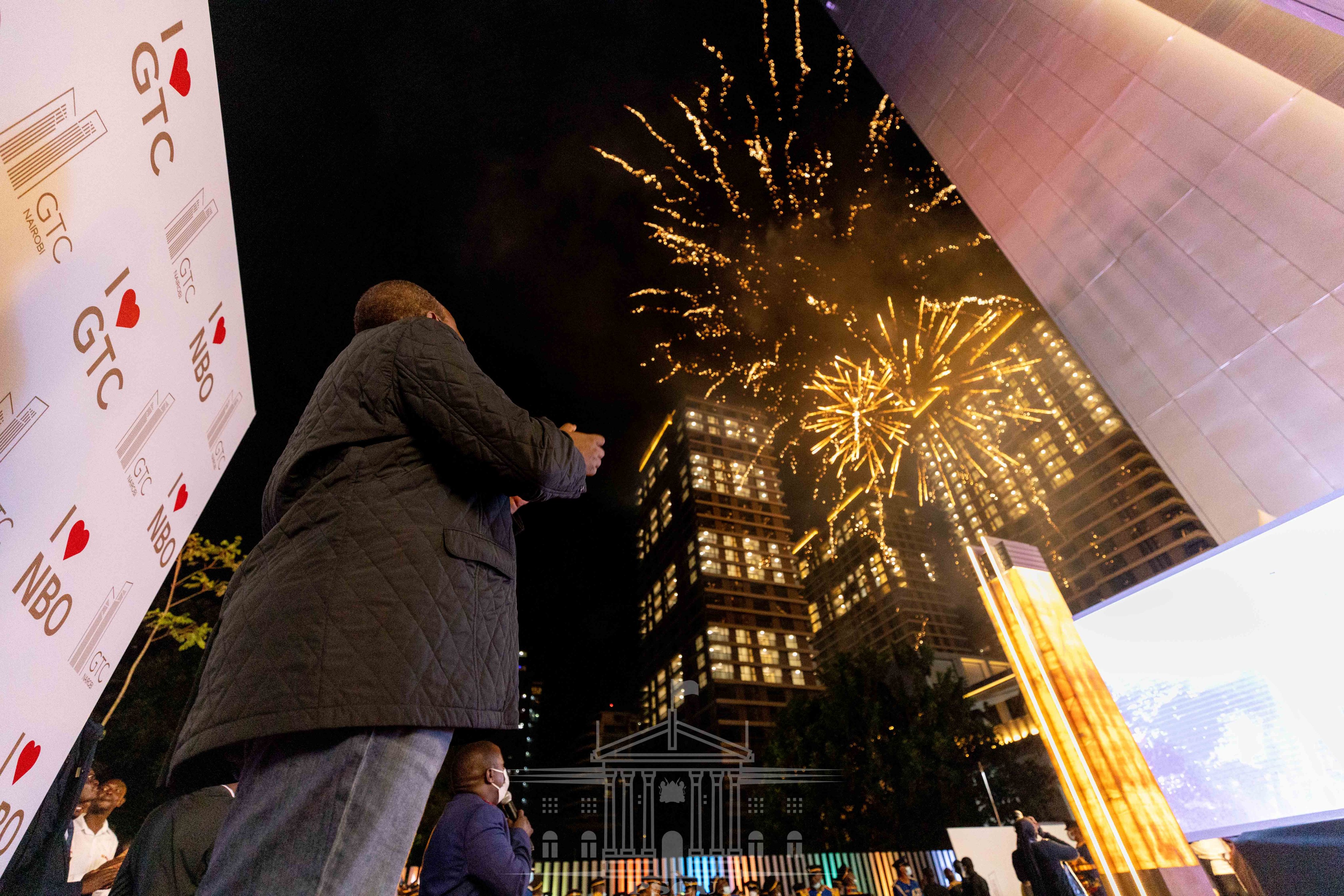 The tallest tower within the complex is 42-floored, 9 floors taller than the UAP tower and 10 floors taller than the Times Tower, the two towers that previously held the record of the country's tallest buildings.
According to the GTC website, the Ksh40 billion project hosts sports and hospitality facilities.
"The trade centre in Westlands hosts three new complex towers as well as sports and hospitality facilities. Baptised the Dream City, GTC boasts of a 32-storey 5-Star hotel, a 42-storey tower for offices, and another 32-storey serviced apartments tower," GTC said.
Dubbed Global Trade Centre, the 7.5-acre development comprises six imposing towers: a 47-level 3A Plus Office Tower, a 35-level hotel tower that will host the star-studded US chain JW Marriott hotel and four residential apartment towers of 24 to 28 levels.
The development, whose construction began in July 2015, also includes a 4-level boutique shopping mall on the western side of Chiromo Lane. The mall is connected to a 5-level podium on the side of the lane by a 2-level bridge.
Avic International becomes the latest Chinese company to set up its Africa headquarters in Kenya, a move that is likely to see more Chinese firms investing into the country.
Already, Xinhua News Agency has built a 16-storey tower in Kilimani, Nairobi – its first purpose-built office block outside of its headquarters in Beijing.
The Xinhua Tower, which was finalised last year, includes 30 executive offices, 36 two-bedroom apartments, and 24 studio suites that will exclusively house the firm's employees.
Author Profile