Four rogue police officers attached to DCI Langata, have been arrested by Serious Crimes detectives on charges of Robbery with Violence.
This is after they abducted a man at NextGen Mall on February 6, 2022, at around noon and forcefully demanded money from him. The man who had requested for a taxi by the roadside along Mombasa Road, was accosted by the officers before being forcefully bundled in a waiting Subaru, that had five occupants.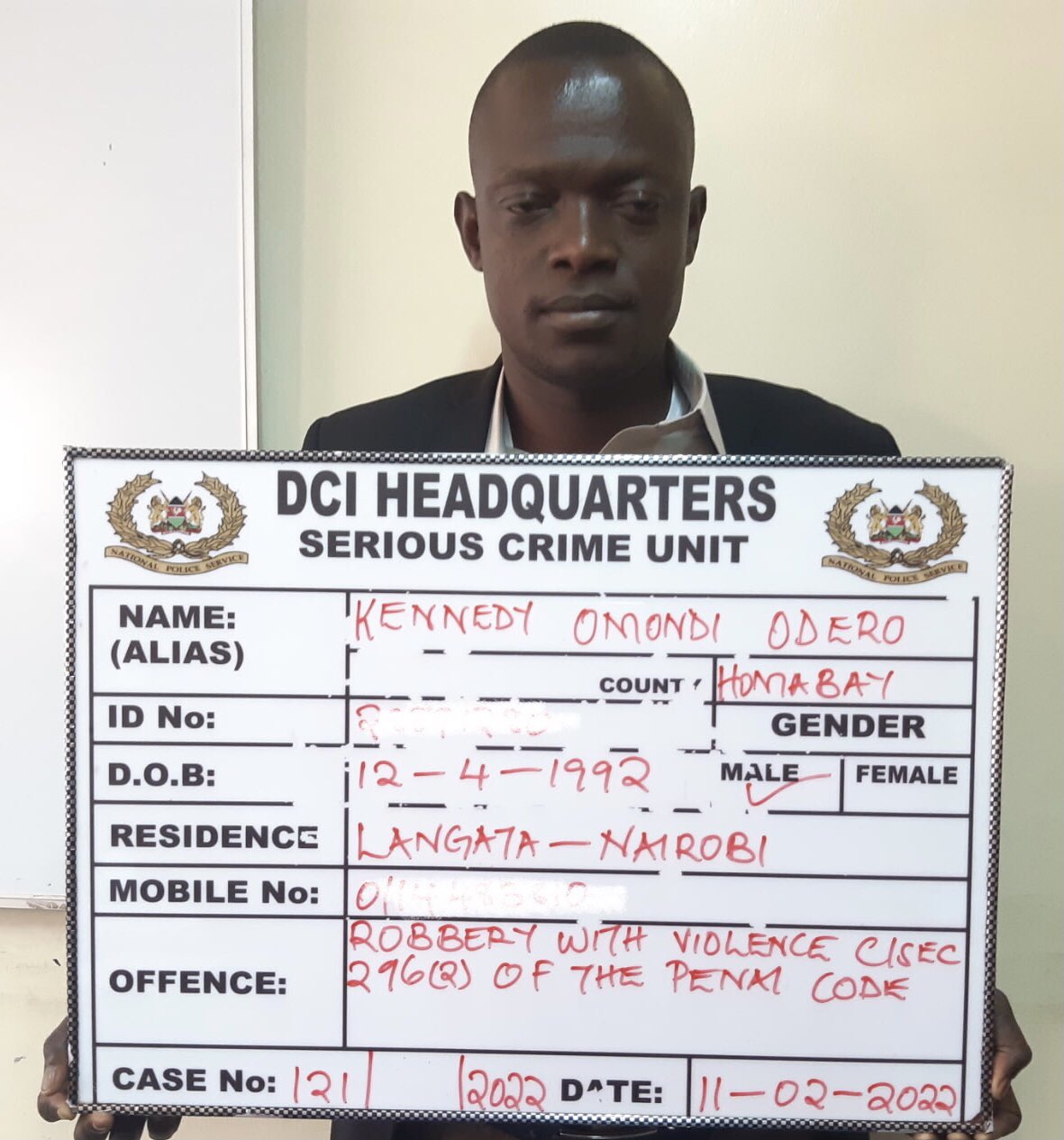 Whilst in the vehicle, the in-charge Corporal Tom Otieno, forcefully transferred Sh40,000 from the victim's Mpesa account to his Mpesa account. They then proceeded to the victim's apartment where they took a further USD2,400, from him, before dumping him at Choma Zone located at Total petrol station along Mombasa Road, after a 2-hour ordeal.
The following day, the victim went to Akira police station to make his report, only to find the vehicle he had been bundled into parked at the station. He immediately rushed to our headquarters where he reported his discovery at the Serious Crimes unit.
Investigations were launched immediately and the serious crimes detectives established that the vehicle indeed belonged to DCI Langata. All the four officers who were involved in the criminal act have since been arrested and identified positively by the victim, in an identification parade conducted this evening at the DCI headquarters.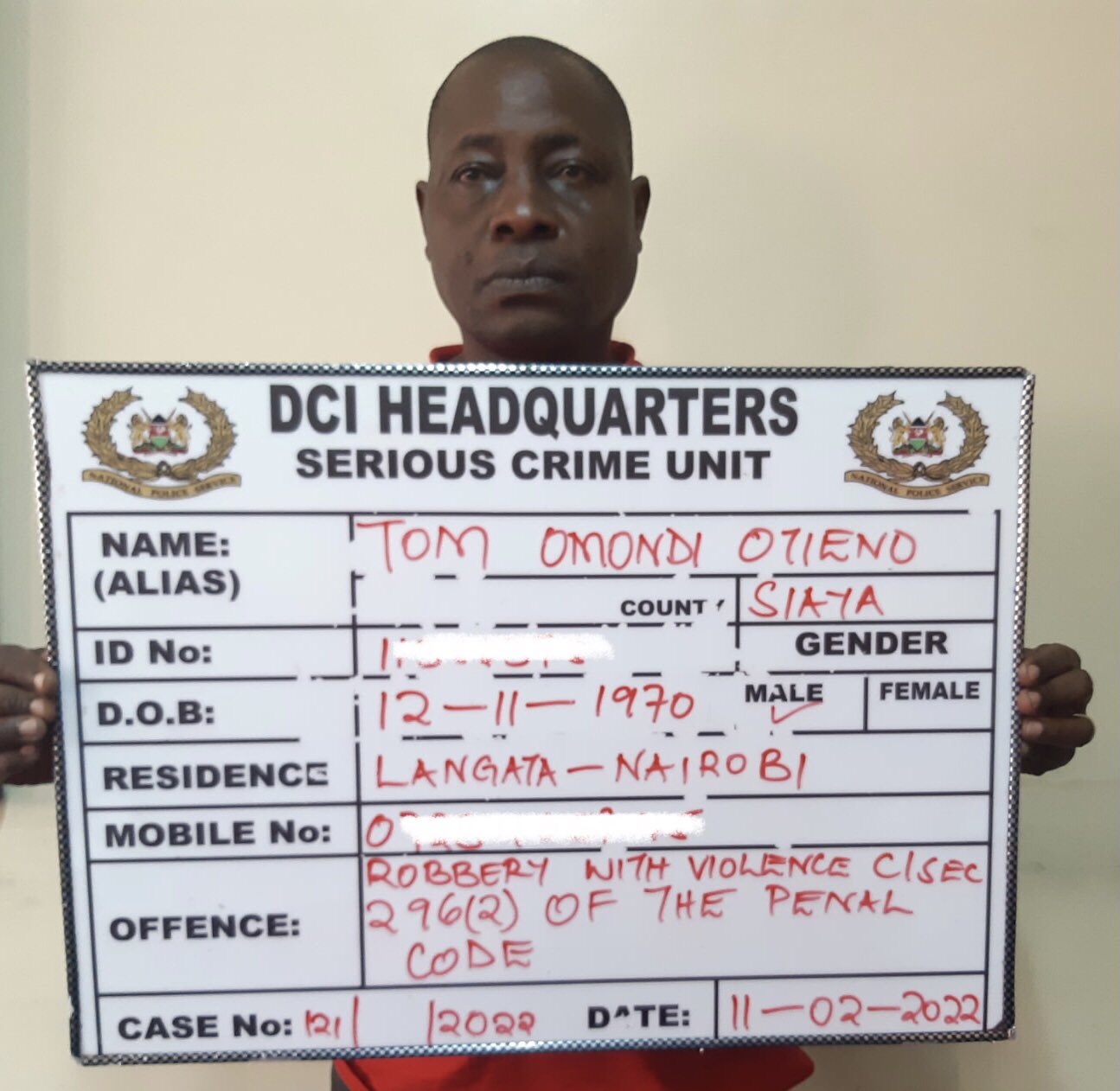 The suspects are currently guests of the state, facing Robbery with Violence charges, contrary to Section 296 (2) of the Penal Code. The Directorate of Criminal Investigations condemns the unfortunate behavior of the four suspects in the strongest possible terms. Their actions are isolated indiscipline cases that do not represent our moral values and what we stand for.
We are an investigative body that is responsive to the security needs and requirements of every Kenyan and such acts do not in any way define who we are. Consequently, we caution any police officer/s found on the wrong side of the law, that stern and prompt action shall be taken against them, in strict fidelity to the law regardless of the service they are from.
The Directorate shall spare no effort in bringing such criminals who taint the image of the entire Police service to justice. Meanwhile, any Kenyan who may have unfortunately suffered in the hands of the four, his urged to immediately report at the Serious Crimes Unit headquarters for action.
Author Profile